By creating beautiful popups, you can attract more visitors to subscribe to your email list or check promotional content. We will take a look at some of the best WordPress popup plugins.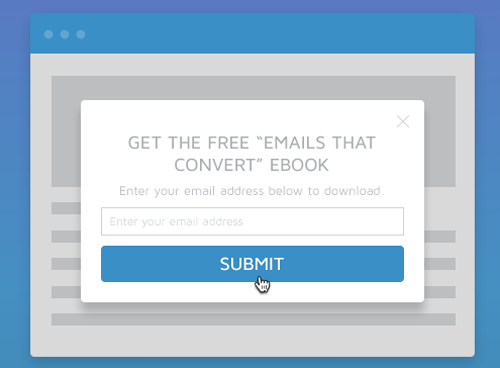 The plugin is the best due to simple reasons. It is very easy to use and it has it all. All means that each feature you are going to need is available in the plugin. In essence, in less than 5 minutes you will get a popup feature on your website. Also, the plugin is reliable and does a decent job. All beginners should start with this plugin. It has it all you are going to need and something even more.
If you are interested in a popup plugin with more customizations, this one is just perfect for you. It allows you to create dozens of different popups and to customize them as you like. It also allows you to include videos for social media marketing and etc. However, this app isn't free, but it is affordable.
Optin Monster is another popup plugin which is more than just great for this purpose. The developers behind the plugin are more than just successful in the field of expertise and they know what must be included in these plugins. As such, you get all the features you are going to need and plenty of additional options. The bottom line is that your website will get any popup you like.
PopUp Domination is more than just idea for the purpose you have in mind. It comes with a variety of testing features and it offers best targeting options. If you are a demanding website admin, you will appreciate it. It is mid-priced, but it truly has a lot to offer, so it definitely should be on your list. And yes, it is possible to create any popup you will want easily and within minutes. We must add that this is treated as a professional plugin, so it comes with advanced features.
Dreamgrow Scroll Triggered Box
Use Dreamgrow's plugin if you want something simple and free to get you popups. The plugin comes with a free template which is easy to adjust as you want. Don't expect to invest more than 10 minutes in it. Of course, there are no advanced options, so this is one of the simplest plugins of this kind. On the other side, it will complete the requirement you have in mind.
With these plugins, you can add popup feature to your website within minutes and maximize your email list.