Increasing activity and engagement on one's website is the goal of every website owner. So how do you increase engagement and activity? One great way in which you can do so is by creating a popup on your site.  Adding popup on your site carries with it a lot of benefits which includes allowing you to display more content, showcase texts, images and videos, collect forms, emails etc. One of the easiest and best ways in which you can create and add a popup to your site is by using the help of a Plugin.
These are the Top 5 jQuery plugins which you can use to create a popup on your sites, and they are as follows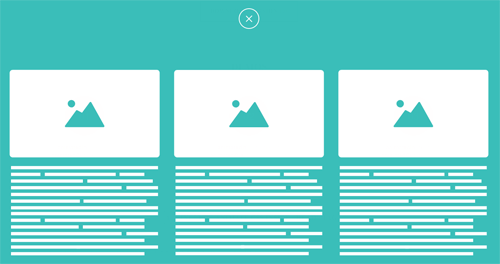 AnimatedModal.js: The AnimatedModal.js plugin allows you to create responsive and beautiful modal or popup windows. These modals also come equipped with a stylesheet which will enable you to further add animations to it. The plugin comes equipped with a set of transitions and animations; however if you still require customisation, you can write your own.
Colorbox: If you wish to display images with a popup on your site, Colorbox is a popular plugin which can help you to do so. The Colorbox plugin also comes equipped with a lightbox feature which not only allows the image to pop up, but the lightbox engulfs the rest of the screen with a translucent layer, enabling the image to be displayed in an accurate manner.
Flying Popup: Flying Popup plugin is a feature loaded plugin that allows you to decide which part of the page you want your popup to be located, a floating pop up can also be added which will always follow the screen as the user navigates it and it also enables you to adjust the height and width of the popup as you wish.
Smart Animated: Equipped with over 21 transition animations and four keyframe animations effects to choose from while creating a popup for sites, the Smart Animated jQuery popup plugin is an excellent choice for people who want a vast array of options and like to modify. Plus, you can also be able to define the speed as well as the lengths of the effects, customise the colour and styling etc.
Vex: Vex is a unique plugin in the sense that it gives the user, complete control over the behaviour, the styling and the features of the popup. With Vex you can customise almost all aspects which include, the styling of the User Interface, the themes, the animation and effects and the behaviour and timings as well. So, if you want complete control over popup, then you should go for Vex.