If your site doesn't have image slider plugins, we are here to provide you with five of the best options you can choose from.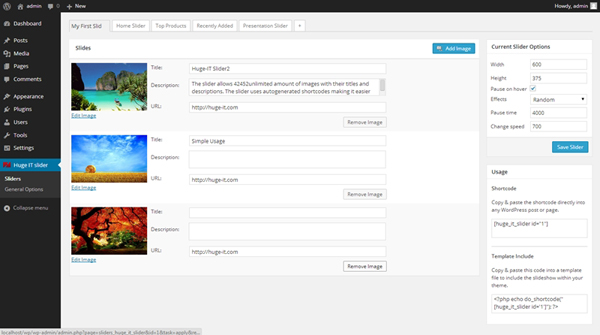 One of the best things about Huge IT Slider is how easy it is to set it up as well as create a new slider. Moreover, unlike other plugins that limit your choice to images, this one allows you to create sliders out of videos and posts as well.
The plugin lets you configure settings ranging from font size to background colors and create a slider you truly like.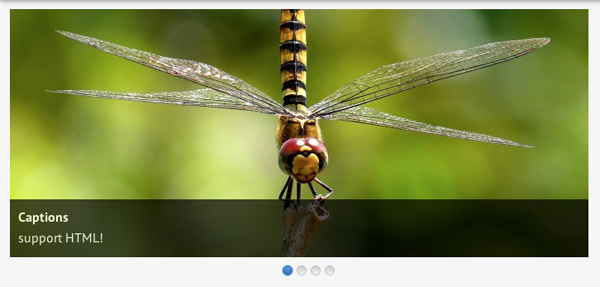 Meta Slider has been the most popular server of image sliders for a long time and is likely to remain on top owing to its value-added features. It is accompanied by four types of sliders, namely Nivo, Coin, Flex, and Responsive slides. Each of these options is starkly different from the others and allows users to control settings like navigation buttons and styling options.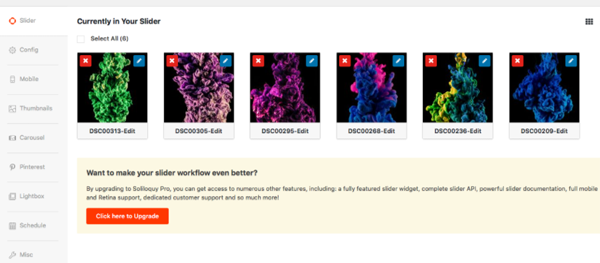 Just like Huge IT Slider, this plugin takes pride on being easy to set up and being user-friendly. All you need to do is drag and drop images and voila! You have begun creating a new amazing slider. While a free version of the plugin is available for most to use, if you feel that the features are basic and not satisfying your artistic needs, you can opt for the premium option of the plugin.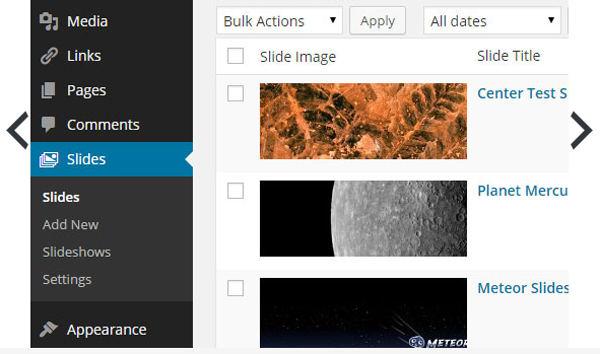 For those of you who are novices and are looking for a basic plugin, Meteor Slides is the perfect option for you.It is equipped with the basic functions like adding images, setting dimensions and speed and selecting a transition style. These features are enough to make a standard slider without the extra fancy bits.
We will be honest with you, Upfront is not a plugin. However, it performs a similar service as many of the plugins and has made it to this list. It allows you to create sliders ranging from mega-sliders to compact sliders. The fact that you are given the autonomy to govern every intricacy of the slider allows you to heavily customize it as per your need. If you are not satisfied with the various customization options, you are bound to appreciate the default preset personalization options of Upfront.