WordPress has become a go-to platform for website creation and for good reason. It's user-friendly, customizable, and offers an array of themes to choose from. If you're a blogger or publisher looking to monetize your site with Google Adsense, you'll want to make sure your theme is optimized for ads. That's where our list of the 10 best WordPress Adsense-optimized news and magazine themes comes in. These themes are designed to increase your ad revenue while still providing a sleek and professional design for your site. Let's dive in and find the perfect theme for you.
Are you an Adsense user looking for the perfect WordPress theme to optimize your ad revenue? Look no further. In this article, we've compiled a list of the 10 best WordPress Adsense-optimized news and magazine themes to help you make the most out of your website. From sleek designs to easy ad placement, these themes are guaranteed to increase your revenue and take your website to the next level. Keep reading to find the perfect theme for your website.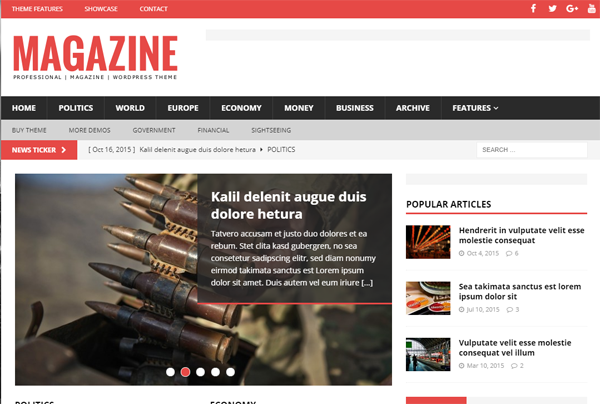 As one of the professional's magazine themes on the WordPress platform, MH Magazine is mobile-friendly. It works best not only for digital magazines but also for the news portal. At the same time, it also presents a number of customized widgets in order to develop a comprehensible magazine page.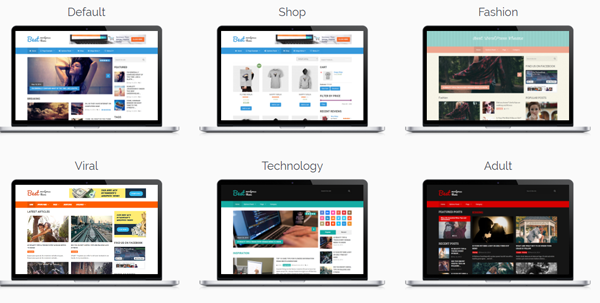 Load the theme with no hassle, and you will get several options for styling. This is an easily configurable theme, so, you may adjust all the things, depending on your brand. From Mega Menu to scrolling, all the things are available with this theme.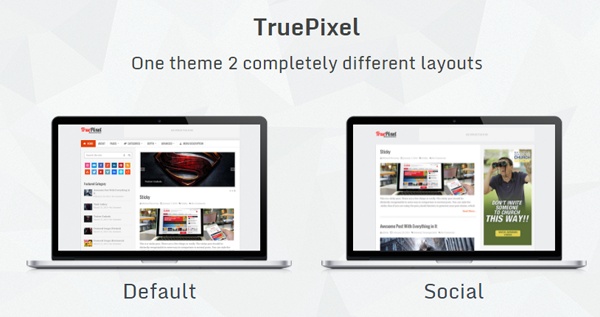 A widget-ready theme, TruePixele enables you to blend style and elegance into your website. This theme is best known for its excellent usability. With several color options, you may be able to create an attractive layout. In addition to it, clear coding, good bounce rate, and easy installation are some of the features of this theme.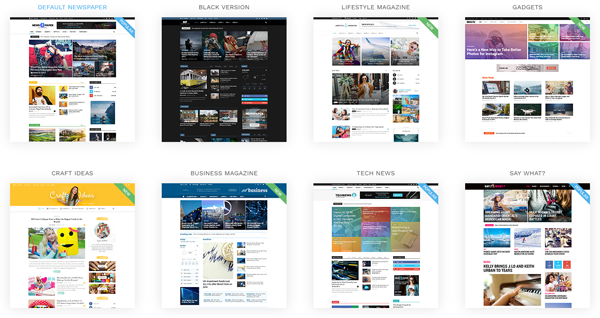 This is a viral theme for WordPress users. No matter whether you are a blogger or a news portal owner, you can make use of this theme. Publish all the adverts by using NewsPaper which is able to do AdSense code detection. The theme provides you with multiple designs in order to help you in improving the attractiveness of your site.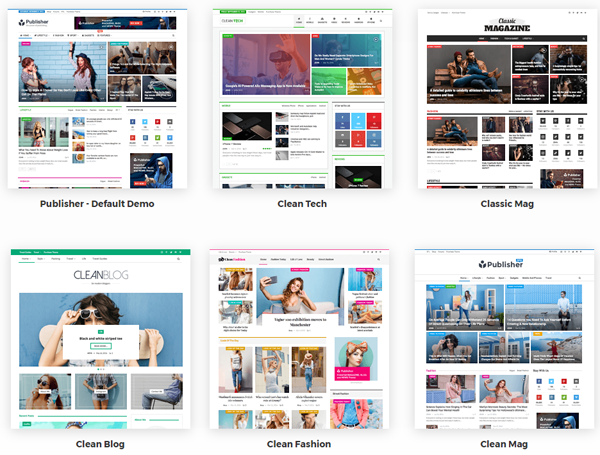 There is no need of considering what products you are selling through the website. Publisher suits your purpose all the time. You can find several pre-set designs on the homepage, and it is easy to twist any of those designs. Moreover, you will be able to make smooth integration of the theme with the plugins of WordPress. You may also allow your web visitors to browse any content easily with the help of a tool.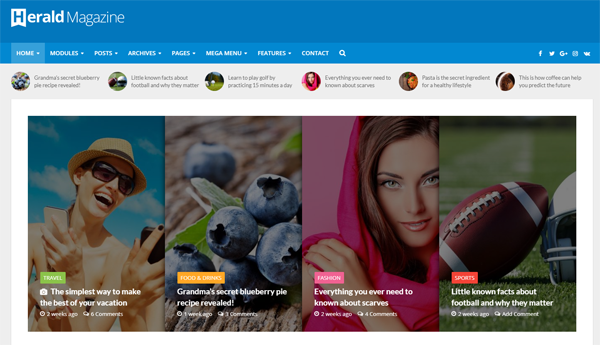 With over five hundred layouts, Herald is one of the catchy news themes. It is an easily customizable theme, equipped with lots of user-friendly features. You can add related posts, manage ads and integrate social platforms. The online assistance from the developers' team is also excellent. As this theme is very light, you can also load it at a faster rate.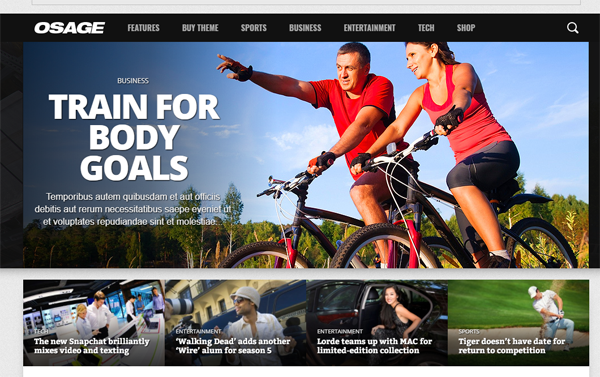 You can use this theme for multiple purposes, and its widgets allow you to display the adverts. You may install those widgets on your homepage or on the sidebar. The tab and mobile users can easily navigate through the layout. The website content can also become clearly visible to the readers. Thus, for news blogs, sports portals, and any such website, you may choose this WordPress theme.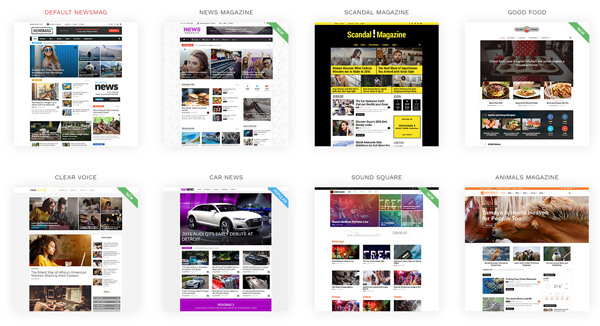 If you like to use Newsmag, then you can choose the latest version, which allows you to integrate your YouTube content into your own site. Its excellent feature advert has made it highly popular with WordPress users.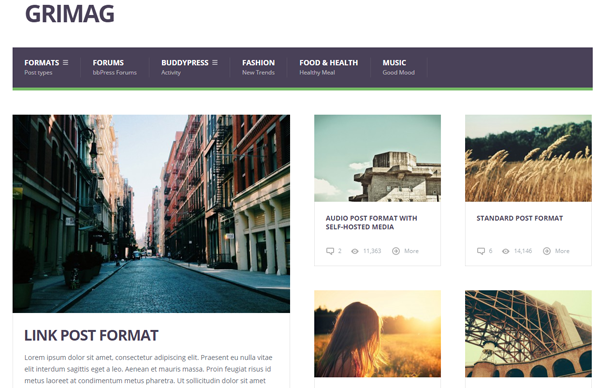 This is another theme, best optimized for AdSense. It helps in the easy positioning of ads so that your users may view them not only on desktop but also on mobile.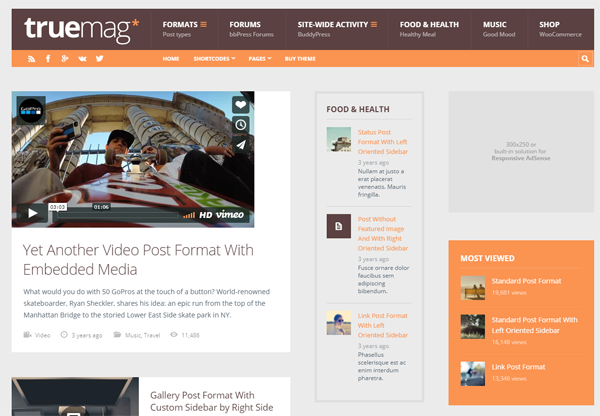 While you are interested in a magazine-like theme, you may depend on Truemag. Display adverts or use a boxed set-up. The attractive widgets also allow your website visitors to scroll your pages.