Do you have a WordPress site that is not running as smoothly as it should be? If so, there are some simple maintenance tasks that can help keep your website in good shape. This blog post will cover different maintenance tips to make sure your site stays healthy and runs quickly. These tips range from installing plugins to ensuring your hosting service is up-to-date with the latest security patches. Check them out below!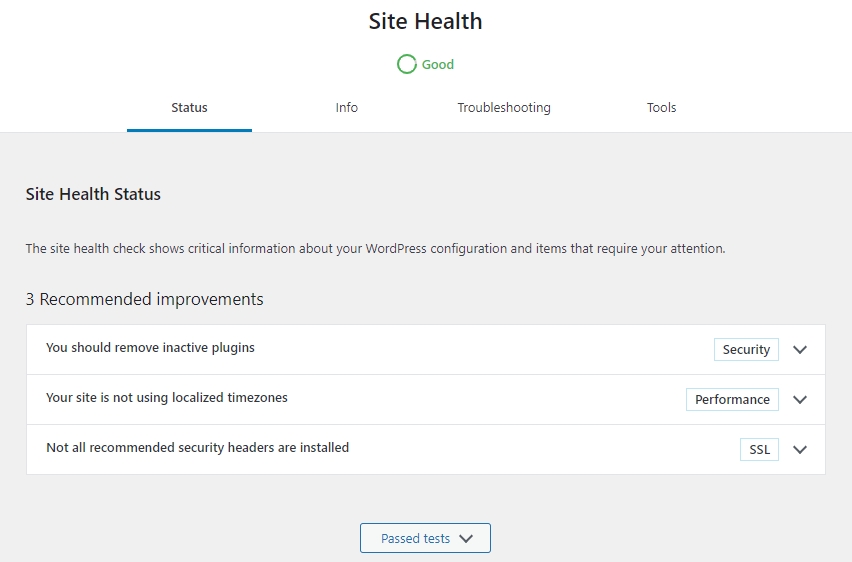 Update WordPress, Plugins, and Themes
Check for and update plugins – Plugins are a great way to extend the use of your WordPress site, but sometimes they can cause issues. Be sure to check all of your installed plugins regularly and make any necessary updates. If you're unsure about how to do this or which ones need updating, consult with an expert.
One of the best ways to make sure your WordPress site is up-to-date with all available patches and modules is by using an auto-update plugin like Wp Auto Updater. This way, you don't have to worry about tracking down a new version each time one becomes available–just install this tool and it will do everything for you automatically!
Update hosting service software
Your hosting provider should be providing frequent security patches that safeguard against malware attacks as well as other potential threats. You'll want these patches in place before hackers find out about them! Make sure you contact your host if there is ever a question regarding whether their servers have been updated recently or not.
Regularly backup your content
It's important to have a recent backup of the files on your site, so that you can restore it if necessary. You may also want an off-site copy as well, in case something goes wrong with the hosting service or computer server where those files are located. Use plugins like VaultPress and BackupBuddy to automate this process for yourself automatically!
If there is ever a problem with your hosting service or server, it may be necessary to restore from backup. This also applies if other technical difficulties occur that might result in data loss–better safe than sorry! Make sure you have backups set up before starting any maintenance tasks so you'll be ready for anything!
Manage user permissions
If there are people working on your WordPress site who don't need administrative rights, consider giving them limited access instead. This will help reduce any accidental changes they might make while making sure no one else is able to get into sensitive areas without authorization either.
Install a security plugin
Security plugins are an excellent way of tracking down any potential intruders and keeping your website safe. You can find out about the latest threats at sites like WP WhiteSecurity, which will help you stay up-to-date with what's happening in the world of WordPress site hacking!
If there are any major security issues that require quick attention in order to avoid disaster, these plugins might be exactly what you need. You can use them for complete peace of mind that hackers won't find their way into your website–or anything else on your computer for that matter.
Use caching plugins to decrease load time
It can be difficult for a website owner to see how their site is performing, but this is one of the most important things you should monitor. You'll want your site running at its best so that visitors will have an easy interface with which they can access and download new content. One way you can speed up your WordPress site without having any technical experience is by installing a caching plugin like WPTotal Cache or WP Super Cache!
Remove comment spam
Spam comments are no fun for anyone–and it's especially problematic when other people start leaving those unwanted messages on your blog posts as well. Install Akismet (or another anti-spam plugin) and watch your comment section stay spam-free!
Uninstall unused plugins and themes
There are a lot of plugins and themes that are sitting unused on most WordPress websites. You should periodically check your site to see what you have installed, then uninstall any plugin or theme that is no longer needed–especially if it's old!
Optimize Your Database
There are several things you can do to optimize your database, including:
Keep images optimized with the WP Smush plugin .
Use a caching plugin like WPTotal Cache or WP SuperCache for faster site load times.
Optimize and compress CSS files for faster loading of pages and reduce page size so that they load more quickly when visited by mobile users. This is especially important because most people now access sites on their phones!
Use a CDN like CloudFlare to make sure your site is always online and is protected against DDOS.