When you first set up your WordPress blog, it's easy to get excited about how many ways there are to use tags and categories. You might have a category for "travel" and another one for "food," or a tag like "vegetarian." It can be overwhelming at times though as you start adding more posts over time – especially if you need to change categories of multiple posts.
Many new WordPress users make mistakes when assigning categories and tags to their website content. The one thing that is tough when you finally start to sort things out is… It is hard to do this if you have a lot of posts.
In this article, I will show you how to use a plugin to change posts' categories and tags from one to another.
Bulk Move plugin
Bulk Move is a WordPress plugin that allows moving all posts from one category or tag to another. After installing and activating the plugin, you can access it from Tools » Bulk Move.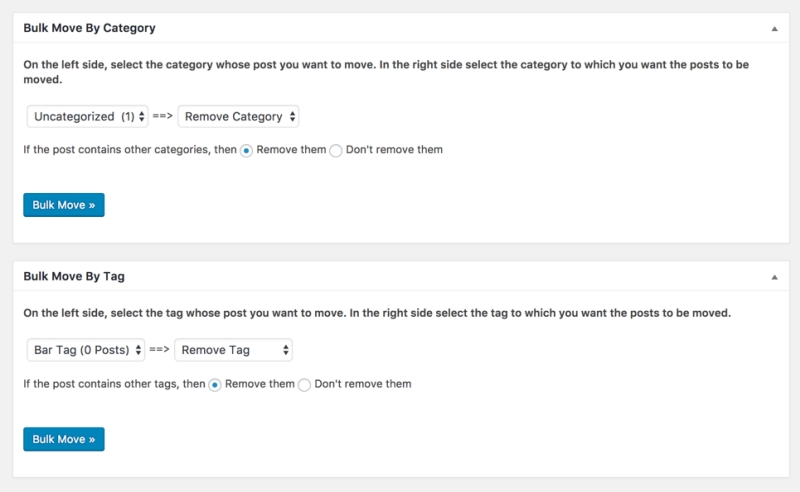 Using Bulk Move's function is kind of easy. You only need to choose the source and destination for a category. After finishing the category selection, just click the Bulk Move button and let the plugin do the rest of the migration. The same can be done to tag instead of category.
Features:
Move posts from one category to another
Move posts from one tag to another
Move posts from one category to tag
Move posts by custom taxonomy
Bulk Move is a useful tool when you need to restructure your site or merge sites.