Android Mini PC has become a trend these days in the small device market. It offers unique features which are combined from many devices such as phones and game consoles. However, if you only want a simple device to watch TV shows and movies, a streaming media player is the most suitable choice.
Besides Apple TV, I think only Roku streaming devices can be Android devices' real competitors. I recommend choosing one of these Roku stream media player generations depending on your wallet.
Roku has always been a top player in the streaming media player market, and its latest models continue to offer amazing features and value. If you're looking for a great streaming experience, any of Roku's models will do the trick. Here are the three best Roku streaming media players on the market today.
Roku Streambar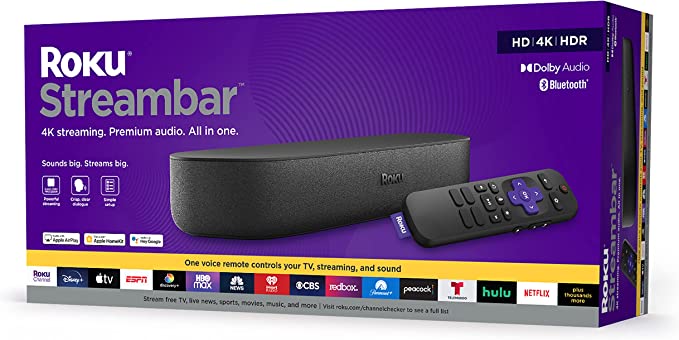 The Roku Streambar is a streaming device that offers users a variety of channels and entertainment options. One of the best features of the Roku Streambar is its built-in 4K streaming capability. This allows users to enjoy brilliant HD, 4K, and HDR picture quality with sharp resolution and vivid colors.
The Roku Streambar also offers a massive selection of free, live, and premium TV channels. And for those who want even more audio options, the Roku Streambar features four internal speakers that fill your room with clean, pure sound. Dolby Audio is also included to provide enhanced volume and dialogue clarity.
Its customizable home screen lets you put the front and center of your favorite channel. This makes it easy to find and access the content you want to watch.
Roku Ultra 2022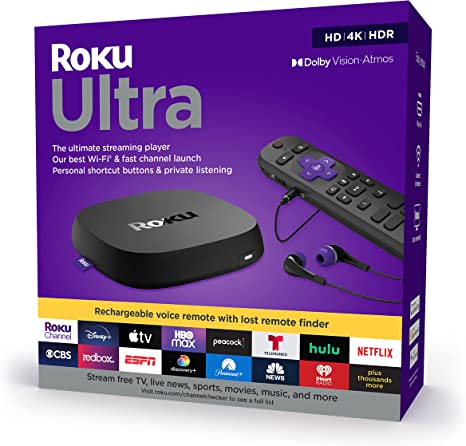 The Roku Ultra is the company's most powerful streaming player yet, offering a lightning-fast interface, channels that launch in a snap, and support for 4K, Dolby Vision, and HDR10+. It also comes with the best Wi-Fi for streaming in any room in the house, and up to 50% more range. For those who prefer wired connections, there is also Ethernet support.
The Roku Voice Remote Pro is conveniently rechargeable with features including TV controls and personal shortcut buttons. And for hands-free voice control, simply say "Hey Roku" to play entertainment, control your streaming, power up your TV, and even find your lost remote.
For private listening, you can plug headphones into your remote or use a wireless pair with the Roku mobile app. With so many features and benefits, the Roku Ultra is the ultimate streaming player for anyone looking for the best possible experience.
Roku Express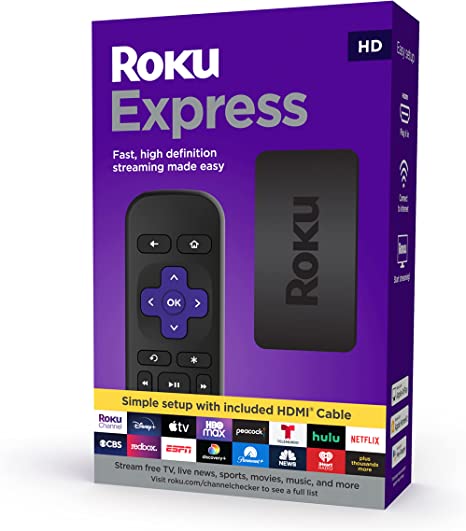 With Roku Express, you can start streaming with a massive selection of free, live, and premium TV. A quick and easy setup makes it a breeze to get started with everything you need to be included in the box. With a simple remote and the free Roku mobile app, you'll have no trouble finding and watching your favorite shows and movies.
With Roku Originals and 275 plus live TV channels available, it's easy to find something to watch. The Roku Channel also provides access to a variety of movies and series. You can also use Siri, Alexa, or Hey Google for voice control. Effortlessly share videos, photos, music, and more from your Apple devices to your TV with Apple AirPlay.