If you've been thinking about diving headfirst into the world of video gaming but are ensure that you want to spend the kind of money that "next generation" consoles command, you might want to look more closely at Android game console.
What an Android Game Console?
Basically standalone video game console that resemble miniaturize Android PC solutions – with a dedicated video game controller interface, and the ability to leverage all of the Android titles already available on the market today – your new Android video game console is going to open up a world of entertainment that you may not have known existed.
A game console is a device that enables users to play games. Some of these devices are referred to as video game consoles, while others may be called handheld consoles or home gaming systems.
The great thing about these products are that let you jump right into the world of Android video gaming with no delay whatsoever, letting you play any of the current titles out there right now right on your big screen TV with these dedicated pieces of hardware.
Examples of Android game consoles
Because the Android-based console world is still relatively new, there aren't too terribly many products available for the consumer market.
NVIDIA Shield Android TV Game Console
A new design means better accessibility and a more portable media remote. The Shield connects to your TV's HDMI port and combines the power of a console, streaming device, controller, or even rival devices like Apple TV into one box that is designed for gamers from the ground up.
With support for 4K content at 60fps as well as HDR technology on select shows and films including Disney/Pixar's Coco it's never been clearer on a streaming device ever before. NVIDIA have also included some unique features such as the ability to control volume by voice via Google Assistant with whispered volume modes so you can watch late night show without waking anyone else in the house!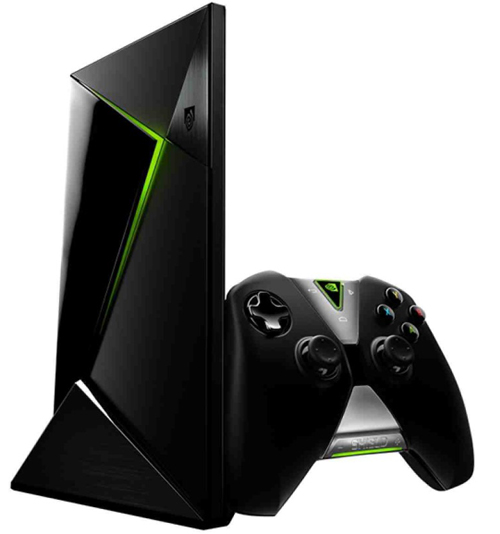 Razor Forge TV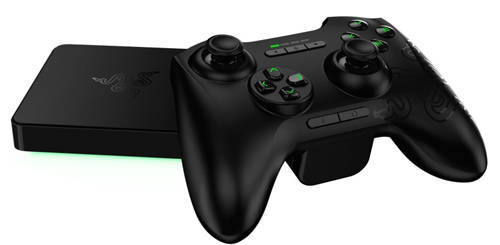 Forge TV brings hardcore gaming to your living room with state-of-the art hardware that is designed for the hours of hard work put into an intense game. Silver metal surfaces and a touch based controller bring you closer to the games you love. With a variety of Android games, massive line up of consoles, arcade classics and much more available at your fingertips, Forge TV has it all!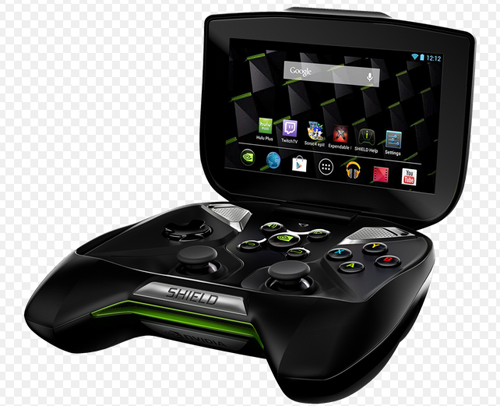 With a dramatic departure from their traditional offering of video game hardware (NVIDIA has always been the leader as far as game cards and game processors are concerned), they are Android console is a video game controller and LCD screen built into one.
The ultimate in portable Android video gaming, you're never going to have to worry about your thumb sliding in the wrong direction like when you play Android games on your smart phone or tablet. You'll use an almost Xbox like controller (and a 5 inch LCD display that's built right in) to play your favorite games – though again, the price tag is a little steep. This will also set you back at least $250.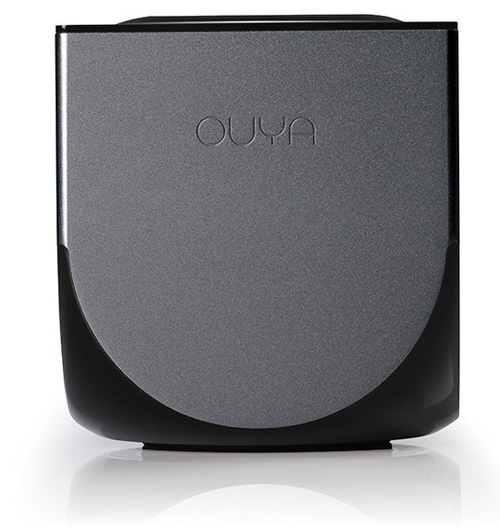 Finally, we come to what just might be the most picture-perfect Android video game console available on the market today. Designed by a legendary team of industrial designers and created by video game industry veterans, at this is the kind of standalone console that you've been looking for to play your favorite Android games.
This tiny little cube will sit nicely on any entertainment center, and can connect directly to your television thanks to the HDMI output. You'll also be able to connect a number of Bluetooth wireless controllers (one is included with the video game console) to the unit with no difficulty whatsoever – playing all of your favorite games up on the big screen.
The real reason that this stands head shoulders apart from all others has to be it's less than $100 price tag – and its availability at all of your favorite retailers. If you want to get started with Android video gaming, this is the kind of solution that you'll want to start with.
Mad Catz M.O.J.O. Micro-Console for Android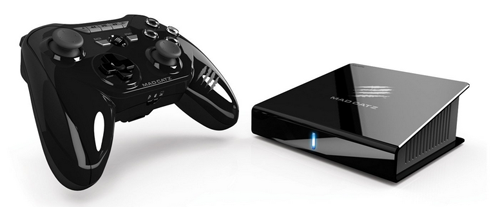 Hands down one of the most complete Android game consoles you're going to find on the market right now (while also opening up a whole host of entertainment and HTPC solutions as well), this is also one of the more expensive Android console available.
With a blazing fast processor built by game titan NVIDIA a reputation for cutting-edge video game solutions thanks to the Mad Catz brand of PC gamer accessories, this is going to set you back at least $250 – for a lot of people though, it's worth it.