Headless CMS is developed with the goal is to develop backend services like RESTful API faster. Headless CMS platforms are extremely popular at the moment and can be considered as the main trend in this realm. Below you can see 10 platforms that we liked the most.
Benefits of Using a Headless CMS
Headless CMSs have many benefits over traditional content management systems, including the following:
Headless CMS is equal to low barrier to entry for beginners.
It allows a developer to easily integrate with other systems and databases, such as Magento, WooCommerce, WordPress, etc. This is because there is no need for a front end system that needs to be designed by the developer.
This type of CMS supports big data integration which means it can retain all data in one place.
Headless CMS can break the language barriers since the design is already translated and localized by developers. This means the content can be translated into multiple languages. Headless CMSs are easy to maintain and update because there is no need for users to learn how to use a brand new interface every time an update comes out.
Since there is no front end, Headless CMSs are lightweight and fast-loading. This is very useful for sites that get a lot of traffic.
Our Picks of The Top Headless CMS
If you're looking for a headless CMS, there are many options to choose from. Choosing the right one can be tough because there is so much variety and it's hard to know which one will work best for your needs. We've done all the research and found over 10 of the best headless CMSs on the market today. Check out our list below!
Kontent by Kentico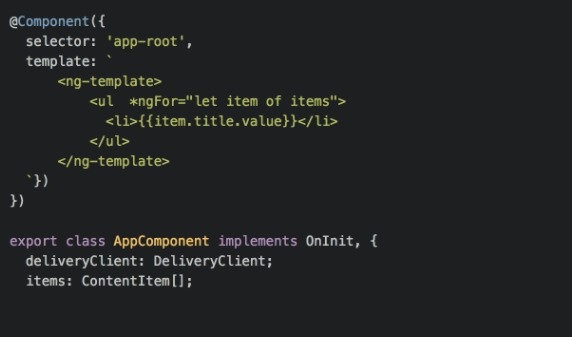 Kontent by Kentico is a recognized leader in the headless CMS market and an Enterprise-level solution for your business. This content management platform provides unlimited content types and enables editors to work on their content simultaneously while freeing developers to build great digital customer experiences.
Kontent helps you bring your website into the modern age, rapidly deliver content across multiple digital devices and channels, including web, mobile apps, or wearables. Apart from this, the feature of in-context authoring makes it easy for content teams to collaborate in real-time. Kontent is a preferred CMS by enterprises such as Vogue, University of Oxford, and Leo Express.
Directus is a very popular, free platform. It is based on backbone.js but it is completely powered with PHP. Public API is used as well. This is open source platform where users can modify and use their databases as long as they like. In general, it is a simple and effective platform.
Here is an old platform, founded in 1997 in Switzerland. The system can be used and optimized by editors and there is no need for engineers. Multiple delivery channels are supported.
Prismic was released in 2013, and it is still one of the more common platforms. Deliveroo, Netflix, and even Google have positive comments for Prismic. The main advantage is the ability to choose a framework, language, and the technology used. This option works well with ecommerce platforms.
Netlify is a system you can use with a static generator. It runs fast and can be applied to more flexible projects. The entire tool comes as a product of React app.
Kentico Kontent is based on the cloud and great option if you are building a content driven website. Clients include Vogue and Starbucks so you can see the potential. Content will be distributed regardless of the fact which device users use.
This option is mostly focused on backend and the content itself. An engineer can use a language and a frameworks he wants to deliver the content to any device needed. Contentful can be integrated with multiple options such as Dropbox.
The platform was released in 1996. CoreMedia uses JSON format. In return, integration with all front-end platforms is extremely simple and takes a few minutes. Engineers can use hubs to manage third-party software.
This is a more complex option. It runs on API system, and it uses managers and editors to optimize the content. brSM is present as well. It can optimize any search a user performs.
Here you can control and customize the content structure precisely as you like thanks to field types. Some options are text, date, number and more. You can distribute the content on any device and on any platform. Editing code is another option. You can make it fit API accordingly to your needs.
Butter CMS comes from Chicago and it is an appealing choice if you want to transfer the content from older CMS platforms. Additional advantages include revision history, multi-site management, scheduling and more.
Conclusion
Headless CMS platforms are something you do need and something you will want to use for your future projects. They are effective, can assist your businesses and goals and at the same time they can make your website special and 100% unique, which is difficult these days.