The online retail industry is a highly competitive one. With the increase in online shopping, eCommerce has become a vital part of many businesses operations. It leads to the high competition of eCommerce platforms that power them as well.
It is kind of difficult to pick good e-commerce among 300+ eCommerce platforms. Following are the top 10 eCommerce platforms which you can choose to start your online business:
Top 10 eCommerce Platforms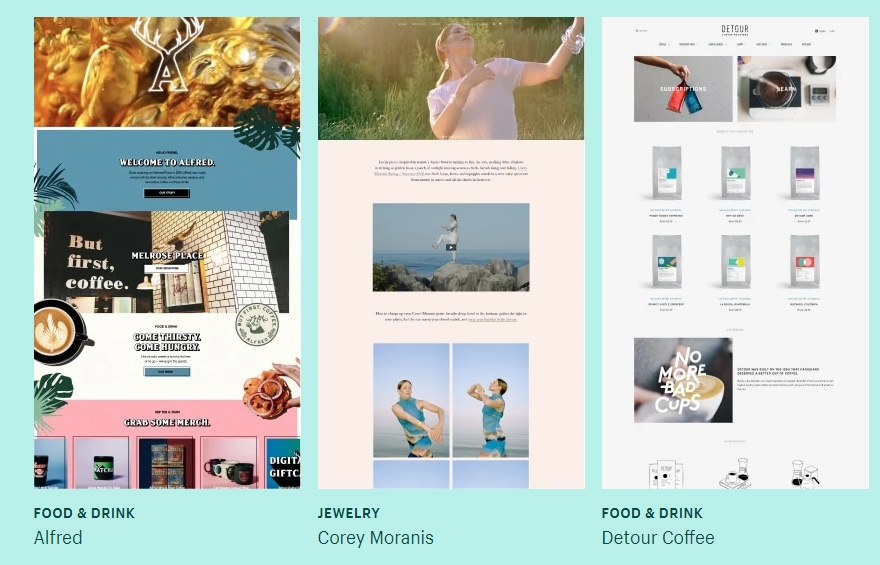 Shopify is one of the most popular eCommerce platforms and has gained a reputation for being easy to use and versatile. It offers a range of features, including over 70 customizable themes, unlimited product listings, and built-in SEO tools. Shopify also has a vast app store with a range of free and paid apps to enhance functionality.
Shopify is ideal for small and middle-range online shops – as well as dropshipping stores. It dominates the market in terms of convenience. It has a drag-and-drop interface and provides many one-click actions to ease your work. Themes, multiple channels, and fast loading times are part of the package too.
3dcart is around since 2001 and has helped lots of big names in their early days. It is a comprehensive eCommerce platform that provides businesses with everything they need to sell online. It offers more than 200 built-in features, including unlimited products, a mobile-responsive design, and multichannel selling.
There are no transaction fees, as well is unlimited storage. Shipping is extremely advanced and there is no API required. Setting up the store is not difficult, but it will take a while to get used to it. It is mostly suitable for advanced users.
BigCommerce is currently one of the top e-commerce platforms out there. BigCommerce is a fully hosted eCommerce platform that offers enterprise-level features at an affordable price.
It provides businesses with a range of features, including unlimited product listings, customizable themes, and built-in SEO tools. BigCommerce also offers integrations with leading marketplaces such as Amazon and eBay, making it easy for businesses to expand their reach.
It works with any niche and it is suitable for both beginners and experienced users. The interface is easy to use and themes are likely to make a difference. Each plan comes with a specific amount of sales.
Wix is primarily a website builder, but it also offers a range of eCommerce features that allow businesses to sell products online. It offers over 500 customizable templates, a mobile-responsive design, and a range of eCommerce tools, including a shopping cart, product galleries, and checkout pages.
Wix has grown a lot over the past years. It started as a low-quality platform, only to grow up and become a competitive player in the market. You have multi-channel integration, drop shipping features, abandoned cart recovery, and up to 20GB of storage.
Wix also offers integrations with leading payment providers, including PayPal and Stripe, making it easy for businesses to accept payments from customers.
WooCommerce is an open-source eCommerce platform that is built on WordPress, making it a popular choice for businesses that already have a WordPress website
WooCommerce is ideal if you are into both e-commerce and affiliate deals. It is fully compatible with WordPress and brings in extensions for payments, social media integrations, one-click selling, and so on. The platform is free, yet some extensions are premium.
Prestashop is open source and provides a solid experience – ideal for both beginners and more advanced users. It allows the integration of accounting, ERP, payment gateways, couriers, and others. It features a free trial and an SSL certificate.
Squarespace comes with multiple plans and an easy drag-and-drop interface. The themes are sleek and modern. While it may take a day or two to get used to its operation, you will gain access to inventories, marketing options, SEO, analytics, social selling, and even real-time shipping calculators, among others.
Magento is associated with large companies. It allows working on the store until you get precisely the features you want. The community is overwhelmed with developers willing to help you for free or work on your store. There are loads of themes and plugins too. The platform is free, but large shops could do with the premium version.
Volusion will not let you down. It features a simple website builder, drag-and-drop features, loads of themes (both free and premium), inventories, and marketing options. While some features may miss (such as a blog), you can easily integrate third parties – such as WordPress – to overcome small minuses.
Weebly has a straightforward interface, bulk uploads and drag and drop features – no flashy aspects to confuse you. There are three plans, as well as many free and premium themes. It does not feel very sophisticated, but a little work through those settings will put out a pretty good result – inventory management, physical products, custom shopping carts, coupons, and so on.​