When it comes to app stores, the war between Google Play and Apple App Store has been going on for years. The sheer number of apps available on each platform is staggering and can make it difficult to decide which one is best. However, there are some advantages that the Google Play Store offers over its competitor that can help you make an informed decision. Here are some reasons why Google Play Store is better than Apple's App Store.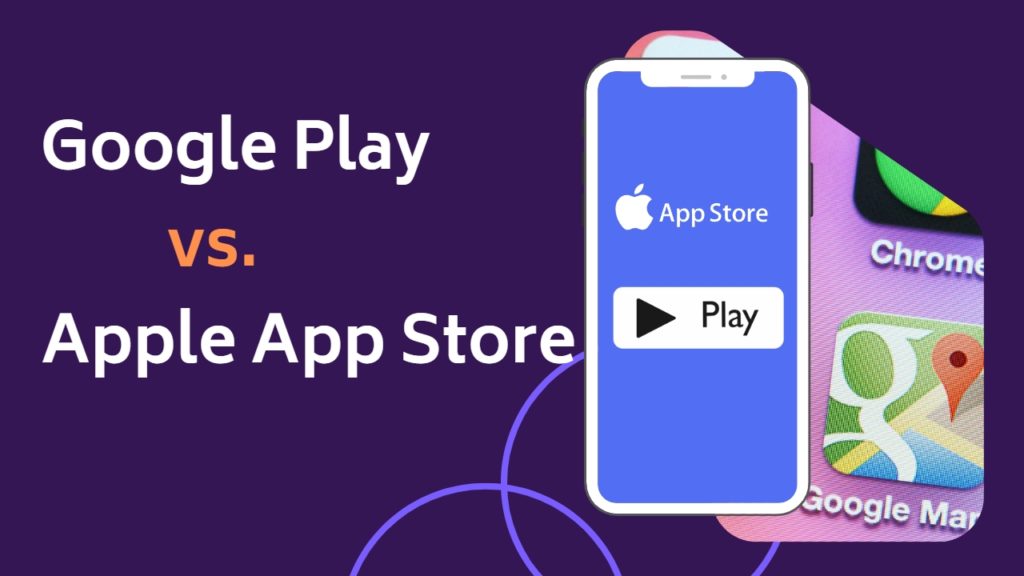 Better App Search Engine
The first and foremost reason why Google Play has the edge over the App Store is that Android apps are easy to find.
For instance, if you want to find an app, you insert a word or phrase in the Google Play search box and it will look for that phrase or keyword even in the descriptions of apps to find what you are looking for.
On the other hand, Apple assigns a collection of keywords to each of its apps and if your keyword doesn't match any of those, you'll have a hard time searching for the exact app you are on the lookout for.
This means that finding the right app on Google Play is much easier, saving you time and effort.
Greater App Selection
The sheer number of apps available on the Google Play Store is a huge advantage over Apple's App Store. With over 3.5 million apps to choose from, you will have more options for downloading new and useful apps to help you with everything from productivity to entertainment.
In comparison, the App Store has just over 1.6 million apps available, which means that Google Play has more than twice as many options to choose from. So if you want access to a wider range of useful and interesting apps, Google Play is the clear choice.
A Friend Review Matters
With the Google Play App Store's incorporation of a social feature, users are able to benefit from the opinions of their peers when it comes to evaluating an app. While reviews from other users can be helpful, seeing reviews written by friends offers additional insight that may not have been taken into consideration otherwise.
Knowing whether or not someone close to you likes or dislikes an app is an important detail that should be taken into account prior to downloading; something that Apple fails to provide for their customers.
Robust Web Interface
The convenience and robustness of Google's web interface can't be overstated. With just a few clicks, you can easily Download an app on your laptop and have it show up automatically on any other device connected to your Google account.
This is in stark contrast to what Apple offers when downloading apps on your Mac and iPhone – you'll need to download the app individually for each device.
Fortunately, many popular apps exist across multiple platforms, so app designers are making sure users don't miss out regardless of their preferred OS.
Better App Information
Google Play provides more info (from ratings to reviews and from app screenshots to videos) for you to make your decision on downloading an app easier. On the other hand, the App Store doesn't offer videos showing a hint of how an app would be.
It does offer screenshots, ratings, and reviews but those aren't as organized as on the Google Play Store. On Google Play, you can sort the info as per your requirements, but this feature isn't offered by the App Store.
More Developer-friendly
Another reason is that Google Play Store is more developer-friendly. It's no secret that Apple is very selective when it comes to which apps it should include and which it shouldn't. Google Play, on the other hand, has all types of apps for you to choose from.
Sure, that gives an upper hand to the App Store in a way, but if you look at it from another angle, then it isn't as developer-friendly as Google.