Godot Engine is a completely free and open-source game engine for making both 2D and 3D games. It consists of a huge set of common tools which help you focus on making your game without reinventing the wheel.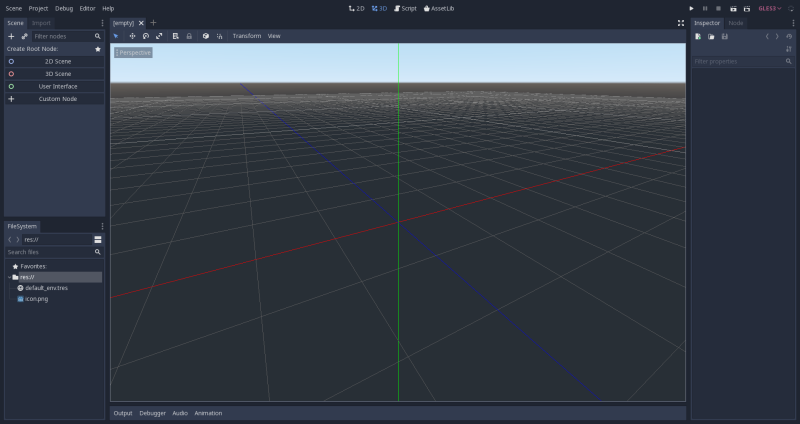 Features:
Innovative design. The engine comes with a visual editor, full of professional tools.
Develop 2D Games. It is a fully dedicated 2D engine with a custom 2D physics engine.
Develop 3D Games. It supports 3D models and animations from much famous 3D software. Physically-Based Rendering was planned for the end of 2016.
Animate everything. It has a flexible animation system for animating both 2D and 3D objects.
Script & debug. Godot supports a Python-like scripting language called GDScript as the main script and friendly C++ API to optimize parts of the game or extend any part of the engine. Its built-in editor supports syntax highlighting, real-time parser, and code completion.
Multi-platform editor. The engine can run on Windows, OS X, Linux, FreeBSD, OpenBSD, and Haiku.
Multi-platform deploy. Games developed by Godot can be deployed to iOS, Android, BlackBerry OS, Windows, OS X, Linux, Haiku, and HTML5.
Collaborate. Godot is designed from the ground for teamwork.
Godot Engine scripting supports:
GDScript – A Python-like scripting language.
C# / C++
Visual Scripting – Games can be made using blocks and connects in UI.
Other languages: Python, Nim, D, and other languages.
Tutorials and Courses
Assets
Make a game – List of marketplaces and tools for game assets such as graphics and sounds
Weapons – My own list of free 2D weapon graphics.