Bejeweled is classic. They are simple yet addictive.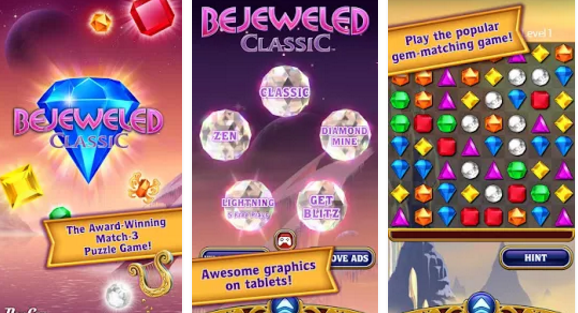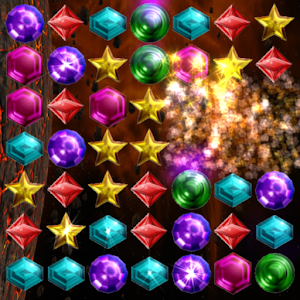 3 Jeweled is a new match-3 puzzle game with addictive gameplay. Players will swap jewels to match 3 or more to create combo and destroy them in this fun puzzle game. Match 3 identical jewels to eliminate them or match more to get more points. The game features 50 challenge levels and an endless mode for those who love killing time. The game has beautiful graphics but I don't quite like its backgrounds.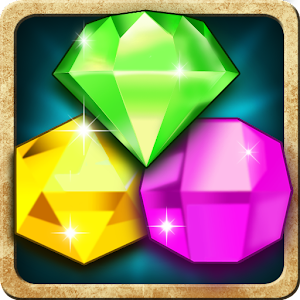 Jewels Saga is an addictive and well designed jewel puzzles for you to play on the road. The game features 2 mode: Arcade Mode with 150 levels to overcome and Time Mode for those who want to solve puzzles within time limit. Jewels Saga has beautiful graphics and lively sound effects. Jewels Saga doesn't have the similar puzzle stage like other games in the same genre, the stage is blocked by obstacles so it is more challenging.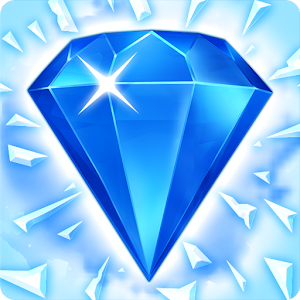 The classic game from PopCap has finally come to Android and become one of the most downloaded game on Play Store with over 5 million users. Furthermore, it is completely remastered to feature HD graphics and sounds, optimized for high-end devices. Bejeweled Blitz is suitable for both new and experienced gamers. It has an interactive tutorial system to quickly walks you newbies through the basics. After mastering the basics, you can challenge your Facebook friends. For free-2-play gamers, you will have a chance to obtain 1,000,000 free coins daily via Daily Spin.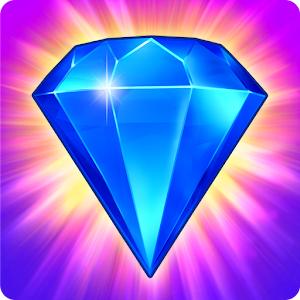 As the name states, this is the classic of this genre. It is one of the most downloaded Bejeweled game for a reason. The game features 6 breathtaking modes, from the cascades of fun in Classic to the fast-paced, time-based Diamond Mine. And all are supported by stuninng display graphics and sound effects.
Players can compete against the world and their friends in Game Center leaderboards for the top score.
In Jewels Star, your mission is to  bring the star jewel down to the bottom via blasting away all other jewels. The game is all about the root of Bejeweled but with some new combo enhances. You can match 4 jewels to get jewel's bomb and 1 lighting, and match 5 jewels to get color-changing jewels and 2 lightings. Jewels Star has over 50 million downloads, which is the biggest feast for any games on the Play Store.