Tap RPG is in because it is kind of suitable for mobile devices. In most games, players need to do nothing or with simple input. Following are worth playing Android Idle RPG games:
Idle Heroes is a turn-based RPG game where you can have your heroes trained while being away. It features 200+ heroes in different factions with specific skills. You can summon and train them to become powerful heroes, or convert them into Spirit material for evolving.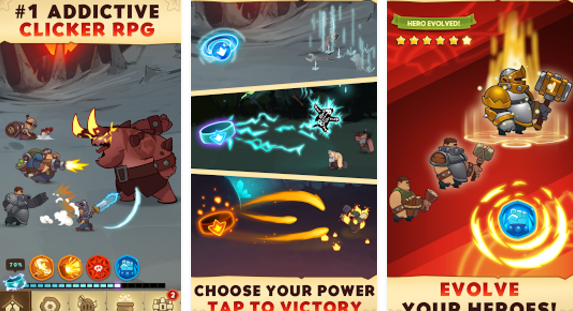 In this game, you will control 13 heroes, also known as the most useless idiots, who go on a journey in an ancient land to be slightly less useless idiots. Features and secrets are unlocked as your adventures go on.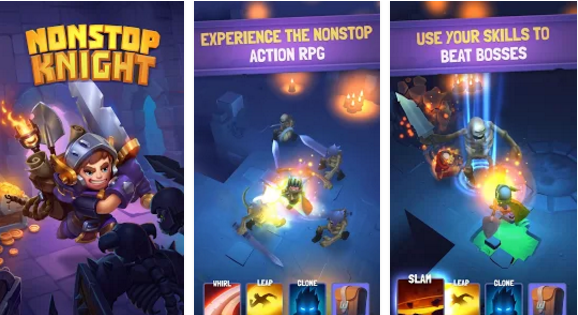 Nonstop Knight combines roguelike and action RPG into idle RPG. You will play as a knight running across continuous dungeons. The knight can automatically detect and run to enemies himself; what you need to do is tap to use skill and upgrade his equipment. You can unlock new skills and equipment after reaching deeper dungeons. What I like about this game is that you earn money even when you are offline. If you are new to this game, read my tips here.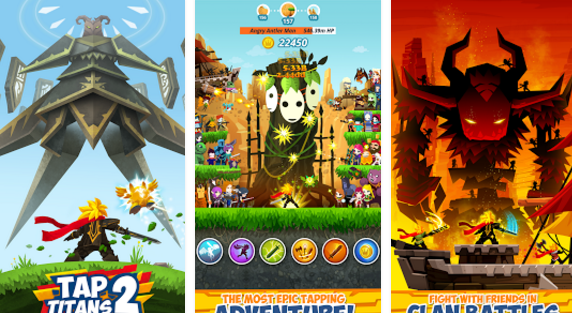 This is the 2nd entry to the famous Tap Titans series. The world is under danger because of the monsters and titans so you have to rise again to become the strongest hero. In Tap Titans, you tap to attack, tap to slay, tap to move, and tap to summon warriors. The 2nd entry boasts 120 new Titans in 10 beautiful realms. You can collect equipments to enhance your hero, and hire monsters and heroes to help you in defeating the titans.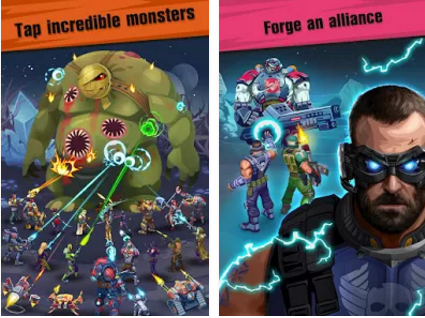 Heroes of Utopia is a game suitable for mobile, developed with RPG-clicker genre in mind. It's easy to learn how the game works and start forming your heroes team to counter dangerous enemies using various weapons, and sinister plans. Your team can be formed from up to 20 characters with unique skills. The battle will be epic.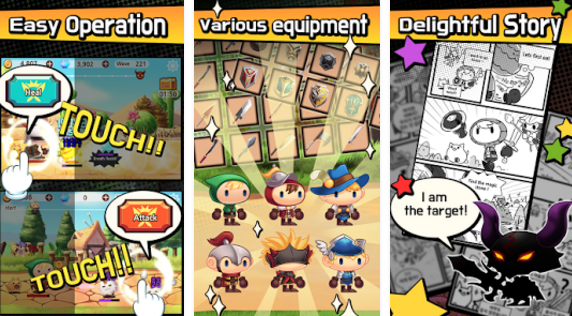 Sudden Warrior is an RPG clicker with cute art-style. Help your warriors overcome endless battles with your right decision! The game has a fun storyline.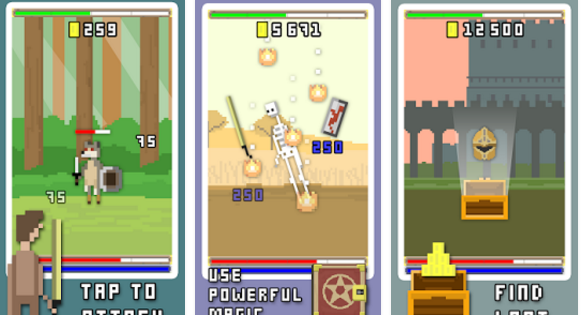 RPG Clicker is a pixel art RPG playing with one finger touch. The game is simplified so you can just tap your way through terrains after terrains and tap to fight monsters after monsters. With inflation system player can deal billions of damage, which is satisfying to look at.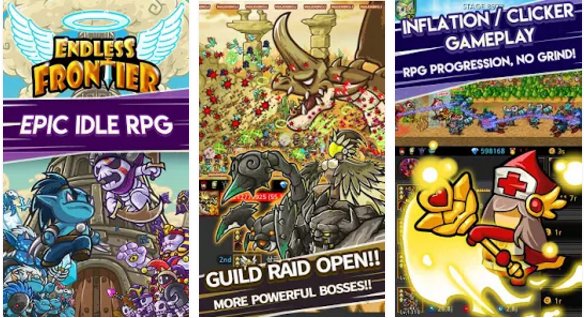 Endless Frontier is an idle RPG which focuses on online mode. You will lead your hired knights into battle with the purpose of defeating the dreaded Prince of Darkness. There are over 150 heroes with unique abilities and over 50 pets to train and send them out to support in battles. Are you ready to tap your way through 9000 stages?