Amazon Web Services (AWS) is a cloud computing platform that offers users a wide range of services including storage, networking, analytics, and more. AWS is one of the most popular cloud platforms on the market and is used by some of the biggest names in tech, including Netflix, Airbnb, and Slack. Here are 10 things you may not know about Amazon Web Services.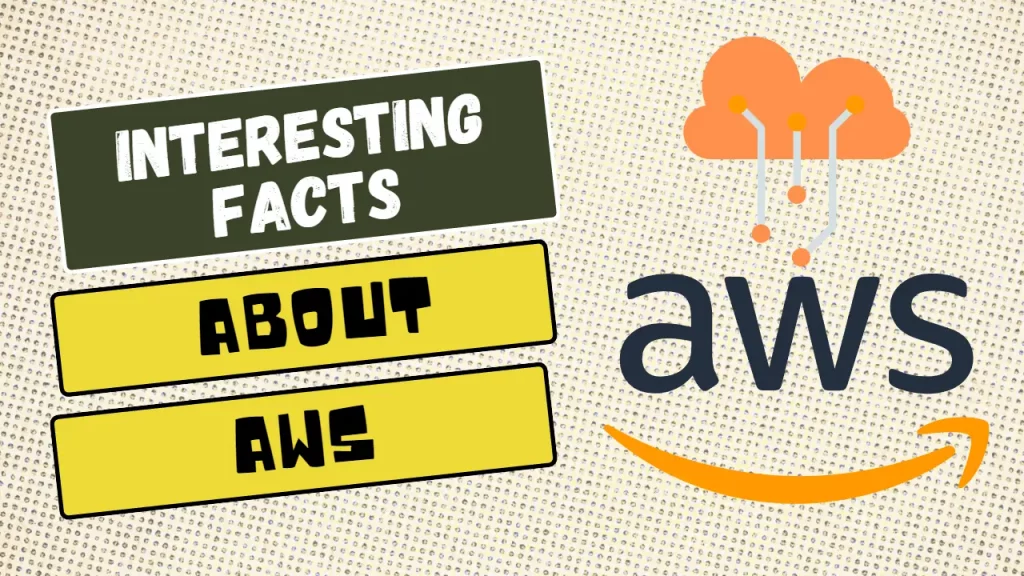 10 Interesting Facts about AWS
AWS, or Amazon Web Services, is a cloud computing platform that was first launched in 2006. In addition to being scalable and reliable, AWS is also cost-effective. This is because you only pay for the services that you use, and you can cancel or change your subscription at any time.
While AWS is best known for its market-leading public cloud platform, it was actually built by Amazon to take care of internal online retail transactions.
Many large organizations use AWS, including Netflix, Adobe, Airbnb, Expedia, Pinterest, Realtor.com, Yelp, Stripe, Spotify, and Zillow. AWS is also used by government agencies and educational institutions such as NASA and the Department of Defense.
AWS is a subsidiary of Amazon.com that offers over 200 services, including storage, computing, networking, databases, and analytics.
AWS has 87 Availability Zones across 27 regions around the world. This investment in global infrastructure enables customers to run their applications close to users anywhere in the world with low latency and high reliability
Amazon Web Services has more than 1 million active users daily in 190 countries.
AWS is used by many profit and non-profit organizations. There are over 7,500 government agencies and thousands of educational institutions and non-profit organizations.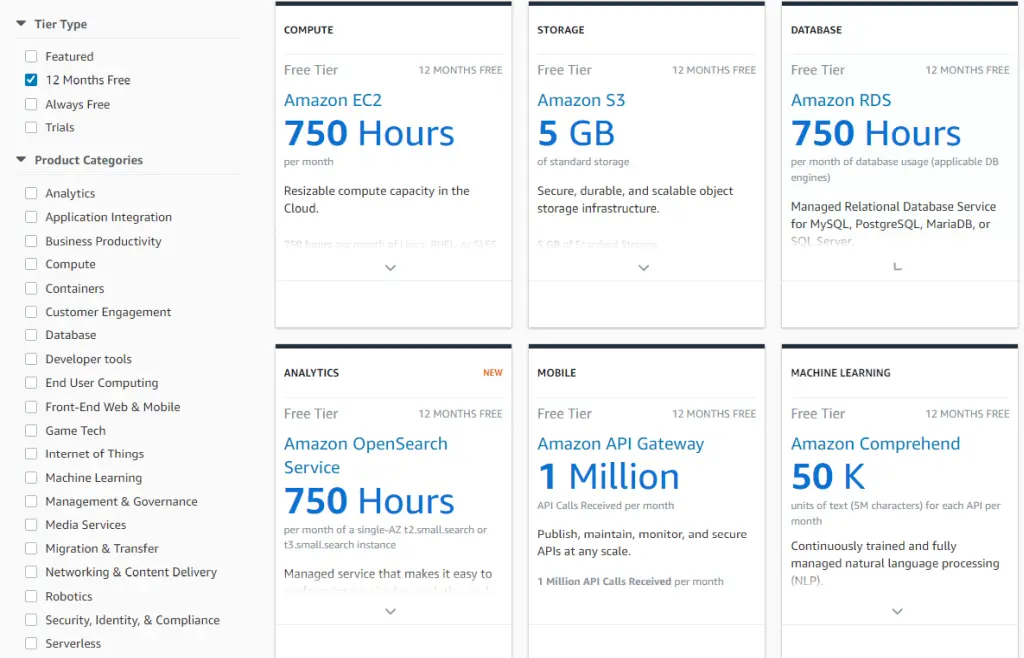 The AWS Free Tier provides new users with free access to some services for 12 months. After 12 months, you will be billed for any services that you have used. However, there are some services that are always free, and you can continue to use them after your free trial period expires.
AWS boasts hundreds of thousands of active 3rd party developers worldwide.
AWS is the leading provider of both Infrastructure as a Service and Platform as a Service. In 2019, Gartner named AWS as the leader in both categories.
AWS is one of the most popular cloud platforms on the market for good reason – it's reliable, scalable, and offers users a wide range of services. Whether you're a small business or a large enterprise, chances are AWS has a solution that's right for you. So if you're looking to make the move to the cloud, be sure to check out Amazon Web Services!