Amazon is one of the biggest companies in the world, and they're only getting bigger. But did you know that Amazon has some pretty interesting facts and history? Here are 10 fun facts that you probably didn't know about Amazon.com!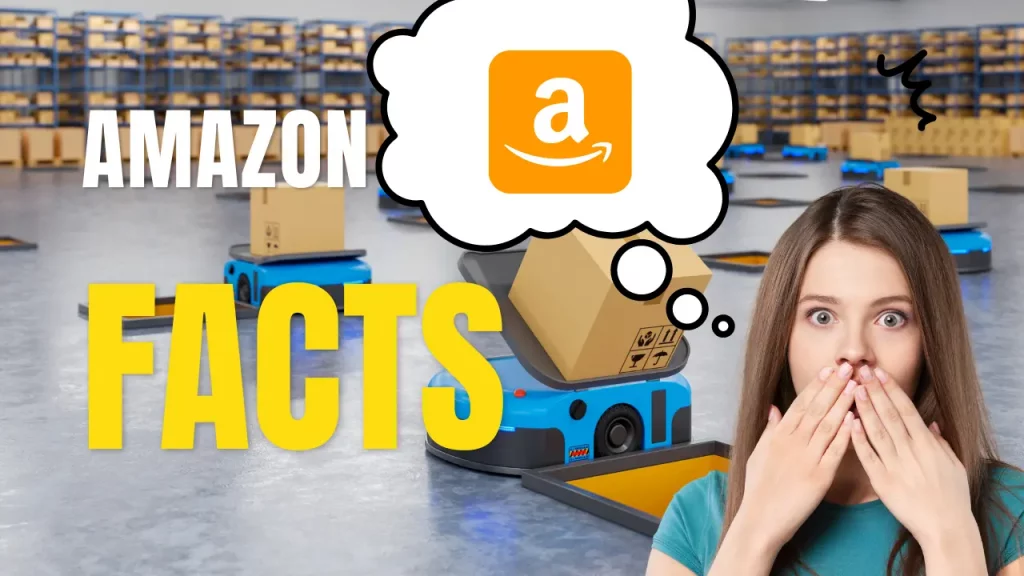 The company was founded by Jeff Bezos in 1994, originally as an online bookstore called Cadabra. The name was changed to Amazon a year later, inspired by the South American river of the same name.
In 1997, Bezos decided to focus on Amazon as an online marketplace and began expanding into new areas like selling electronics and other items.
This Bezos guy is pretty loaded. He's worth an estimated $140 billion, which puts him at the top of the Forbes list of richest people in the world. He's #3 in 2022 and was the richest in previous years.
It's no secret that Amazon sells a lot of books. In fact, they are the largest retailer of books in the world. But what may come as a surprise is that Amazon now sells more eBooks than regular books. This shift is due in part to the increasing popularity of e-readers, like the Kindle, and to the convenience of buying and storing digital books. But it's also because eBooks are often cheaper than their physical counterparts. Whether you're looking for the latest bestseller or a classic novel, there's a good chance you'll find it on Amazon – and in eBook form.
Jeff Bezos was working for a hedge fund on Wall Street and he and his wife, Mackenzie, decided they wanted to start their own company. They quit their jobs, moved to Seattle, and Jeff started looking for their first employee. He found Shel Kaphan, who had just quit his job as a software engineer at Apple. The three of them started meeting at the local Barnes and Noble to brainstorm ideas for their new company. They would sit in the cafe for hours, drinking coffee and talking about their business plan. Eventually, they settled on the idea of selling books online and Amazon was born.
In 1995, Amazon.com sold its first book – Fluid Concepts and Creative Analogies by Douglas Hofstadter.
Amazon's original business model was based on the idea of selling books online. However, CEO Jeff Bezos quickly realized that the potential for growth was much greater than that. In the early days of the company, Amazon also launched an auction site. This was in response to the success of sites like eBay, which had proved that there was a market for online auctioning. By offering a similar service, Amazon was able to tap into this growing market and saw an 8% increase in its share price. Although Amazon eventually discontinued its auction site, it was a crucial part of the company's early success.
Amazon is focusing on developing a drone delivery service that they hope to launch in the near future. The drones would be able to deliver small packages weighing up to five pounds to customers in thirty minutes or less.
AmazonSmile is a simple and automatic way for you to support your favorite charitable organization every time you shop, at no cost to you. When you shop at smile.amazon.com, you'll find the exact same low prices, vast selection, and convenient shopping experience as Amazon.com, with the added bonus that Amazon will donate a portion of the purchase price to your favorite charitable organization. You can choose from nearly one million organizations to support.
Amazon is one of the world's largest employers, with over 1.5 million employees by 2022.
In addition to its main eCommerce business, Amazon also owns over 40 subsidiaries, some of which are extremely popular. These companies include Audible, IMDb, Goodreads, Whole Foods, and the live-streaming platform Twitch.
Amazon is one of the most pet-friendly environments I've ever been in. I've seen so many people walking their dogs, and the company even has a "bring your dog to work" policy. This is great for employees who want to bring their furry friends to work, but it's also great for the environment. Dogs help to reduce stress levels and promote physical activity, both of which are beneficial for employee health. In addition, dogs can also help to deter crime.
Amazon's campus in Seattle is home to many interesting buildings, but none are more eye-catching than The Spheres, which was opened in 2018. The three glass domes house a rainforest environment with over 400 plant species from all over the world. The Spheres are open to the public and offer a space for employees to work, meet, and relax.
In 1997, the U.S. book giant Barnes and Noble sued Amazon. The company refused to accept Amazon's claims of being the "Earth's biggest bookstore." The lawsuit was eventually settled out of court, but it was a clear sign of the threat that Amazon posed to traditional brick-and-mortar retailers.
Before Amazon.com's initial public offering (IPO) in May 1997, the company was primarily known as an online bookstore. However, founder and CEO Jeff Bezos had always envisioned Amazon as a much broader e-commerce platform, and in the years leading up to the IPO, he began investing heavily in expanding the company's product offerings and building out its infrastructure. This investment paid off when Amazon went public, and its stock price soared.
Amazon is no stranger to patents. In September 1999, they patented the 1-click feature that allows customers to make purchases with just one click of a button. However, their patent on this feature eventually expired on September 11, 2017, in the US.
One of the company's most impressive customer service offerings is Mayday, a free service that provides live video customer support 24/7. Customers can use the Mayday service to connect with a live Amazon customer service representative who can provide help with everything from technical issues to advice on using features.
When Amazon launched AWS in 2002, it was a game-changer for the tech industry. Suddenly, businesses had access to scalable, reliable, and cost-effective cloud computing resources. Over the past 20 years, AWS has continued to evolve and expand, offering an ever-growing suite of services to help companies of all sizes drive innovation and business transformation.
Amazon Associates is one of the earliest affiliate marketing programs, having launched in 1996. The program allows website owners and bloggers to earn referral fees for directing customers to Amazon products. To participate in the program, website owners simply insert a special Amazon affiliate link onto their site. When a customer clicks on this link and makes a purchase, the website owner earns a commission.
Amazon has been on the cutting edge of robotics technology for years, and its 2012 acquisition of Kiva Systems was a major coup. Kiva Systems is a leading provider of warehouse robots, and their products have revolutionized the e-commerce industry. With Kiva's help, Amazon has been able to increase its fulfillment capabilities while reducing operating costs.
One of the biggest advocates for this technology is Amazon, which now operates over 200,000 mobile robots in its warehouse network. The robots, which look like large white boxes on wheels, autonomously roam the warehouse floors, ferreting out products and delivering them to human pickers. The pickers then pack the products into boxes and send them on their way.
Amazon Mechanical Turk, or mTurk, is a site where people can complete small tasks, called HITs, in exchange for money. There is a wide variety of tasks available on the site, from simple data entry to more complex tasks like identifying objects in images. While the pay for each task is usually very low, it is possible to make a decent hourly wage by working on multiple tasks at once.
Amazon Flex is another way to earn some extra cash from Amazon. As an Amazon Flex worker, you are responsible for delivering Amazon packages and groceries to homes in your designated area. The pay is decent and the hours are flexible, making it a great opportunity for anyone looking for a part-time gig.
Amazon Fresh is Amazon's online grocery store, offering Prime members fresh produce, meat, seafood, dairy, and more. It's a convenient way to get your groceries delivered right to your door, and you can even schedule recurring orders to make life even easier.
Amazon Alexa is an intelligent personal assistant developed by Amazon. It is capable of voice interaction, music playback, making to-do lists, setting alarms, streaming podcasts, playing audiobooks, and providing weather, traffic, and other real-time information. Alexa can also control Amazon Video on Fire TV and other smart home devices.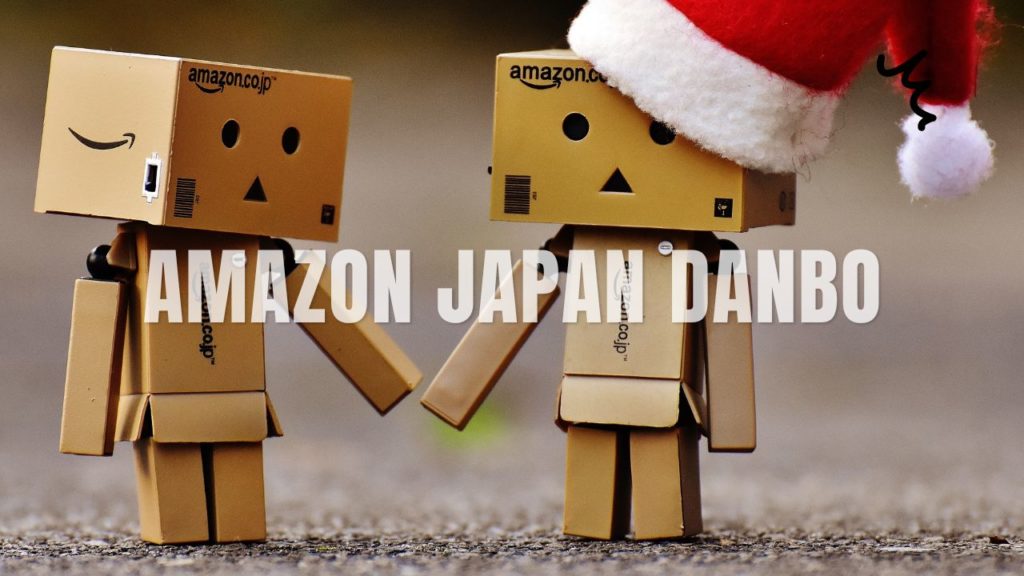 If you've ever shopped on Amazon Japan, you may have noticed their unofficial sentient shipping box mascot, Danbo. Danbo is a popular character in Japanese pop culture, and he's become the face of Amazon Japan's shipping operation. He's often seen in ads and promotions for the company, and he even has his own line of merchandise.
As one of the biggest companies in the world, it's no surprise that Amazon has a lot of fascinating facts and history behind it! From its humble beginnings as an online bookstore to its current status as a trillion-dollar company, Amazon has come a long way in a short amount of time. With their recent acquisition of Whole Foods, it seems like there's no limit to what this company can do!