Thinking about applying to Georgia Tech? Already accepted and just trying to get to know your future home a little better? Here are some interesting facts about Georgia Tech that will help you do just that!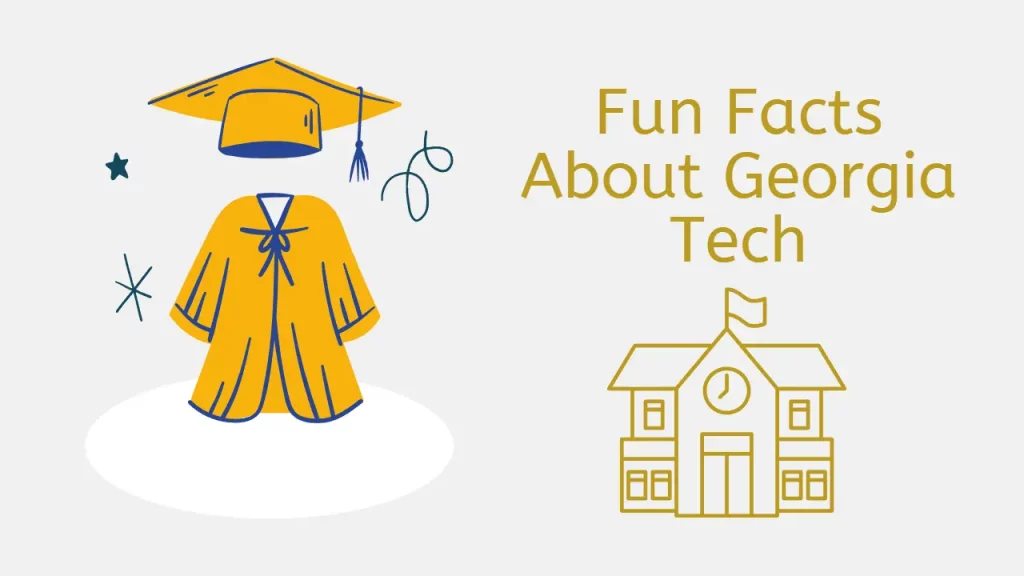 Georgia Tech was founded in 1885 as the Georgia School of Technology. It is one of the oldest public institutions of higher education in the US. The school was founded in response to the growing need for technical education in the South. At the time, the South was largely agrarian, and there was a need for workers with technical skills to help grow the region's economy. The school opened its doors in 1888 to 84 students, and it has grown significantly since then.
The Georgia Tech mascot, Buzz, is a stylized yellowjacket. He was named after Buzz Aldrin, an alumnus and the second person to walk on the moon. Buzz has been the official Georgia Tech mascot since 1980 and has been a popular figure at sporting events and other school functions ever since. He was named Buzz Bee.
The school fight song, "(I'm a) Ramblin' Wreck from Georgia Tech," was written in 1908 by Frank Roman, Michael A. Greenblatt, and Charles Ives. It is played after every football touchdown.
The school colors are tech gold and white.
In 1890, the inaugural class of two engineers graduated from the Georgia School of Technology. In order to determine who would have the distinction of receiving the first degree, they decided to flip a coin.
In 1948, the school's name was changed to the Georgia Institute of Technology to reflect a growing focus on advanced technological and scientific research.
The school's name was changed to the Georgia Institute of Technology in 1948 because it was focusing more on technology and science.
Georgia Tech students have found some pretty successful companies, including CNN, UPS, MailChimp, Home Depot, and Chick-fil-A.
Georgia Tech's first class of women students was admitted in 1952. The Institute had been all-male since its founding in 1885, but the Board of Regents voted to admit women after considering a report from a committee that found no reason to exclude them.
Georgia Tech is a well-known university, and its alumni include some pretty impressive people. For instance, Jimmy Carter, the 39th President of the United States, is a Georgia Tech alum. So is Susan Still Kilrain, an astronaut who has flown on three space shuttle missions. J. Paul Raines, the CEO of GameStop, is also a Georgia Tech graduate.
The steam whistle at Georgia Tech has been a longstanding tradition on campus, blowing five minutes before the hour to signal the end of classes on Mondays, Wednesdays, and Fridays. On Tuesdays and Thursdays, the schedule is different due to lab meetings and other events, but the whistle still blows to signal the end of the day.
Georgia Tech is a school with a lot of interesting history. For example, during the Civil War, the surrender of Atlanta took place at the school's current location.
Whether you're considering applying or you've already been accepted, hopefully, these facts have helped you feel more connected to Georgia Tech!