In a world where the best RPG games come from Japan, PlayStation Vita masterpieces make no exception either. It makes perfect sense to explore your portfolio a little and take a peek at the other side of the world, yet you risk leaving in disgust. Many Japanese games for PlayStation Vita are way above what you are playing. But unfortunately, they are not translated and adapted into English. Sure, you probably imagine that it is only a matter of time until they hit the West too. However, you should arm yourself with patience. So what kind of games should you expect these days? Or better said, what do most RPG gamers demand?
5 of the best PS Vita RPG Games
Phantasy Star Nova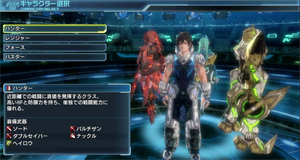 Phantasy Star Nova is somehow similar to Phantasy Star Online 2, yet most of the action is built around the single-player campaign. With all these, you can still enjoy multi-player campaigns with not more than three other friends. The action takes place on Planet Machia.
Without the possibility to upgrade or grow, players have to explore for survival. The planet is inhabited by Gigantes, which can be taken down by hitting their weakest points. Those who buy Phantasy Star Nova will get a few bonuses too. I see this game as one of the best Playstation Vita RPG games in 2015.
Digimon Story: Cyber Sleuth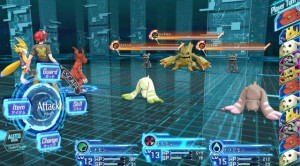 Digimon Story: Cyber Sleuth floats around two rival hacking groups – Daemons and Zaxon. The battle has no scruples and threatens to collapse the entire cyberspace. This is when you kick in. Digimon becomes your best friend, so you have to train and teach them specific techniques.
Without evolving them, you are less likely to get too far. Aside from farming goods, you can even produce equipment and items. Players who want to battle each other can do it in the Coliseum.
Ar No Surge Plus: Umareizuru Hoshi He Inoru Shi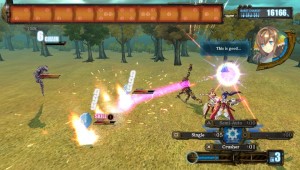 Ar No Surge Plus: Umareizuru Hoshi He Inoru Shi belongs to a larger series that has seriously skyrocketed the Japanese market. The RPG is highly expected in the West too, yet the fans might need to wait some more.
Those who have seen the video presentations and tutorials in Japanese might recognize some elements similar to Ar Tonelico. Bonus dance sequences and the battle system are more advanced in the new release though. It was revealed to be released this July in North America.
Chaos Rings III: Prequel Trilogy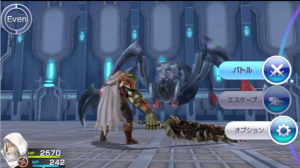 Developed by Media Vision, Chaos Rings III: Prequel Trilogy is the fourth game in the series. It is also the first version available on PlayStation Vita too. PS Vita fans will get all the games in the series in just one package, so take them one at a time if you are new.
Other than that, iOS and Android users will only receive the latest release. The game floats around a fantastic world's need to visit Marble Blue, yet each character has a unique story.
Tokyo Xanadu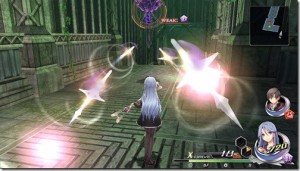 Those who have played Tokyo Xanadu on other gadgets than PlayStation Vita should expect similar gameplay, but with a few changes. Curious about what goes different? The developer has come up with a new character – Yuuki Shinomiya. The problematic character and enigmatic, yet extremely smart. Just like for other characters, it is up to you to determine the most powerful moves and when to use them.