Open world games are video games where players can explore a virtual world freely, without any restrictions. This type of game usually has a large map that players can traverse, and many activities to partake in, such as completing missions, gathering resources, or fighting enemies. Open world games are often compared to sandbox games, which offer a similar level of freedom but with more focused gameplay.
An interesting storyline and catchy objects make these games even more appealing. Listed ahead are a few such games for all those Android users out there to enjoy.
Top-Rated Open World and Sandbox Games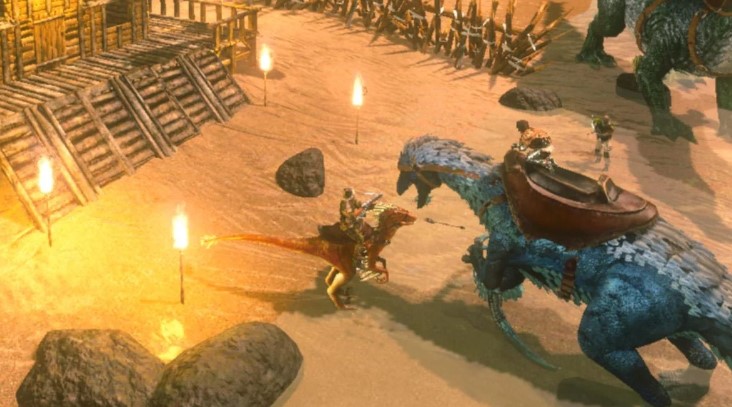 This one is an MMORPG game with a hint of the sandbox, as it offers the player to build their own world with crafting. You would be in the land of dinosaurs where your task is to survive from the ferocious beasts and other players in the game through hunting and gathering.
You can tame the dinosaurs and make them fight for you as your pets. The game requires a lot of storage as it has amazing graphics, which makes it an intensive game.
The game includes 80+ dinosaurs, which can be tamed, ridden, and bred by players. Additionally, players can build shelters, craft weapons and clothes, and survive in the wilderness either alone or with a group.
The 'Tribe' system in the game encourages cooperation among players by supporting dynamic parties. This allows players to work together to build large cities or take down enemy tribes.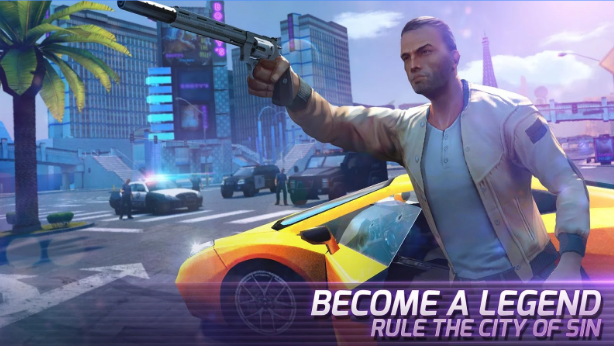 As the name suggests, this is about a gangster in Vegas who indulged in the mafia wars. Guns, bullets, bikes, cars, and air crafts with fascinating graphics make it way cooler than other games. 80 missions filled with action will make you spend hours after hours in the game.
It needs over 3 GB of storage because of the high-quality graphics used. The user is expected to have higher memory on Android phones or tablets to play. Initially free to download, but later on it requires some in-app purchases to use better weapons.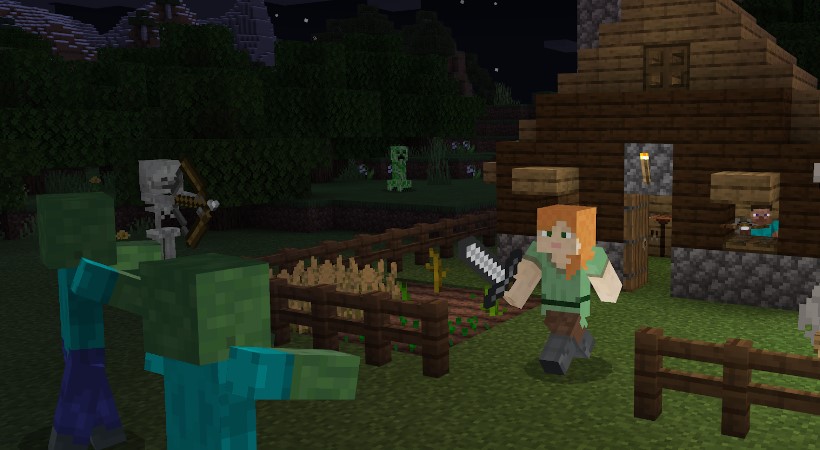 This one doesn't need any introduction as it is one of the most popular games ever made. If you haven't played this game yet, you are missing something big in your gaming life. The game is all about building things with blocks in a 3D procedurally generated world.
You can do whatever you want in the game as there are no rules or restrictions. You can build houses, castles, towers, or anything that comes to your mind. It's a paid game, but it's worth every penny.
Minecraft is a game that allows players to use their creativity to build structures and worlds. The game has two main modes – survival and creativity. In survival mode, players must gather resources and craft tools in order to survive in a hostile environment. Creative mode allows players to build without limitations and also provides access to a variety of resources.
Minecraft also offers multiplayer capabilities, allowing players to connect with others online. Realms is a private server function that allows up to 10 players to play together and is hosted by Minecraft.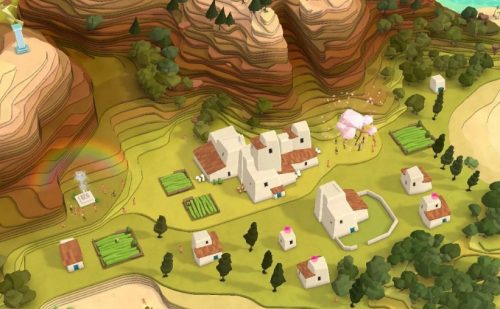 In Godus, you rule over a living and breathing world that is simple to play with and awe-inspiring to behold. It is as simple to play with as it is awe-inspiring to behold. Feel truly powerful in an epic award-winning simulation of the most delightful, charming, and tactile world you have ever held in your hands.
With your touch, you can physically shape, mold, and sculpt every inch of the landscape, making it unique to you. Your Followers will love and worship you, and you can watch them live, learn, and grow in a fully simulated world.
You can nurture the growth of a civilization as it rises from the dawn of the primitive age and advances throughout the ages of humanity. You can also cast miracles of both beauty and destruction: sculpt rivers and grow forests, or throw meteors and spread fires. There are a wealth of mysteries and surprises waiting to be found above and below the landscape.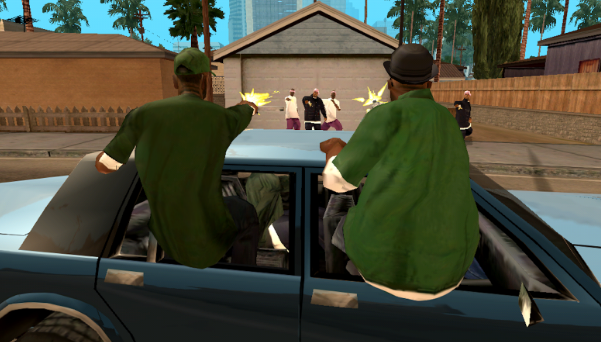 This is one of the most popular games in the GTA series and is set in the fictional state of San Andreas. This game is surely going to make you nostalgic reminding the most favorite desktop game, GTA Vice City. The user-controlled character here is Carl Johnson who drives cars, bikes, and tanks in the city.
The story revolves around street gangs, drug dealers, and other criminals. You can steal cars, bikes, or any other vehicle you like and can even drive trains and helicopters. Apart from driving in the city and following the main storyline, other side missions can surely keep you occupied for hours.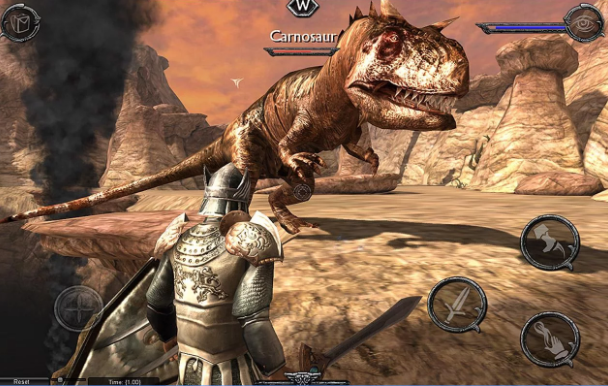 With an enormous 3D world to explore, Ravensword: Shadowlands is an RPG game that offers plenty of excitement and adventure. You'll have the opportunity to switch between the first and third-person perspectives on the fly, and you'll be amazed at the gorgeous scenery that surrounds you.
With ragdoll physics and an original soundtrack, this game provides a truly immersive experience. There are hundreds of items to collect and use, and combat is based on reflexes and precision. With various weapon types available, including bows, crossbows, hammers, swords, and axes, you'll be well-equipped to take on anything that comes your way.
Flying is also possible in this game, giving you even more freedom to explore the vast world around you. Whether you're looking for a challenge or simply looking to lose yourself in another world for a while, Ravensword: Shadowlands is sure to provide hours of fun.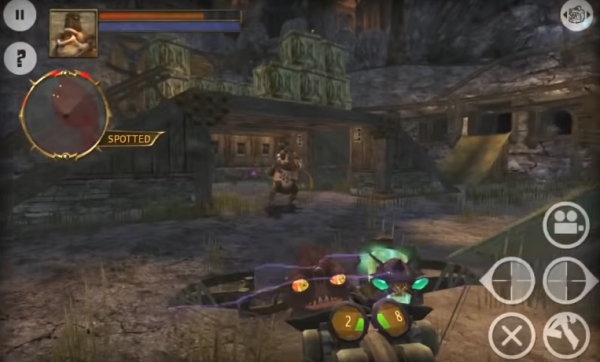 A power-packed action game with a quite absorbing storyline is what Oddworld offers. Your character is a hunter who has to collect 20,000 Moolah (game currency) for a life-saver surgery. The more criminals you capture or kill, the more you are rewarded.
Stranger's Wrath has been passionately upgraded for this all-new release. All exciting new controls make the most of the mobile format and improved visuals throughout. With fully configurable touch-screen controls, you can move & re-size individual buttons to suit your play style.
The scalable virtual joystick lets you fine-tune the sensitivity of movement. You can explore living towns, lush forests, and massive industrial facilities.
You can seamlessly transition between first-person shooter and third-person platformer gameplay, and scour your surroundings for live ammo. You'll need to work with a range of strategies to surprise, stun, lure, blast and bag devious outlaws, and meet incredibly odd, funny, and smack-talking townsfolk, enemies, and natives. You'll also have to fight dozens of varied bosses with outlandish arsenals and outrageous names.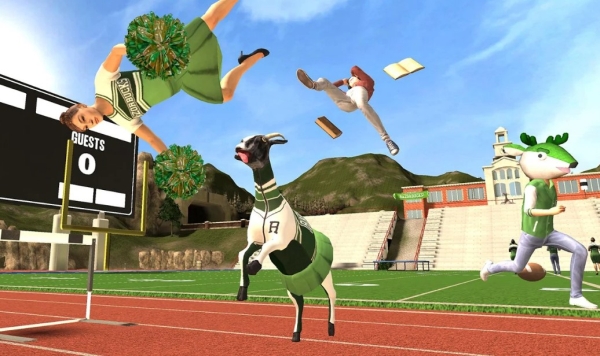 Entirely different from other games, here you are a goat with very destructive goals to achieve. More the damage you cause to the surroundings, the more points you get. It has an intentionally buggy design to make the outcomes unpredictable.
This game is completely pointless, and the developer even suggests that you should probably spend your money on something more useful. However, it does have some key features that may be appealing to you. For example, you can get points for wrecking stuff – brag to your friends that you're the alpha goat!
In addition, there are millions of bugs in the game which can lead to some hilarious moments. So if you're looking for a game that is full of bugs and allows you to be a goat, then Goat Simulator may be the game for you!