Your laptop is one of the most important tools in your life. It helps you stay connected to the world, stay organized, and be productive. But even the best laptops can be improved with the right accessories. From cases and covers that protect your device to external keyboards and mice that enhance your productivity, there are a variety of accessories that can make your laptop even better. And with so many options available, you're sure to find the perfect accessory for your needs. So don't wait any longer, find the perfect accessory for your laptop today.
Different Types of Laptop Accessories
Wireless mouse
A touchpad on a laptop is great for browsing the web, etc. But, it is complicated to use when working with numbers, playing games, and similar tasks. That's where a wireless mouse comes in handy.
With a wireless mouse, you can have much more control over your cursor, making it much easier to perform complex tasks on your computer. Plus, a wireless mouse is a much more portable than a touchpad, so you can take it with you wherever you go.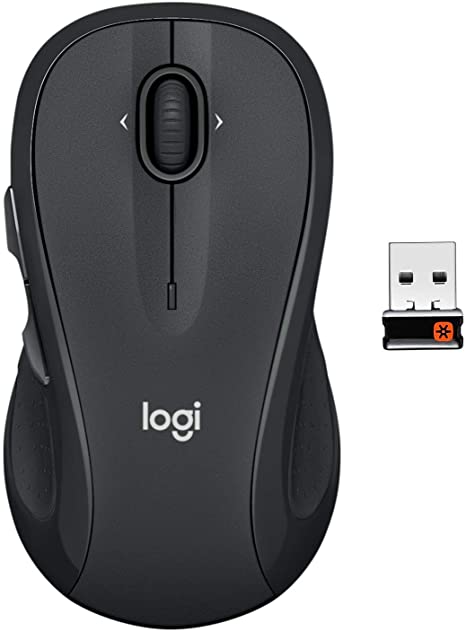 Laptop bag
A laptop bag is an important investment for anyone who owns a laptop. A laptop bag can keep your laptop protected and also help you carry a mouse, pads, headphones, and cables with you. They come in all sizes and shapes, so finding the one you need is a simple and easy task.
Whether you're looking for something sleek and professional or functional and durable, there's sure to be a laptop bag that's right for you. Plus, with so many stylish options available, you can even find a bag that expresses your sense of style.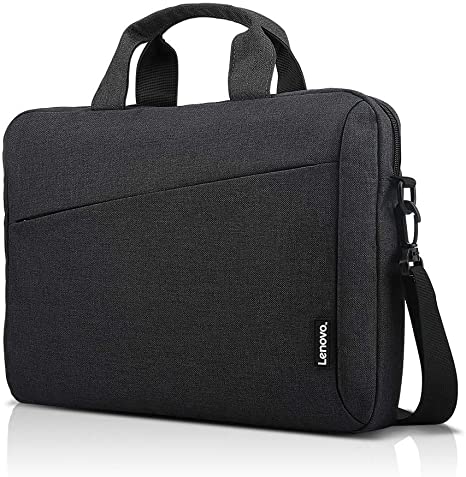 Headphones
Listening to music or playing games with headphones is much better than using built-in speakers. You will have the impression you are alone regardless of where you are actually. And they can help avoid disturbing others nearby.
Headphones also cancel out ambient noise, so you can focus on what you're doing without being distracted. Some models even come with a microphone, so you can use them for voice calls as well.
With headphones, you can create your little world, shutting out the rest of the world around you. Whether you're on a crowded bus or in a noisy office, headphones allow you to escape to a place where you can relax and be alone. And with today's headphones, you can get incredible sound quality that makes listening even more enjoyable.
External HDD
A must-have accessory if you work with a large amount of data. You can store it easily and backup your job within minutes. It is also a great option when it comes to sharing content and media.
External hard drives provide a lot of benefits over internal hard drives. For starters, they have much more storage space than internal hard drives, so you can store more data on them. They're also much faster than internal hard drives, so you can access your data quickly and easily.
External hard drives are also more durable than internal hard drives, which means they're less likely to break or become corrupted. And if they do break, they're easier to replace than internal hard drives.
External hard drives are USB-based, which means they can be used with any computer or device that has a USB port. External hard drives come in a variety of sizes and prices, so you can find one that fits your needs.
Security gadget
A laptop security gadget is a small device that helps keep your laptop safe and sound from thieves. It typically has cables and a fixed device, which helps secure your laptop in place. This is a great option for anyone who travels frequently or works in a high-risk environment.
It can:
Protect your laptop from accidental damage.
Keep your data safe and secure.
Easily transport your laptop with peace of mind.
USB drive
As anyone who has ever lost important data knows, it is essential to have a reliable backup plan. While there are many ways to back up data, one of the simplest and most effective is to use a USB drive. You can easily share almost any content or media, save your data, and keep it with you in your back pocket all the time. There are USBs with 1TB capacity, which is massive.
USB drives offer several advantages over other storage methods, making them an ideal choice for backing up data. First, they are small and portable, meaning they can be easily stored and transported. Second, they are relatively inexpensive, making them a cost-effective option for backing up large amounts of data.
Finally, USB drives are compatible with a wide range of devices, making it easy to access your backed-up data no matter where you are.
Cooling pad
If you are playing games or editing videos, you will need a cooling pad. It decreases the laptop temperature significantly. The keyboard won't be super-hot, and a laptop will work better.
They are designed to lower the temperature of your laptop by a significant margin, and also help improve performance by keeping the keyboard cool to the touch. Cooling pads can also help extend the lifespan of your laptop by preventing overheating.
Cleaning tools
Many people forget the importance of maintaining their laptops. Just like any other electronics, laptops need to be cleaned on a regular basis to keep them running smoothly. One often overlooked area of laptop maintenance is the keyboard.
Dust and debris can build up in the keyboard over time, causing the keys to become sticky or even stop working altogether. We are referring to small bushes or even small vacuum cleaners that can help you maintain the state of your laptop and especially the keyboard. The keyboard can collect dust and debris and fail when maintenance is forgotten!
Regular cleaning will also extend the lifespan of your laptop overall. So don't forget to give your laptop some love and attention every once in a while – it will be appreciated!
Power bank
A laptop power bank is a small, portable battery that can be used to recharge a laptop's battery. They are relatively inexpensive and can extend the amount of time a laptop can be used without being plugged into an outlet.
An average laptop can last 4-5 hours with a single charge of its battery. A power bank can prolong that time frame by up to 10 hours. They are cheap, and they can save your work or playing a game when you are far away from an outlet.
A power bank can also be useful for other electronic devices, such as phones or tablets. When choosing a power bank, it is important to consider the size of the device, the capacity of the battery, and the type of available ports. Some power banks also come with built-in solar panels, which can be used to recharge the battery while you are on the go.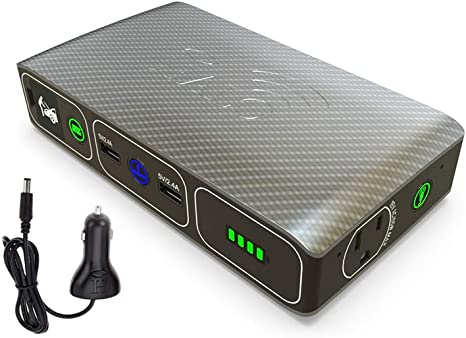 Laptop stand
If you're planning on using your laptop for work or gaming while traveling, a laptop stand is an excellent accessory to consider. A good laptop stand will hold your laptop in place and provide a surface for a computer mouse – making it much easier to use your laptop on the go.
In addition, a laptop stand can help to improve airflow around your device, preventing it from overheating. While there are many different styles of laptop stands available, choosing one that is lightweight and portable will make it easier to take with you on the go.