Although actual game controllers exist for Android devices, not all games will support this kind of functionality, especially ones that have game mechanics that rely on a touch interface. Several dozens of games could be listed that support either the MOGA controller (a wireless Bluetooth controller) or the DualShock (though adapters and/or special software), but of course not all of them are fun to play. Instead, the list that follows shows games that not only support controllers but are also rated highly by critics and/or gamers.
Top-Rated Games for Android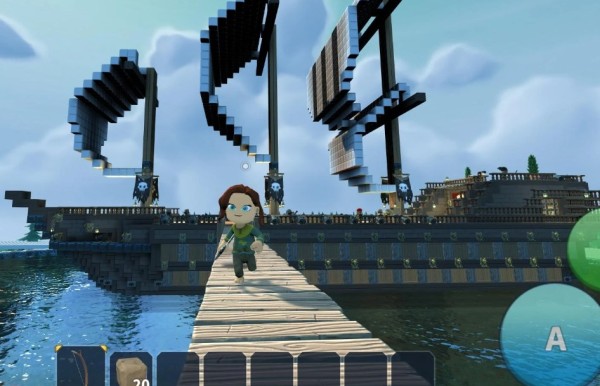 Portal Knights is an adventure game that launched in late 2017. The game has mechanics that make it a good action-adventure game. You can fight bosses and progress through levels like you would in an RPG. There is also a crafting system so you can make things, and random events will happen. Plus, the game supports controllers.
Some of its key features include different RPG character classes including warrior, ranger, and mage, tactical action combat, and epic boss battles. You can also travel between randomly generated 3D sandbox worlds, meet the colorful inhabitants of the land, complete their quests, and recruit them to your home.
There is also a creative mode where you can build AMAZING structures quickly and easily. In addition, you can mine and gather resources from across the lands to craft your arsenal and supplies. You can also build your home with dozens of materials and furnishings. Portal Knights support up to 4 players for local multiplayer on the same WiFi.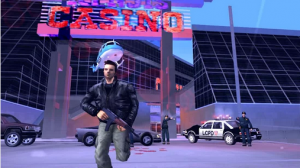 As phones have become more and more powerful, Rockstar Games have looked into porting their popular Grand Theft Auto franchise onto these mobile devices. GTA III was the first one they released, impressing everyone with the fact that they can now run the full GTA in the palm of their hands.
Given that GTA III was originally a console game, a controller is probably the best thing to use for this game, especially if it has analog sticks. It'll feel like you're playing it on your PS2 all over again!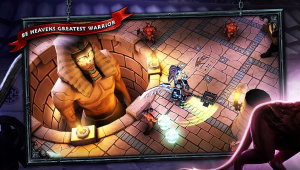 In the world of Soul Craft, players have discovered how to become immortal. As a result, angels and demons are locked in an eternal battle for supremacy. The game's beautiful backgrounds and inviting gameplay mechanics make it one of the best games that support controllers.
With controller support, players can better navigate the options available in the game. As a result, Soul Craft is one of the best games that support controllers. Thanks to its controller support, Soul Craft is a must-play for any fan of RPGs.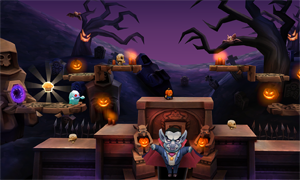 Muffin King is a simple, yet addictive game that can be enjoyed by players of all ages. The objective of the game is to help the eponymous Muffin King collect as many muffins as possible while avoiding various obstacles such as pigs, monsters, and ghosts.
The game world is colorful and filled with interesting characters, which helps to keep players engaged. In addition, the controls are easy to learn and use, making the game accessible to a wide range of players.
Whether you're using a MOGA Pocket or MOGA Pro controller, or even a Bluetooth keyboard or controller, you'll be able to enjoy everything that Muffin King has to offer.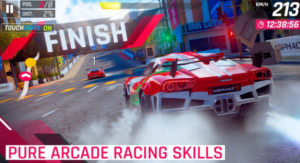 Asphalt 9: Legends is one of the best racing games on mobile. It features console-quality graphics and gameplay, and you can race against players from around the world. The game also supports controllers, so you can use a gamepad for a more traditional gaming experience.
There are over 150 of the world's A-brand high-speed motor machines to collect, and each one has customizable aesthetics. You can pick your car, customize its body paint, rims, and wheels or apply different-looking body parts.
The game also has auto and manual racing controls, so you can level up your skills and race through the streets like a pro with precise manual controls. Or, if you prefer to cruise, TouchDrive™ is a driving control system that streamlines car steering to let you focus on decisions and timing.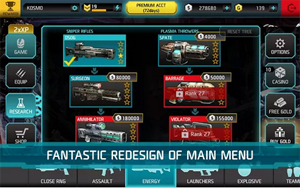 First-person shooters are a dime a dozen these days, so it can be tough to find one that really stands out from the crowd. However, ShadowGun is a game that deserves attention. With a comprehensive plot and beautiful graphics, ShadowGun offers over 6 hours of intense gameplay.
Plus, the addition of controller support makes it a must-have for shooter enthusiasts. In ShadowGun, you play as John Slade, a bounty hunter who is tasked with taking down a rogue agent. The game takes place in the year 2350 and features a variety of environments, from lush forests to barren deserts.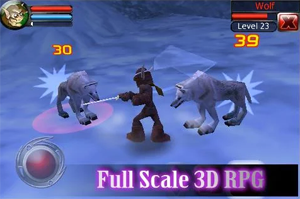 Crusade of Destiny is an Android game that emphasizes an expansive gaming world and skill system. With controller support, it allows for a more fleshed-out RPG experience. Made for Android, the game includes controller support to make combat and exploration within the game easier.
The game's world is unique and elaborate, with a variety of different areas to explore. The skill system is also deep, allowing you to customize your character to fit your playstyle. Whether you're looking for a challenging RPG experience or just want to explore a new world, Crusade of Destiny is worth checking out.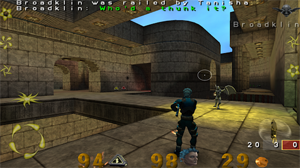 Doom was a trailblazer in the gaming industry. It popularized 3D graphics and ushered in a new era of first-person shooters. Its simple yet effective gameplay mechanics were easy to pick up and its multiplayer mode was immensely popular.
Open Arena is a modern take on the Doom formula. It features native controller support, making it easy to set up and play. The game also features a complex set of checks and balances that keep the game fair and balanced.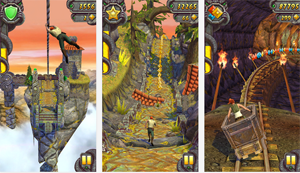 Imangi Studios really made a name for themselves when they first released Temple Run for iOS devices. Later, an Android version was released. While the game had been primarily designed for touch controls, its very basic movements mean that it's also quite suited for controllers as well.
As you run through the maze-like levels, you have to turn, jump, and slide around obstacles in order to run for as long as possible. Usually, this is done with swipes on the touchscreen, but a controller can make this a lot easier since there are only about three buttons to worry about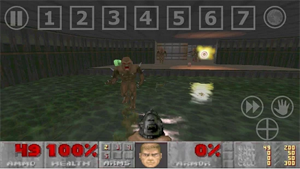 Pretty much everyone knows what Doom is. Back in 1993, id Software had struck gold when they unleashed it upon the masses. Since then, it has been ported to numerous platforms, Android being one of them.
Doom GLES is an unofficial port by Kokak that while containing the 3D first-person gameplay that made Doom revolutionary at the time, spices things up by adding shinier graphics, enhanced lighting effects, high resolutions, and 3D objects instead of sprites.
Given Doom's simple run-and-gun gameplay, controllers are suited quite well to it. With analog sticks, it's even better. Doom GLES in particular supports pretty much all manners of external controllers.