Although actual game controllers exist for Android devices, not all games will support this kind of functionality, especially ones that have game mechanics that rely on a touch interface. There are literally several dozens of games that could be listed that support either the MOGA controller (a wireless Bluetooth controller) or the DualShock (though adapters and/or special software), but of course not all of them are fun to play. Instead, the list that follows shows games that not only support controllers, but are also rated highly by critics and/or gamers.

Download these Android games that support controller for better experience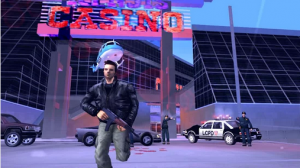 As phones have become more and more powerful, Rockstar Games have looked into porting their popular Grand Theft Auto franchise onto these mobile devices. GTA III was the first one they released, impressing everyone with the fact that they can now run the full GTA in the palm of their hands.
Given that GTA III was originally a console game, a controller is probably the best thing to use for this game, especially if it has analog sticks. It'll feel like you're playing it on your PS2 all over again!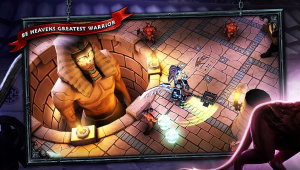 Soul Craft is a free to play RPG for the android. In this game, people have figured out how to become immortal, leading to a titanic fight between angels and demons. Consisting of beautiful backgrounds and inviting game play mechanics, Soul Craft allows for controller support to better navigate the options available in the game. As a result, it is one of the best games that support controller.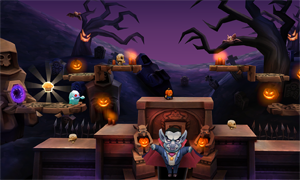 Muffin King is a simple and colorful game that supports both MOGA Pocket and MOGA Pro controllers. In addition, Muffin King works with any Bluetooth keyboard or controller. All of these devices will help you navigate an interesting world of pigs, monsters and ghosts.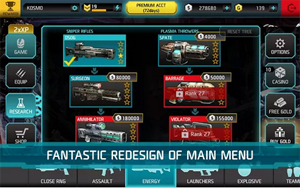 If first person shooters are more your thing, then look no further then ShadowGun. Shadowgun takes place in the year 2350, and includes over 6 hours of intense gameplay. Along with a comprehensive plot and beautiful graphics, the addition of controller support makes ShadowGun a most have for shooter enthusiasts.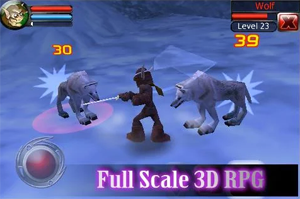 Crusade of Destiny is also one of those Android games that support controller. For a more fleshed out RPG experience, Crusade of Destiny is the game of choice. With emphasis on an expansive gaming world and skill system, crusade of destiny works to create an elaborate and unique world in which you can explore. Made for the Android, it also includes controller support making combat and exploration within the game easier.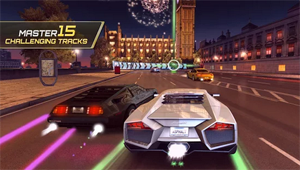 Not all games are about going on legendary journeys. Sometimes, it is all about the heat of the moment, and the intensity that can come from speeding at a hundred miles an hour. Asphalt 7: Heat answers that need with great graphics, interesting challenges, and most importantly, external controller support.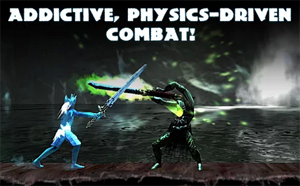 A unique look at fighting games that combines combat with a pulpy sci-fi narrative, God of Blades has made a name for itself, impart because it supports external controllers.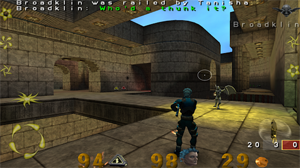 A throwback to the gaming experiences of Doom, open arena is a simple yet stunning combat game. Along with a complex set of checks and balances in game, Open Arena has native controller support, making it a breeze to set up and a fun game to play.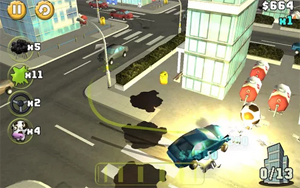 Some games are just meant to be silly. Demolition Inc is a prime example of this along with an example of how the model of gameplay can work. In addition, it is yet another game that supports external controllers.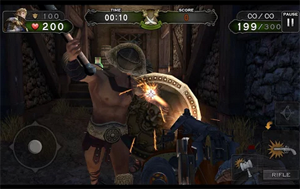 Another in a long line of awesome rpg and fps games, Renaissance Blood combines an interesting plot with gamepad support.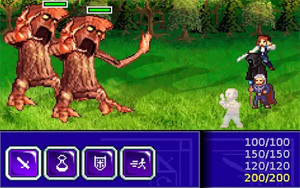 Monster RPG 2 combines well loved RPG elements with exploration across multiple continents across a world. It is among the best J-RPG games.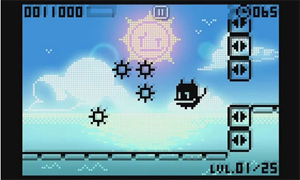 Modern games that make use of a pixelated retro style are becoming increasingly common. With Pix'n Love Rush by BULKYPIX.AMA, they're taking it to its logical conclusion by having graphics that are inspired more by basic monochrome LCDs from eras past. It's also a fun jump and run game that you can play in short bursts (or longer if you like).
Since it's a platform-style game, controllers are very well suited for it. Analog movement and touch interfaces are not required in this game, making it ideal for these kinds of devices.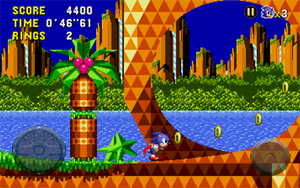 SEGA has always been known for their consistently high-quality games enjoyed by millions of people. By far their most popular franchise is Sonic the Hedgehog, unique for its combination of extremely fast gameplay with extremely simple controls. Sonic CD, ported over from the SEGA CD, is no exception. The only controls you have to worry about are run, and jump. Simple!
This also makes it perfectly suited to dedicated game controllers. Sonic CD (and most other 2D Sonic games for that matter) have never relied on analog movement or complicated attacks; instead, it's on fast reflexes in a lot of cases. And with a controller, you'd probably end up playing a lot better compared to an ordinary touchscreen.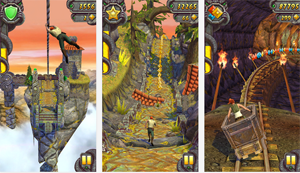 Imangi Studios has really made a name for themselves when they first released Temple Run for iOS devices. Later, an Android version was released. While the game had been primarily designed for touch controls, its very basic movements mean that it's also quite suited for controllers as well.
As you run through the maze-like levels, you have to turn, jump, and slide around obstacles in order to run for as long as possible. Usually this is done with swipes on the touchscreen, but a controller can make this a lot easier since there are only about three buttons to worry about.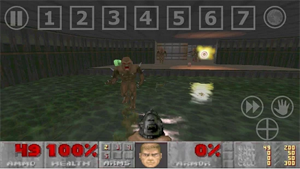 Pretty much everyone knows what Doom is. Back in 1993, id Software had really struck gold when they unleashed it upon the masses. Since then, it has been ported to numerous platforms, Android being one of them. Doom GLES is an unofficial port by Kokak that, while containing the 3D first-person gameplay that made Doom revolutionary at the time, spices things up by adding shinier graphics, enhanced lighting effects, high resolutions, and 3D objects instead of sprites.
Given Doom's simple run-and-gun gameplay, controllers are suited quite well to it. With analog sticks, it's even better. Doom GLES in particular supports pretty much all manners of external controllers.