Laptop touchpads are often used as a way to move the cursor around on the screen when you're working. They can also be used to perform other tasks, such as scrolling or zooming in and out. Some touchpads also include buttons that can be used to do things like launch programs or open web pages.
One common issue that some users face with laptop touchpads is accidentally hitting the touchpad while they are typing, which can cause the cursor to move and mess up what they are trying to enter. This can be frustrating, especially if it happens often.
If you're like most people, you use your laptop's touchpad to move the cursor around when you're working. But what if you're using a mouse and don't want to accidentally move the cursor with your hand on the touchpad? You can disable the touchpad while a mouse is connected in Windows 11 by doing the following:
Open the Start menu button and click on Settings by right-clicking it. The Settings app may also be accessed by pressing the Windows + I keys on your keyboard.
Select the Bluetooth & devices menu item in the left column.
Scroll down and select Touchpad.
To see all options, click on Touchpad.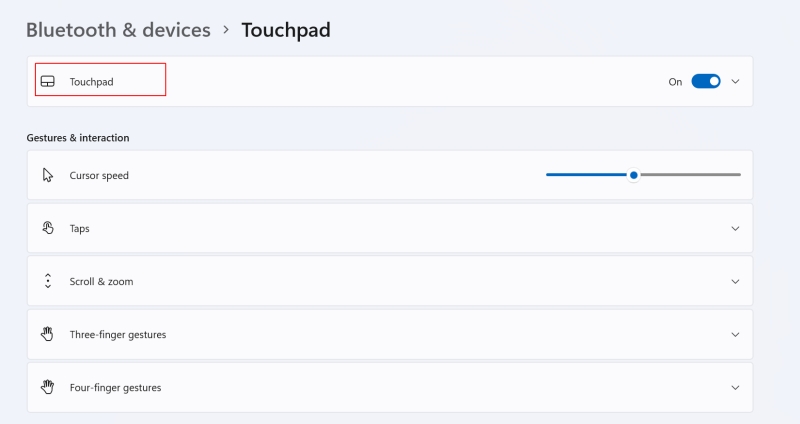 Left the Leave touchpad on when a mouse is connected option unchecked.

That's all there is to it! When you connect a mouse to your laptop, Windows 11 will automatically turn off the touchpad and let you use the mouse exclusively. If you want to use the touchpad again, just disconnect the mouse and it will re-enable itself.