John Sonmez, a multi-millionaire software developer, stated that being a programmer is what has gotten him to live the kind of lifestyle that he wanted. Of course, to succeed in life and reach your goals, you first have to focus on your studies because that 6-digit paying career you're eyeing will require high grades to achieve. Your grades will depend on how well you've done your exams, projects, and obviously, your assignments.
Fortunately for you, we've scoured the internet in search of the best websites that will help you with your programming homework so you don't have to!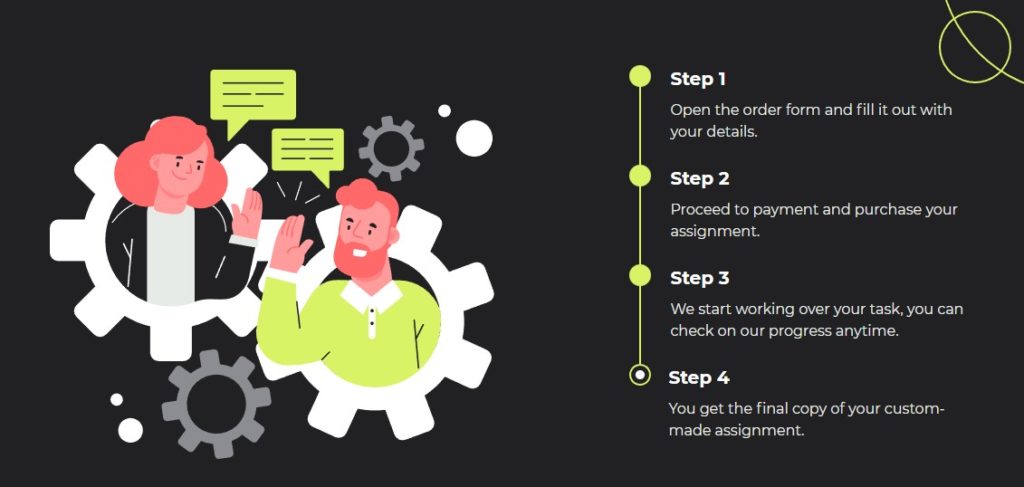 This service provides coding homework assistance all year round and helps students improve their skills quickly. Their team consists of experts with tons of useful experience in the field of programming.
The disciplines covered by the agency include web programming, desktop application development, data analysis and reports, 3D CAD modeling, mobile application development and many others.
CodingZap is designed with a mindset to provide Programming and Coding Help Services to students, independent professionals across the globe at quite affordable prices.
They offer a broad range of Programming Help services. From beginner level courses C, C++ to complex courses like Java, Python, Machine Learning, Matlab, Web Development and what not.
CodingZap guarantees the best deliverables including plagiarism free code along with well instructed and commented code which helps you achieve good results in your coursework. Hire the best coders online and get help now!
Programming Assignment Help is a site that provides help on assignments and online tutoring for both students and professionals all over the world. This site offers reasonable prices for its services with a team of support that is available 24/7.
Services include help with homework, online classes, and professional development. The company has a money-back guarantee if you are not satisfied with their services. You can also get help with your programming assignments by submitting your homework to their Facebook page.
This is a site that promises to help users finish their work quickly and efficiently. With a team of experts at your disposal, you can watch and suggest changes as they work on your project.
You can also choose who you want for your task from the site's list of pros in the "Our Experts" option. This makes it easy to find someone who is qualified and experienced to work on your specific project.
If you're looking for help with programming languages like Java, Python, or C++, Geek Programming is a great resource. They offer assistance with a variety of languages, and also have informational articles and tutorials that you can access for added knowledge.
Their website is easy to navigate, so you can quickly find the information you need. And if you have any questions, their customer service team is always happy to help.
Calltutors guarantee to give you better grades with their affordable high-quality services. Calltutors has you covered, with affordable high-quality services that can give you better grades.
Their plagiarism-free codes, free outline, and index, and multiple revisions for last-minute changes are just what you need to get the job done right.
JavaAssignmentHelp is a popular online tutoring and homework help service for students studying computer science. The company operates with a team of qualified experts and teachers that ensure 100% satisfaction for students around the globe.
They offer help on homework, projects, and online tutoring for all computer science-related courses. In addition to providing excellent quality services, the company also offers 24/7 customer support to address any questions or concerns that students may have.
You can ask for professional help to assist you with your school-works with My Coding Pal! This website claims that they can do anything from simple to complex coding. They also run a blog related to computer sciences.
Instant Edu Help will not just work within your deadline, but also leave enough time for you to go through your assignments. They will also respect your privacy and guarantee complete confidentiality. You won't have to worry about plagiarism with their originally written codes.
With CodeAvail's trained professionals, you can now rest easy as they will take care of your work for you. CodeAvail is an online programming help service that offers assistance on HTML, database, algorithm, and other computer science-related assignments.
This site was founded by a CS Engineer who works in the field of programming for over 30 years now. His experience alone shows Programming Assignment Experts can do your work proficiently. He and his team can be of help in C/C++, Python, Java, Assembly Language, and other assignments related to programming.
Assignment Overflow is one of the best website for the assignments. You can search for your programming problems. You will get the solution definitely. They are helping students for a very long time with the help of the world's most experienced and expert programmers. We have the best assignment solver online. They are very dedicated and serious in their work. Quality and professional programming services are just one click away with Assignment Overflow!
They can cater to assignments about codes, data types, solutions for assignments, web development, and also help you with programming languages like Java, Javascript, Perl, and many more!