A gadget is a small, often portable device that has a specific function or purpose. Gadgets are typically electronic in nature and can include items such as smartphones, tablets, digital cameras, and wearable technology. They are often consumer electronics products and can be used for a variety of purposes, such as communication, entertainment, or productivity.
There are many gadgets available in the market that offer a variety of features. These gadgets serve different purposes and have different functionalities. The following websites provide useful information on the latest gadget trends, reviews, comparisons, and more.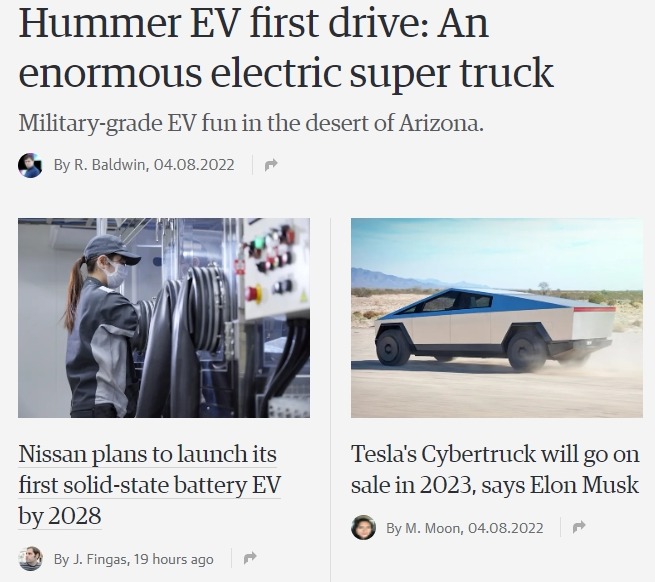 The Engadget website provides a platform for all your hardware and gadget needs, from information about the latest releases to video games. They also post trusted reviews on products that are coming out this month so you can stay up-to-date with what's best in the market!
This website is a great resource for gadget enthusiasts. Engadget covers the latest gadgets, rumors, and news. The site also provides in-depth reviews of new products.
Gizmodo is another popular blog that covers all things gadgets. In addition to product reviews and news, the site also has a section devoted to deals and discounts on gadgets.
Worth noting about this particular brand, like many others in similar fields (such as computer hardware or software), they have a progressive edge to them – meaning anyone can visit Gizzmo without being judged!
CNET is a trusted source for technology news and reviews. The site covers a wide range of topics, including gadgets, and provides both editorial content and user-generated reviews.
It offers unbiased reviews, guides to help you navigate the latest products on offer from both industry giants as well small startups alike with instructional videos that demonstrate how they work in practice if it's your first time using them or giving advice about what equipment would best suit an individual needs whether at home office work remotely, etc…
Tech Radar provides all sorts of reviews on new products in order to help people make informed buying decisions. The site includes product reviews and buying guides for a wide range of gadgets, including phones, laptops, cameras, and more.
PCMag is a comprehensive resource for tech news, product reviews, tips, and more. The site's gadget section provides detailed reviews of the latest devices, as well as buying guides and tips.
Gadgets To Use is the place to be for all the latest happenings in the tech world. From Indian market news and updates to global technology developments, they've got you covered. With a team of dedicated reporters stationed across India, they make sure that you get all the information at lightning speed!
Gonoise is an Indian company that sells smart wearables and wireless headphones. The company was founded by Amit & Gaurav, who saw the smartphone revolution and realized that with a phone at the center of most people's lives, smartphone accessories would be the next big thing in India.
Noise diversified into smart wearables and wireless headphones to provide its customers with the best possible experience.
Do you like to stay ahead of the curve when it comes to the latest gadgets and technology? Well, Chinavasion is the place for you! They are always on the lookout for the newest and coolest gadgets from China, so that you can be the first of your friends to have the latest and greatest technology.
They believe that technology should be affordable and accessible to everyone, so we offer top-quality electronics at wholesale prices. Whether you're looking for a new smartphone, a powerful drone, or the latest VR headset, we've got you covered.
They also have a team of tech experts who write useful guides and articles on all things tech-related.
Geeky Gadgets is another website for all your geeky gear needs! Featuring the latest in cool gadgets, geeky fashion, and funky designs, they've got you covered on everything tech! Whether you're looking for the newest must-have gadget or just want to keep up with the latest technology news, Geeky Gadgets has you covered.
The Gadget Flow is a website that helps you stay up-to-date on the latest gadgets and technology. The site curates a list of the best new gadgets and products on the market, so you can be sure you're always up-to-date on the latest and greatest technology.
They also have a team of experts who provide buying guides and reviews to help you make informed decisions about the products you're interested in.