Did you know that your Windows 11 has a feature that can help you save battery power? It's called auto-brightness, or adaptive brightness. Windows 11 has a new feature that automatically adjusts the brightness of your screen based on the light in your environment.
Here's how it works: your device has a light sensor that measures the ambient light level. Based on the reading, the device will automatically adjust the screen brightness. In other words, if you're in a dimly lit room, the screen will be dimmer than if you're in a well-lit room. This can help to extend your battery life because the brighter the screen, the more power it uses.
While this is a great idea in theory, in practice it can often be quite not useful for laptops. Here's how to turn it off.
Open the Settings app by right-clicking the Start menu button or pressing Windows + I.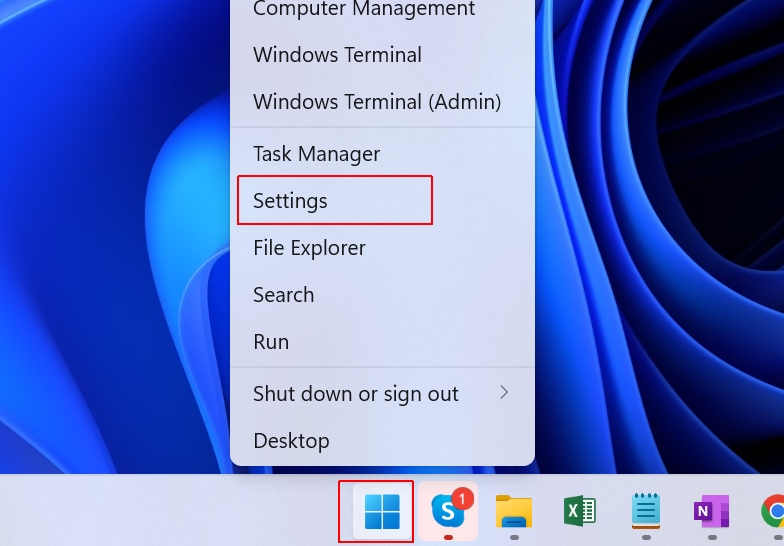 Open Display under the Settings app.
Under the Brightness & color section, tap the drop-down icon next to the brightness slider to show more options for brightness.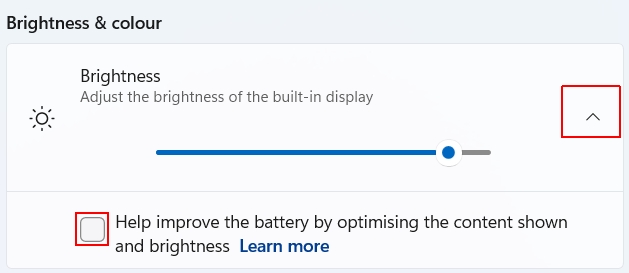 Uncheck the Help improve the battery by optimizing the content shown and brightness option and Change brightness automatically when lighting changes option.
The 2nd option might no appear on some computers.