RPGs were also one of the first genres to hit it off on Android and in it, JRPGs (Japanese role playing games) have gathered one of the most loyal followings of any gaming genre in smartphone gaming. People have collectively spent millions of hours dwelling in the strange yet mesmerizing universe of these games, which allow dozens of ways to interact including crafting characters, multiplayer interactions, and a lot more. Here are 20 best Android JPRG games.
Final Fantasy belongs to a franchise that needs no introduction. It was released in 2000 initially for consoles and PCs. Later, it was ported to smartphones and tablets. Many features have been added in its Android version like game boosters and character modeling, which make playing on a smartphone more enjoyable.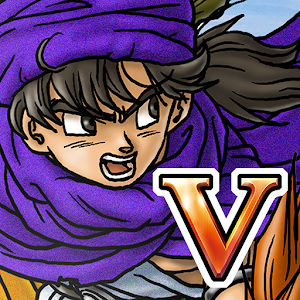 Square Enix has produced many enjoyable gaming titles, and Dragon Quest has become its crowning achievement in the field of mobile JRPG. Not only are players given unique choices to become allies with monsters, but additional human players can also join the game for a multiplayer experience. Numerous battles and treasure hunts can keep players occupied for long and if that doesn't seem enough, slot machines provide relief when adventuring becomes tiresome.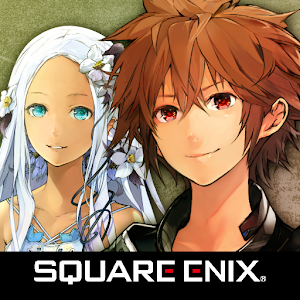 Another classic from Square Enix, Chaos Rings III is a sequel to Chaos Rings Omega and Chaos Rings II. The game is further refined compared to its predecessors and includes an even richer gameplay, which includes unexplored lands, hidden treasures, and monsters. More than one million downloads have been recorded, making it one of the best RPG series till now. The game boasts a very interactive story and a great soundtrack.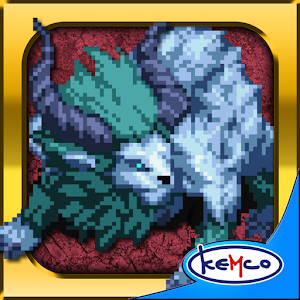 Developed by Kemco and released for Android, this game tells the story of a monster tamer named Zara. He meets a little girl, Pendulum, and together they share many adventures that include beast whopping, gene splicing, and monster tuning. This game has many monsters (over 170) and players can forge online alliances with global players through the multiplayer mode. You can domesticate, combine, and even create new monsters for more fun.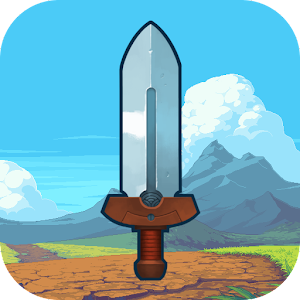 Evoland allows you the freedom to relive the history of action-adventure video games. It makes you discover the evolution of old-school 2D adventures as well as 3D battles fought throughout the game. Filled with a lot of humor and gestures from classic adventure games, the game helps you experience the developing phase of RPG gaming.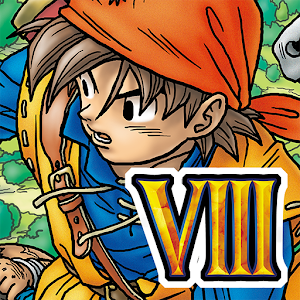 Dragon Quest VIII is the first in the series of games that offer one of the most memorable playing experiences. It mesmerizes the player to keep indulging in the fantasy world of Dragon Quest. The gameplay itself spans into many hours, featuring numerous playable content and amazing 3D graphics that would please gamers of all ages and tastes. This game tells the story of a bandit named Yangus who, along with his companions, goes on an epic journey.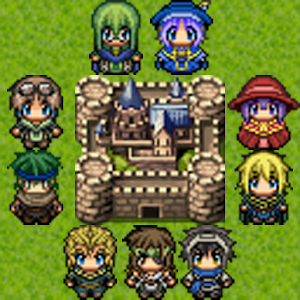 In this particular RPG, players are tasked with strengthening the country by repelling monsters. It is a turn system game which heavily focuses on strategy simulation. Graphics are in an 8-bit format and helps give players a nostalgic feeling that is associated with old RPG style games.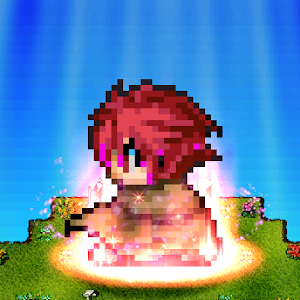 The game advances firmly and consists of over a hundred levels. It challenges its players to reach the maximum levels in just a limited number of battles. Inflation RPG is a game where the goal is to raise your levels.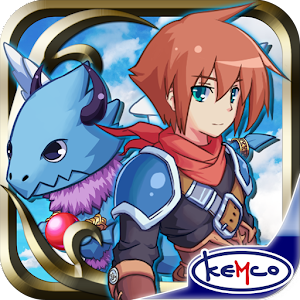 Bonds of the Skies is a story about a character Eil who is celebrating his coming-of-age ceremony when demons attack his town. Eil joins the Air God Nogard to help protect his people. The game involves many quests. Players can also buy items to get through the quests easily.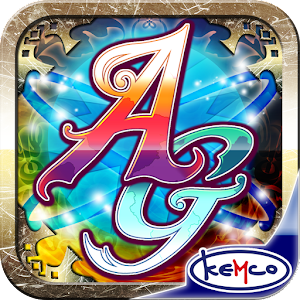 This fictional RPG is based on a knight in the Ghalzabine Army, named Corone, and an Archleign's society member, Fray. These two characters must work together to weather the boding storm that looms over their countries. This game boasts a full-fledged RPG experience and 3D gameplay and a rich, multifaceted story is one of the key highlights of this RPG.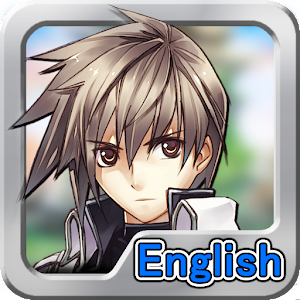 Ported from the PS3 and Xbox 360, this game features hundreds of hours of gameplay and is captivating for a very broad experience. Not only does it have outstanding soundtracks, but it also has a resolution that gives a very accurate gameplay.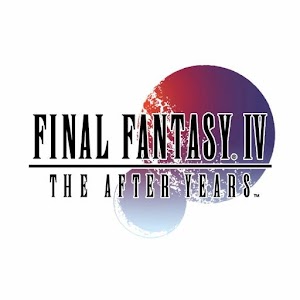 FINAL FANTASY IV: THE AFTER YEARS can now be played on Android with 100% 3D remake. Players can enjoy the epic sequel that unfolds nearly two decades after the events of FINAL FANTASY IV with stunning graphic. Classic characters make their return alongside several new heroes, such as Ceodore, son of Cecil and Rosa.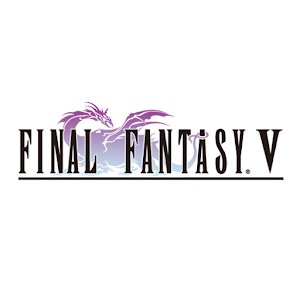 First debuted in 1992, Final Fantasy V allows players even more freedom in upgrading their characters with abilities and weapons than the previous versions of the game. The story revolves around four crystals (earth, fire, water, and wind), each one necessary for the world to exist, but somehow have lost their powers.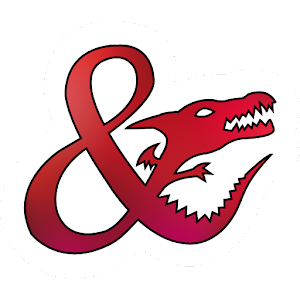 Boasting 40+ hours of gameplay, Doom & Destiny is an adventure game featuring four nerds who are taken into a fantasy world where they have to fight a villain. This award-winning indie JRPG is all about magic, vaults, and plenty of humor. The unique feature of this game is that it renders graphics in 8-bit and 16-bit style to appeal to the nostalgic side of players.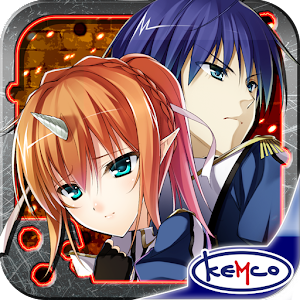 Another masterpiece from Kemco, the story-based RPG follows the adventure of Kruz, a soldier, who discovers the lies of his royal army and defects to freedom fighters. Chrome Wolf, the title, is also the name of the unit of Kruz's mobile unit which he leads to battle enemy tanks. The game takes heavy inspiration from turn-based event systems where decisions affect the tide of battles in the game.
Hailed by many gamers as the best RPG game of all time, Chrono Trigger features a revolutionary gameplay and an epic story of a time-traveling hero whose adventure takes him on a quest to fight for the planet's future. This classic brings backs the fond memories of old-school games where a player plays the game through multiple timelines, past, present and future.
Originally released on PC and PSP, this remake for Android offers the intriguing and captivating storyline where you play as Adol Christin, a young and adventurous swordsman who has been asked to fight for the country of Esteria and save it from hordes of demonic creatures. The game possesses a rich and poetic environment with a fantastic artistic direction and an incredible soundtrack.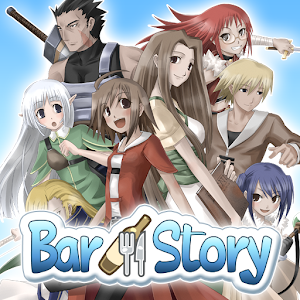 A unique combination of simulation management and JRPG, this game allows the player to own a bar and embark on a journey to get ingredients for the dishes in the bar. Players will be required to maintain the inventory of exotic items such as dragon meat and monster eggs. Unlike other RPGs, players can only level up their character by providing more and better food to customers. Players would be required to encounter and kill monsters to serve up unique dishes.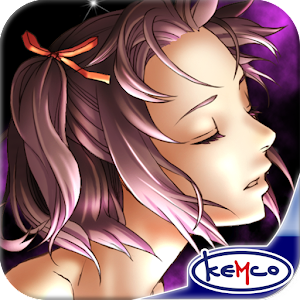 Another RPG gem from Kemco, the game is set in the fictional country of Alfria. The player is stuck in secret negotiations with countries and must fight for his country. Every encounter strengthens the player's attributes, and magical skills exist to help the player turn the tide in his favor in the face of overwhelming odds. Various artifacts and ruins of the world provide an additional attraction for players to explore and play.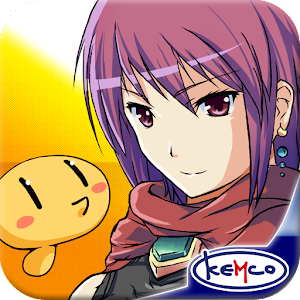 A very strange yet interesting story is featured in this RPG game. The player takes control of a character called Frain and travels to a new world and is encouraged to explore the world full of mysterious creatures, artifacts, and places. The game features a challenging game system that engages the player completely. The player's choices alter the ending of the game.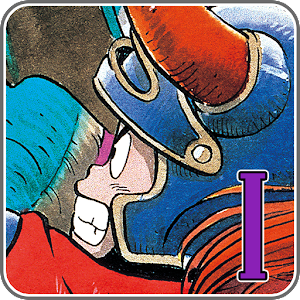 The peace of fair Alefgard has been shattered by the appearance of the nefarious master of the night known as the Dragonlord, and the Sphere of Light which for so long kept the forces of darkness in check has been stolen!
It's time for you, a young warrior through whose veins flows the blood of the legendary hero Erdrick, to set out on a quest to vanquish the Dragonlord, and save the land from darkness!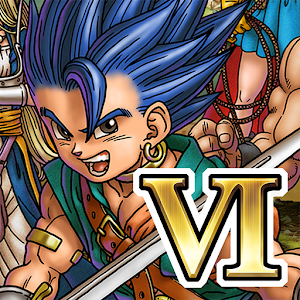 Dragon Quest VI: Realms of Revelation , the final instalment in the Zenithian trilogy, is now available on mobile devices!
Experience an epic adventure spanning two parallel worlds!
Recover the heroes' long-lost memories, and bring the two worlds together! Amass a following of faithful friends as you travel around the riven realms. From wandering warriors to amnesiac teens, a rich cast of characters will join you in your adventures, and help you to unlock the mysteries of your clouded world.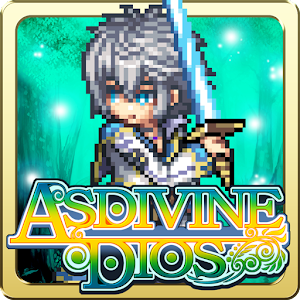 Welcome to the new Asdivine and get ready as a tale about divine encounters with mankind and mankind's encounters with the divine is about to unfold… Following in the footsteps of the critically acclaimed Asdivine Hearts, Asdivine Dios further enhances its palette of visual expressions. While still maintaining the beauty of the original 2D artwork, some of the most fluid character motion and bold effects ever seen in a handheld RPG have been realized with amazing results!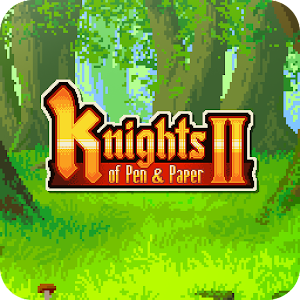 Prepare to join Knights of Pen & Paper 2 in a turn-based, retro style, pixel-art adventure full of danger, intrigue, and semi-appropriate cultural references! Now including races like Dwarf or Elf, assemble the party of your choice, choose quests and combat encounters, delve dungeons, craft powerful items, and complain loudly to the GM!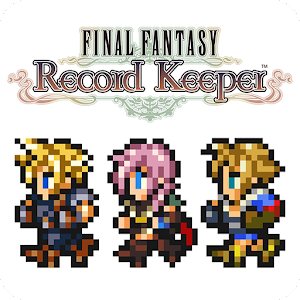 Fight with your favorite FINAL FANTASY heroes, battle through classic FINAL FANTASY moments, restore the lost memories and save the world once again. The game uses the iconic FINAL FANTASY Active Time Battle (ATB) system so it is a must have for those who love classic S-RPG. In this game, you can customize your team's weapons, armor, spells and summons.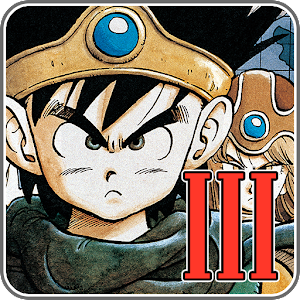 DRAGON QUEST III: The Seeds of Salvation—one of the most highly acclaimed and best-selling games in the franchise is finally here for mobile! Now all three instalments of the Erdrick Trilogy can be played in the palm of your hand!
DRAGON QUEST III: The Seeds of Salvation has an independent storyline and can be enjoyed without playing DRAGON QUEST I or DRAGON QUEST II.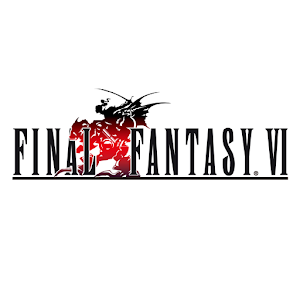 FINAL FANTASY VI first debuted in 1994 as the sixth installment in the iconic FINAL FANTASY series. Innovations included the ability to play all the main characters as the game's protagonist, and to this day, its epic story intertwining each of their fates is still highly rated and wildly popular. The characters' dramatic performances are also highly rated, including the catastrophe occurring midway through, which delivers a particular emotional jolt to players.
FINAL FANTASY AIRBORNE BRIGADE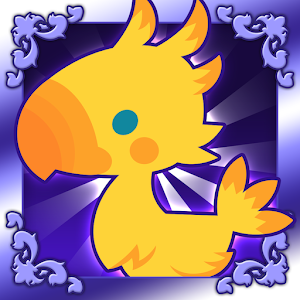 Embark on adventures, quest with friends and take flight in airships to explore the FINAL FANTASY multiverse. This is the newest mobile incarnation of the FINAL FANTASY series. You and your friends must band together and embark on a quest to restore light to the kingdom's last guardian crystal. Collect powerful abilities, iconic jobs and legendary weapons. Meet chocobos and major characters from the series' expansive roster. Battle Espers like Ifirit and Shiva, and fight some of the series' most powerful foes alongside friends.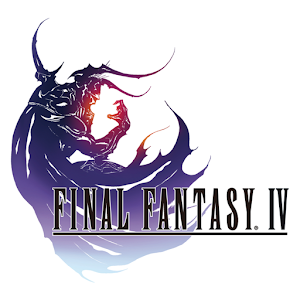 The title first debuted in 1991 as the fourth installment in the FINAL FANTASY series. Wildly popular thanks to its unique characters and dramatic storylines, it went on to be ported to many different platforms. FINAL FANTASY IV was the first title to introduce the Active Time Battle (ATB) system, which has become synonymous with the series. It also saw the introduction of the Augment system, which enabled the transfer of abilities from other characters and gave players an edge in battles.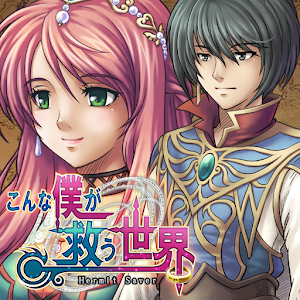 This is a Japanese smart phone RPG which is a type of "Lanobe" that is a Genre of lite fantasy novel. The main character is a Hikikomori(Geek) Wizard . He doesn't want to go away from his house and he always reads books at his home. However, he gets involved in an adventure story where he saves a princess and the world with his team.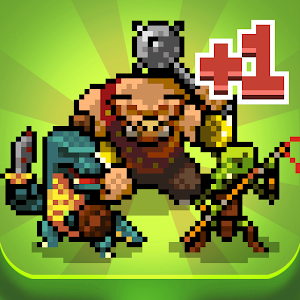 Set out on a grand adventure in this turn-based, retro style, pixel-art RPG, inspired by the great titles of the 90's. This +1 edition features an extended campaign, more dungeons to explore, new attacks to use in combat, and the Tavern – a place to store your adventurers.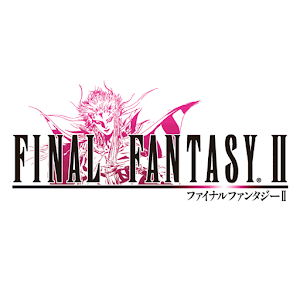 The highly anticipated follow-up to the original FINAL FANTASY, released in Japan in 1988. FINAL FANTASY II features the bitter and beautiful tale of four war-orphaned heroes who become embroiled in the conflict between the hostile Empire of Palamecia and the rebel resistance. Eschewing conventional leveling for a proficiency system that allows players to tailor their characters' growth, and incorporating a key term memory system that makes dialogue integral to gameplay, this game sparked the spirit of innovation for which the series has become known.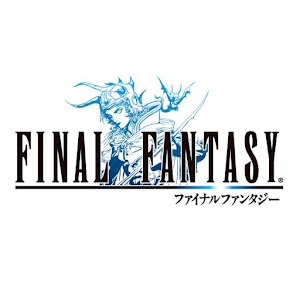 Initially released in Japan in 1987, the original FINAL FANTASY amazed audiences with its rich story and stunning graphics. Players guide the Warriors of Light as they set out on a quest to restore the crystals to their former luster. Its side view battles, choice and promotion of character classes, and sprawling world explored with fantastic vehicles quickly became standards of the series. This game set the stage for all FINAL FANTASY games to come.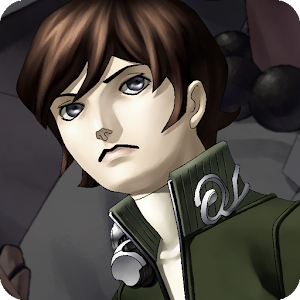 Shin Megami Tensei (literally True Goddess Reincarnation) is a role-playing video game from Atlus that was originally released on October 30, 1992 in Japan. The game was extremely well received and would spawn a variety of sequels and spin offs.