Mobile gaming has come a long way in recent years. With advances in graphics and processing power, games on mobile devices are now more immersive and exciting than ever before. One of the most popular genres of mobile games is first-person shooters.
Android gamers have been blessed with a plethora of excellent first-person shooters over the years. From classics like Doom and Duke Nukem to more recent releases like Call of Duty: Mobile and PUBG Mobile, there's no shortage of great games to choose from.
But with so many options available, it can be tough to decide which one is right for you. To help you out, we've put together a list of 8 of the best first-person shooter games for Android. So whether you're a fan of fast-paced action or prefer a more tactical approach, you're sure to find something to suit your taste.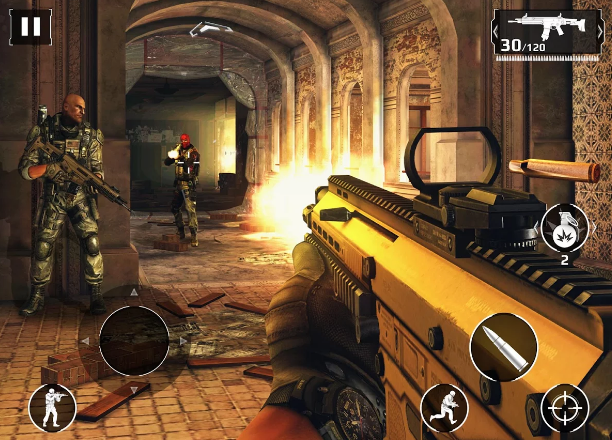 Gameloft's Modern Combat 5 is one of the most popular shooter games available, and for good reason. The graphics are some of the best you'll find on a mobile game, and the gameplay is stunning.
You can choose from 10 customizable classes that can be leveled up across single-player and multiplayer, and weapons that can be upgraded and evolved into different tiers. The story missions are fast-paced and will take you all over the world, from Tokyo to Venice. And the voice performances and music are perfectly adapted for a first-person shooter game.
Guns of Boom is one of the best multiplayer FPS games out there. It's got great graphics that make for immersive gameplay, and it's easy to pick up and play thanks to the intuitive controls. Plus, with over 50 different weapons to choose from – including pistols, machine guns, sniper rifles, and shotguns – you're sure to find the perfect fit for your playstyle.
And if you're ever feeling stuck, the game provides plenty of tutorials to help newbies get used to the action. But even better than all that is the fact that GoB is just plain fun. Whether you're battling it out in team-based mode across one of the many maps or playing a quick round of deathmatch, you're sure to have a blast.
The game offers easy and intuitive controls that allow you to get a hang of the game quickly, while also providing engaging PvP battles across numerous maps and game modes.
It features both a multiplayer mode where you can squad up with friends, as well as a 100-player Battle Royale mode. There are also a variety of smaller maps with different gameplay modes to keep things fresh.
Call of Duty: Mobile also features stunning graphics that are supported on older devices, as well as character customization options that enable you to create a unique hero. The game is regularly updated with new content, features, and themed events, making it one of the most exciting games on the market.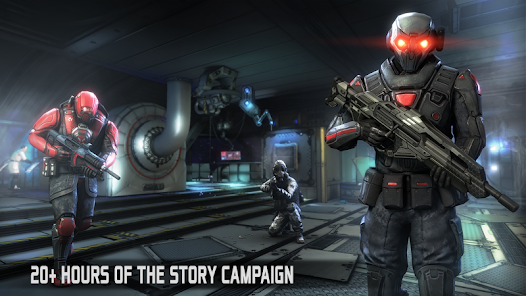 Dead Effect 2 is an action sci-fi shooter with console-quality graphics and deep RPG elements. The game features 3 personas, each with their own unique personality, and a character training system that allows you to develop your skills to survive the nightmarish conditions on the ESS Meridian.
There are also over 100 upgradable body implants and gear sets to discover, along with 40 upgradable weapons. The game has 20+ hours of campaign gameplay and 10+ hours of special missions, as well as an elaborate system of achievements.
The game also has an extensive system of achievements, full controller support, and customizable on-screen controls. The graphics are breathtaking, with realistic effects and stunning environments. The soundtrack and sound effects are also top-notch, and the voice acting is excellent.
Dead Trigger 2 is an fps shooter with a difference – it's also a game that can keep you entertained for months. With 10 regions to unlock and 33 different battlefields to conquer, there's plenty of challenge here. But the real draw is the 600+ gameplay scenarios and intensive storytelling campaigns.
This zombie game is unrivaled in terms of depth and replayability. And with more than 70 types of guns available, you'll never be short of ways to take down the undead! You can choose between touch controls or an enhanced virtual joystick, depending on your preference. And if you want to get up close and personal, there are plenty of melee weapons available, including wrenches, bats, hammers, katanas, chainsaws, swords, and machetes!
N.O.V.A. Legacy is a fast-paced, online multiplayer shooter that pits 8 players against each other in a deathmatch-style battle to be the last one standing. With a variety of special 3D models and skins to customize your marine with, you can make your character truly your own.
There are also online leaderboards and leagues to climb, giving you plenty of incentive to keep playing. N.O.V.A. Legacy also features a Death Cam replay system that allows you to watch replays of anyone who was struck down in the heat of battle.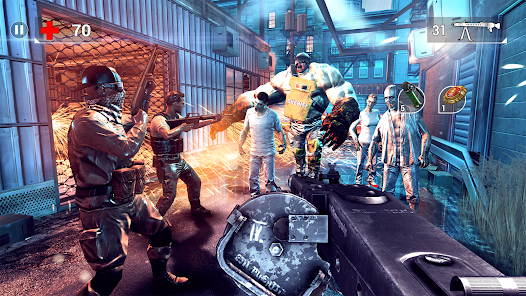 Unkilled is a mobile game that offers thrilling solo combat missions against zombies, as well as online PvP multiplayer. In Unkilled, you will be up against different types of zombies, each with its own unique abilities.
You will also have access to over 40 different weapons in Unkilled, which you can use to take down the zombies. Unkilled also features a storyline, which you can follow in order to progress through the game. In addition, Unkilled offers asynchronous multiplayer so that you can take on players from all over the world.
Fields of Battle is a paintball game that lets you play at real locations all over the world. There are more than 60 massive, authentic fields to choose from, and you can customize your character and upgrade your gear with lots of real-world equipment.
The game features an amazing arsenal of weaponry, including automatic, burst mode, clip-fed, MilSim, and speedball markers, as well as paint grenades. The intuitive motion and gesture controls make it easy to play the game, and the fully 3D graphics provide detailed environments that look realistic. You can also challenge yourself with the weather conditions, including sun, rain, fog, and wind.