The PlayStation 3 age has reached an end. Although it comes to a close, it is likely to provoke a series of pleasant memories due to all the exceptional experiences. There are plenty of games that have rocked everyone's world out there. Some of them drew your attention even if you were not a genre fan. These are usually the front runners. Following are the top Playstation 3 RPG games.
Mass Effect 2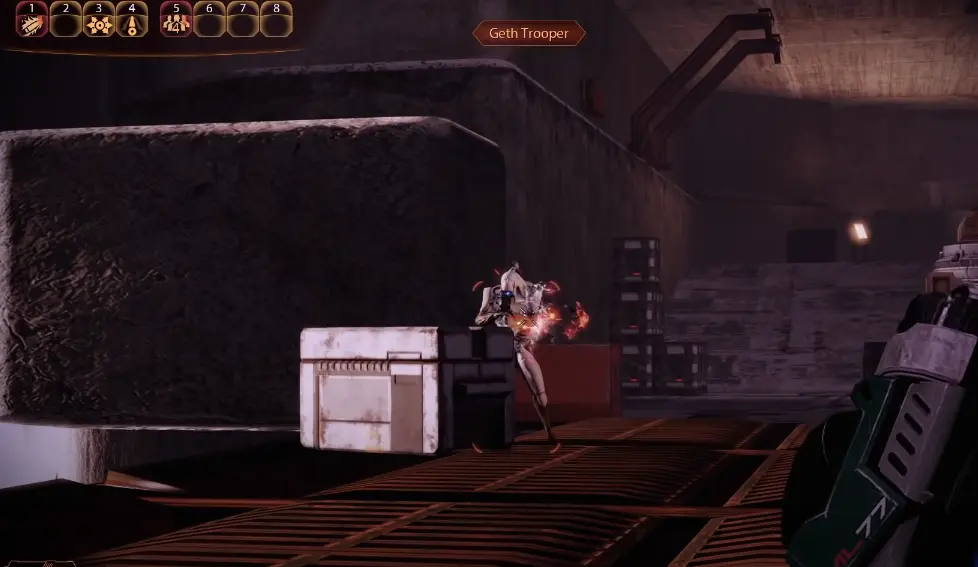 Mass Effect is an exquisite trilogy that has seriously ruined your nights. The emotional game kept people awake for days, only because there was always room for exploration. It is still a challenging venture for enthusiasts.
The second part of this trilogy puts players into Commander Shepard's role. The heroic character must tackle plenty of missions across the galaxy, not to mention their dangerous and suicidal purpose. The shooter action is quite realistic, while the storyline is rich in small details. Character interaction is the emotional element of the game, while the cinematic experience beats all expectations.
Kingdoms Of Amalur: Reckoning
Players of Kingdoms Of Amalur: Reckoning can recall a mixture of Diablo, Darksiders, and The Legend Of Zelda. Basically, the open world offers exquisite diversity. Follow the storyline, kill whatever moves, and get as much gold as possible. It is simple.
Continuing the amazing story is less likely to happen because the developers are out of business. With all these, Kingdoms Of Amalur: Reckoning is still worth playing. It remains one of the best-rated role-playing games in PS3 history.
Fallout 3
Fallout 3 brings in an intriguing world of hidden meanings, small elements, and sinister scenarios. Its story follows the considerations from previous PC versions. However, just like those early games, the PS 3 option has some limitations in the fighting capabilities.
The best part is that you have plenty of freedom. Missions are not easy at all. In fact, they take complexity to the next level. You have freedom of choice when it comes to completing them, so choose your own way.
Eternal Sonata
Eternal Sonata is far from the classic J-RPG where you have to slay everyone. Instead, the title is a little strange. You play an actual person. Pianist Frederic Chopin is close to death, so he thinks about a fairytale were people near death gain superpowers.
With this plot, you never know what to expect next. However, if you like art, you will be surprised by the wide variety of real photographs and paintings. The entire game is based around Chopin's last hour, yet the exquisite capabilities give it an aura of mystery.
Deus Ex: Human Revolution
Deus Ex: Human Revolution is a mixture of mysterious RPG scenarios and harsh shooter abilities. How do you slay your enemies? Simple. It is up to you. You can use your hacking skills to get some robots, but also use your stealth or a barbaric brute force.
The gameplay makes the difference though. It is quite realistic, not to mention the fact that this game seems to get closer and closer to real life.
Elder Scrolls: Oblivion
Elder Scrolls: Oblivion should not miss any avid gamer's collection. This is one of those RPGs that everyone should give a shot at. Released in 2007, this game still kills, If there is one flaw you can think about, that is the presentation style, which tends to be quite annoying.
Other than that, it is hard to think about the hours and programming put into this game. The world is huge, and each quest comes with exciting tales and sophisticated demands. Voice acting and music come to complete a perfect scenario too.
Dark Souls
Dark Souls has gained exquisite popularity from day one. Its prestige raised as the word spread. This game is hard. There are no doubts about it. You will die a million times, but this is what makes you perfect. Without perseverance, you are less likely to make any progress. The action takes place in Lordran.
You need to explore a filthy and foreboding land covered in dead people, only to ring two magical bells. Things change to 180 degrees if you complete the mission. After all, this is what the dead people need to recover their humanity. You may not want to play this game in the middle of the night if you are home alone.
Mass Effect 3
Mass Effect 3 has successfully continued the story left behind in the previous chapter. To most gamers, this is a front-running game. Commander Shepard has returned once again to satisfy millions of gamers. However, the challenge is more intense this time.
He no longer needs to fight the Collectors (Mass Effect 2), but struggle for the Earthlings. If you have loved Mass Effect 2, the third version will skyrocket your world. Get ready to face one of the most excruciating adventures of your PS3 RPG games.
Ni No Kuni
Ni No Kuni has everything you might expect from a classic RPG. It is a charming experience that uses the console at its finest capabilities. The Japanese RPG puts you into Oliver's shoes – a young boy who needs to find his mother and bring her back from the dead.
She died while saving him from drowning. He joins a different dimension, but he also pushes your imagination. You have to figure out things that go beyond your ideas of reality. In the end, Oliver becomes the hero of a new land, but it is up to you to take him there.
Elder Scrolls: Skyrim
Elder Scrolls: Skyrim takes PlayStation 3 RPG to the next level. No game is perfect and this one makes no exception either. With all these, it is as close to perfection as it can get. There is so much to do in there that the game feels never-ending.
You want to skip class, work, and dates to explore some more. Deep details, elegant graphics, and sound effects turn your experience into an authentic one.