There's nothing quite like the satisfaction of solving a puzzle. Whether it's a crossword, Sudoku, or something else, putting your brain to work can be a lot of fun. And if you're an Android gamer, there are plenty of great puzzle games to choose from.
Android puzzle games are still the best way to have fun anywhere you want and at any given moment. The best part is the fact there are thousands of games like these. The main concern maybe how to find the best ones. So, without further ado, here are the best Android puzzle games that you should check out!
Top Android Puzzle Games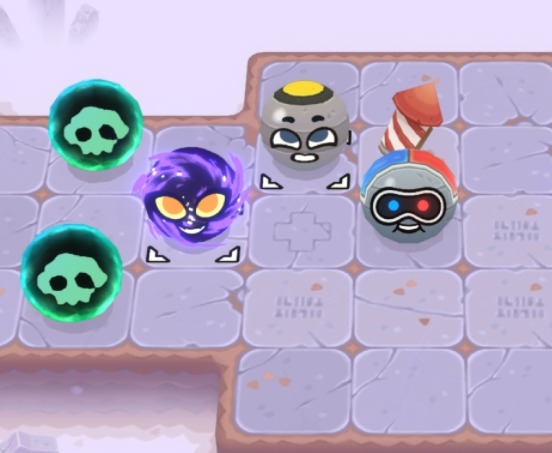 Bomb Club is a quest puzzler where you take the role of exploding all bombs through a series of puzzles, "except that these puzzles are blowing up in ways we've never seen before." The goal is to cause enough chaos to blow the board.
The game lets players pick from dozens of different explosive weapons including classics like grenades and rocket launchers but also newer additions like the "laser bomb" and the "black hole bomb." You'll have to use your noggin more than your trigger finger as you try to figure out how to best utilize each weapon in order to cause the most mayhem.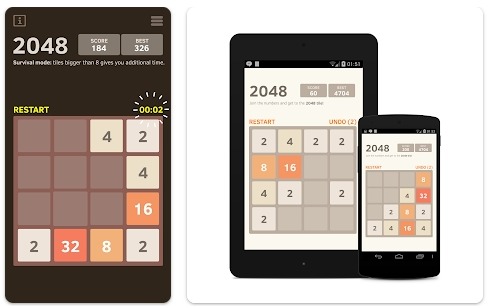 The 2048 Number puzzle game is a brain training workout designed for everyone. With three different difficulty levels, you will enjoy the challenge of reaching the highest level! The easiest difficulty board is perfect to learn with its 4×4 grid and gives you time to think through your moves. If it's not enough of a challenge, try the 5×5 board on the medium difficulty. This will give you a workout as you try to beat your score!
The game is so addictive that most players spend hours and even days trying to complete all the levels. With a multiplayer feature, you can get an idea of how many other people enjoy this fun-filled Android game!
The main goal in gameplay involves merging tiles with similar values such as 2s or 4's which will result in larger numbers like 8 grows quickly when played simultaneously making it challenging but also satisfying at times since your score increases every time another player finishes one of these merged cells; however, there are penalties if two identical blocks touch each other preventing any merge occurring between them – this is why you must be strategic when playing the game.
The graphics are colorful and attractive, which helps make the game even more enjoyable. Aside from the main goal of gameplay, there are also other objectives that appear randomly such as clearing a certain number of a specific type of tile. These give players something to aim for while playing and provide an extra challenge.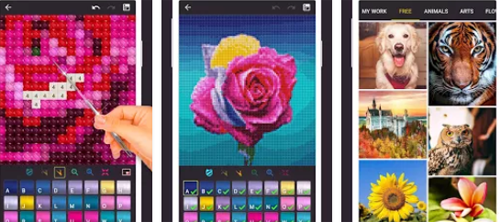 Cross Stitch: Color by Number is an addicting and relaxing game that can be enjoyed by gamers of all ages. It's easy to play – simply select a color and then touch the corresponding stitch on the canvas.
Cross Stitch is a fun, brain-teasing game for both kids and adults. The game aids in the practice of attention. It is easy to play; all you have to do is drop the colored cross stitches in their correct locations.
With beautiful, high-resolution images to choose from, Cross Stitch: Color by Number offers hours of enjoyment. Whether you're a beginner or a seasoned pro, you're sure to find a design that's perfect for you.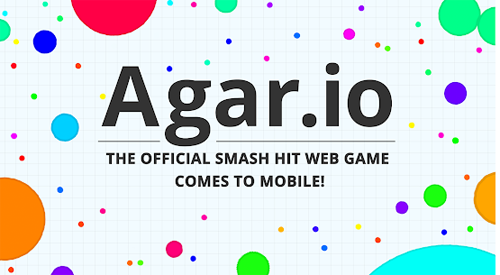 Agar.io is an internationally acclaimed, free-to-play game that pits players against each other in a fight for the biggest cell on the grid! Users control their tiny cells, eat other players to grow larger, and avoid being eaten by bigger opponents. With new controls developed especially for touch screens, agar.io delivers a gaming experience second to none.
Agar.io is one of the most popular games on the internet, with millions of players worldwide. Join the fun today and see if you can become the biggest cell on the grid!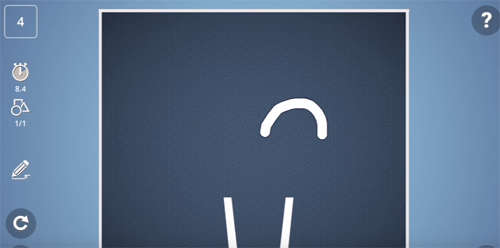 Brain It On! is a physics puzzles game that tricks your brain with deceptive puzzle challenges. Shape drawing forms the basis of the gameplay, which I satisfyingly challenging but not impossible.
It's easy to pick up and play, hard to put down – perfect for when you want something fun that also makes you think!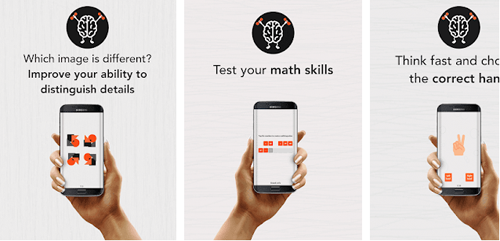 This addicting game will help your brain get a fun workout! With over 50 levels, players sharpen their minds while having fun. You score points and advance levels getting faster reflexes as you go. This Logic game contains some puzzles of different kinds that are addictive too.
This game is a great way to improve your memory skills, speed, accuracy, and more! You can also test your reflexes in this fun and addicting game. With over 50 levels, you're sure to have hours of fun! So challenge yourself today and see how far you can go!
Play this game to improve your memory, color recognition, and many other abilities! And, believe it or not, this really works. You'll develop better skills the longer you play.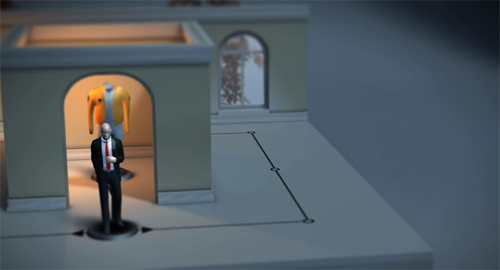 Hitman GO is a turn-based puzzle game that challenges your assassination skills and puts you right in the middle of an impressionistic representation of Agent 47's world. The beautifully rendered diorama-style set-pieces consist of Messi levels full timers and off-limits areas, giving players different ways to complete each level either silently or forcefully while strategically navigating the fixed spaces on a grid.
With different enemy types that each have unique and deadly behaviors, you will need to use all of 47's tools of the trade including disguises, distractions, hiding spots, and even his iconic Silverballers to take them down. Take out your target and become the ultimate assassin in Hitman GO!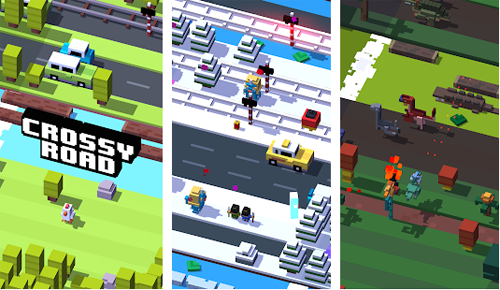 In Crossy Road, you must guide your character across busy roads, train tracks, and rivers – endlessly hopping forever. With a colorful cast of characters and simple but addictive gameplay, Crossy Road is a pop art masterpiece that will keep you entertained for hours on end. And with Android TV support, you can play it on the big screen!
So why did the chicken cross the road? Why did the pigeon leave THAT there? Why did Specimen 115 abduct that cow? Why did Unihorse eat all that candy? Download Crossy Road and find out!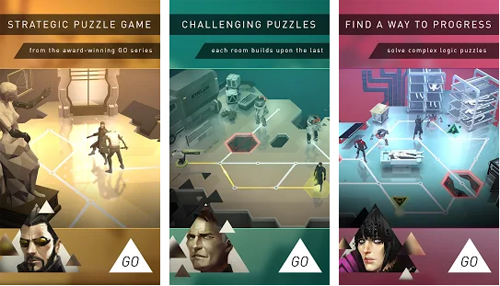 In Deus Ex GO, you play as secret agent Adam Jensen, and your mission is to solve futuristic logic puzzles and save the world from a mysterious conspiracy. The puzzles are based on stealth, espionage and raw intelligence, so you'll need to sneak, hack and fight your way past enemies if you want to succeed. You can also use futuristic upgrades to help you solve the most intricate puzzles yet.
With over 50 unique puzzles to solve, and a time-limited special event puzzle available each week, Deus Ex GO is the perfect game for those who enjoy a challenge.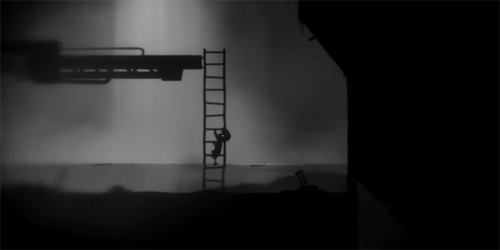 LIMBO is an adventure game with a well-rounded mix of clever puzzles, atmospheric sound effects and music, and powerful moments that will keep you stuck in its world forever. You don't remember who you are or why you're here but it doesn't matter — these harsh truths will offer pivotal insights about yourself and your place in the world.
As you venture deeper into LIMBO's eerie world, you'll uncover more of its many secrets. Every step forward is a new challenge; every choice could mean life or death. You'll need all your cunning and determination to survive this dark journey and find out what lies beyond the edge of the world.
LIMBO is more than just a game – it's an experience that will stay with you long after you've finished playing. If you're looking for something different, something special, then this is the game for you.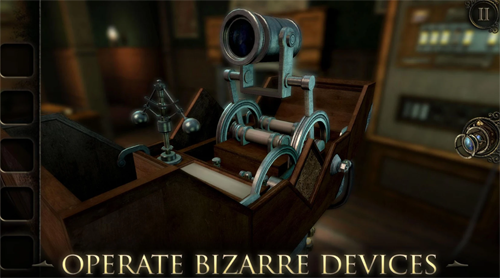 The Room Three is a puzzle game set in a beautifully tactile world where you must navigate a series of trials. It features easy-to-pick-up and hard-to-put-down gameplay with intuitive touch controls. With new environments, objects to examine, atmospheric audio tracks, and expanded locations this title will challenge your wits and leave you impressed.<p>
The physicality of the world is so well done that you can almost feel the surface of each object. This, combined with the intricate objects and fascinating soundtrack, makes for an unforgettable experience. The new eyepiece ability allows you to explore the world in miniature, which adds an extra layer of intrigue to the game. If you're a fan of puzzle games, then The Room Three is a must-play.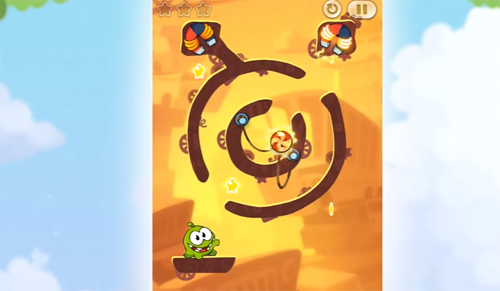 Cut the Rope was one of the most popular puzzle games of all times. The second sequel is even better.
Om Nom is back and hungrier than ever! In Cut the Rope 2, you need to help him get his candy by using new physics-based gameplay elements to navigate the levels. The puzzles are based on real-life physics, so you'll need to use all of your brainpower to complete them.
With 160 levels and cute new characters, Cut the Rope 2 is a must-have for all puzzle fans. With its fresh gameplay elements and adorable characters, it's sure to provide hours of entertainment.