Have you ever played a game that was so engrossing, you lost all sense of time? That's the magic of puzzle RPGs. These games combine the strategic planning of puzzle games with the immersive storytelling and character development of role-playing games.
Puzzle RPGs are fun, and they are a great way to pass the time. So if you want to sign up for an addictive game that'll help you pass the hours at the office or keep you company while you're riding the subway, just try any of these (or all of these) puzzle RPGs on your Android device and thank us later. Here's our pick of the bunch as we dish out the 20 best Android puzzle RPG games.
See Also: 5+ Best Tetris and Block Puzzle Games on Android
Best Puzzle RPG Games for Android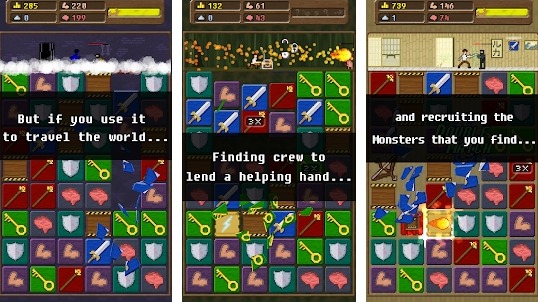 You must build a boat is a puzzle RPG that provides strategic tile-matching gameplay in order to keep afloat. Travel the world on your boat and recruit a crew, who will aid you as you gather resources and fight monsters along the way.
Cast spells with your magic and upgrade them at your onboard Arcanery, or visit its random dungeon generator to make your game unique. With procedural dungeons and random dungeon modifiers, no two playthroughs are the same.
So build your boat, upgrade your tiles, quaff potions and pray for modifiers to make whatever fits your play style best!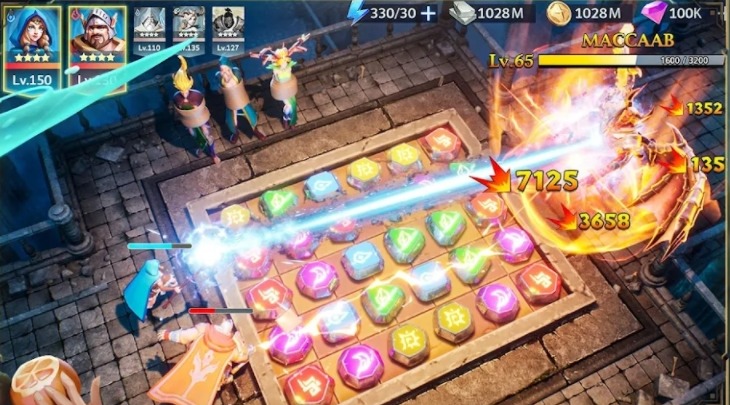 Calling all adventurers! Enter into a world of magic and mystery where you are the hero. In Call of Antia, match 3 gems to unleash powerful attacks on your opponents. Battle through different lands and see if you can become the ultimate champion. With stunning graphics and an engaging storyline, this game is sure to keep you entertained for hours on end.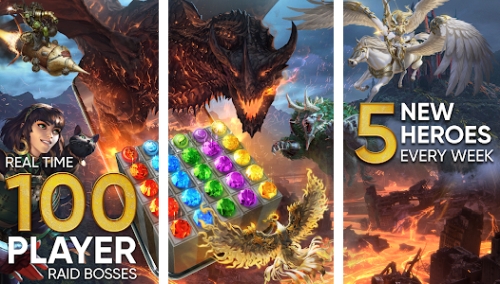 The Legendary game mixes unique match 3 puzzle gameplay with a robust RPG experience. Legendary is an all-new take on the traditional RPG, where you are tasked to become the iconic hero and embark on quests of glory.
Embark upon your quest and fight against dragons, monsters, and powerful beings along with classmates in this epic fantasy adventure!You will collect cards and choose a team of 5 to send to battles.
The game features hundreds of amazing characters who can be powered up and evolved in order to increase battle ability. Besides attacking through match-3, every character offers a unique ability that you can use to attack or fend off enemies.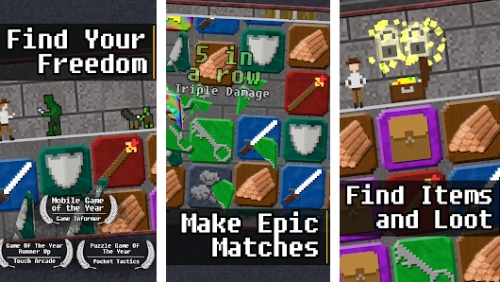 10000000 is an addicting dungeon-crawling puzzle RPG matching game that will keep you coming back for more. With its intense gameplay, gorgeous pixel art, and catchy retro music, 10000000 will you entertained for hours on end.
In the game, you must match swords and staves to take down pixel art Orcs, Dragons, and Elementals while navigating your way through a dungeon. You can also use the loot you find to upgrade your gear at the Blacksmith and Armorer.
You'll find loot, train skills, and improve your gear. Improve your castle with wood and stone and take on more than sixty objectives. The game features more than twenty different types of monsters.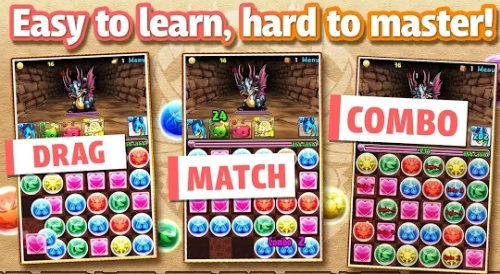 Puzzle & Dragons is a free, match-3 puzzle game with classic monster-collecting RPG fun. It's engaging and addictive, but don't worry about spending any money on micro-transactions, this game is FREE. The combat in Puzzle & Dragons is simple – just link three orbs of the same attribute to make the monsters of that attribute on your team attack.
There are over 2000 unique monsters to collect, each with different abilities that can be enhanced when matched with the right monster. You can also evolve your monsters into more powerful forms. And if you need help, you can always bring a friends monster onto your team.
With over 2000 unique monsters to collect, there's no limit to the number of different team combinations you can try and match. You can fuse your monsters to make them even stronger. With the right ingredients, cute baby dragons can become majestic and powerful beasts of battle.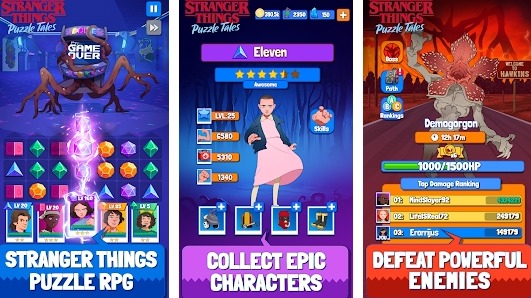 If you're a Stranger Things fan, this new Puzzle RPG is a must-play! Dive into supernatural mysteries and immerse yourself in brand new, original storylines starring your favorite characters from the Netflix series.
With 50+ different versions of your favorite characters to collect, build the perfect team, and explore an immersive, story-driven experience like never before.
And don't forget to master your new supernatural abilities along the way to becoming the ultimate Hawkins hero!