Music rhythm games are some of the most popular types of mobile games. People love the challenge of trying to keep up with the beat and the excitement of seeing their scores improve.
There are a ton of different music rhythm games for Android, but we've compiled a list of our favorites. If you're looking for a new music rhythm game to try out, be sure to check out one of these titles!
Top Music Rhythm Games for Android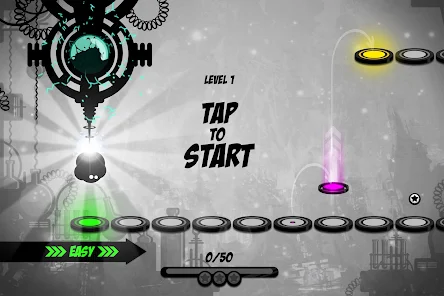 Give It Up! 2 is the sequel to the popular rhythm-based game that combines outstanding features of platform and rhythm genres to create the best of both worlds. Give It Up! features 18 exciting stages with an original soundtrack that changes dynamically during the game.
New features include one-tap jumper gameplay, numerous challenges, and 27 crazy and challenging stages to beat. Tap to the rhythm of the music and jump across the black platforms, but be careful of spikes and other obstacles!
You can collect adorable blobs and slime as you bounce and hop along in this addictive and engaging game. With new graphics and gameplay, Give It Up! 2 is sure to be a hit with fans of the original and newcomers alike.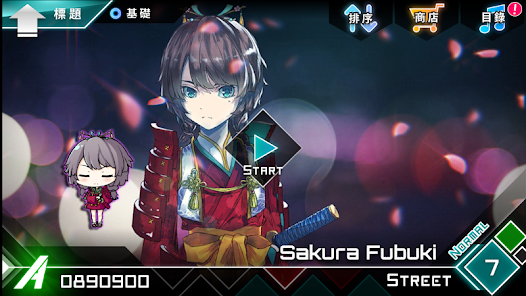 Dynamix is a new style of music rhythm game that will have you feeling like you are composing a song. The triple-dropping track design provides players with more rhythmical and varying gameplay.
The first release version of Dynamix includes more than 20 Hong Kong original songs, with new songs being updated weekly in the Event system. There are 5 level options to choose from, and as you Rank Up you will unlock more tracks.
The free version of Dynamix includes over 20 tracks, with more than 100 tracks by composers all over the world available in the full game. Wide range of music choices including J-Pop, Trancecore, Chiptune, New Age, and so on. You can also share your results on Facebook and Twitter.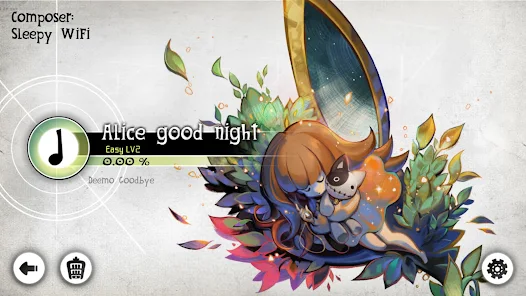 Deemo is a music rhythm game developed by Rayark. It boasts a story of urban fantasy, told through stunning hand-drawn art, a story-telling gallery, and real instrumental feedback of piano key sound. As the game progresses, you will unlock more tracks to play.
Deemo is accompanied by an original score of piano songs in various music genres, composed by famous composers from around the world. The gameplay is simple and intuitive – you tap and slide to follow the rhythm and play along.
As you progress through the game, you'll unlock more than 60 free songs in story mode, each with its own backstory. The music itself spans various genres, from original piano works to licensed tracks composed by famous artists from around the world.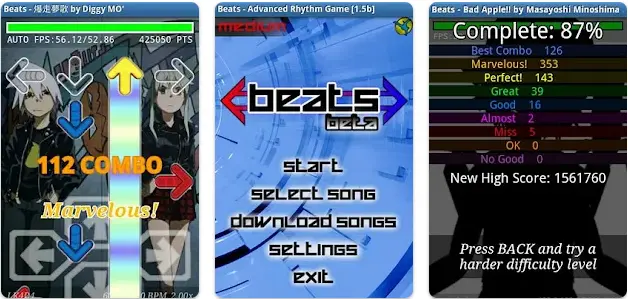 Beats, Advanced Rhythm Game is a music-based rhythm game for Android phones and devices. The game includes 10 example tracks, but there are hundreds of free step files accessible through the "DOWNLOAD SONGS" menu option. And if that's not enough, you can also create your own step files using the in-game editor!
Beats2 features gameplay styles from popular rhythm games like Pump It Up, Taiko no Tatsujin, DJ Max / Beatmania IIDX, Tap Tap Revolution (TTR), Guitar Hero, Project DIVA, and more.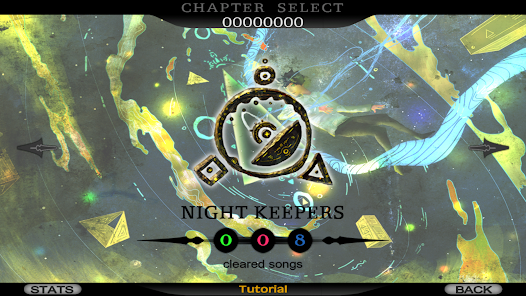 In a future where human emotions have all but faded away, the robots have resorted to converting these emotions into music and storing them in a place called Cytus. The robots use these songs to experience human emotions and dreams.
Cytus features 200+ songs and 400+ variations, a beautiful hand-drawn art style, an easy, intuitive Active Scan Line system and 3 types of notes, different display modes, and more than 9 difficulty levels.
With such a wide range of content, Cytus offers something for everyone – whether you're looking for a challenge, or just wanting to relax and enjoy the music. Whatever your preference, Cytus is sure to provide an enjoyable experience.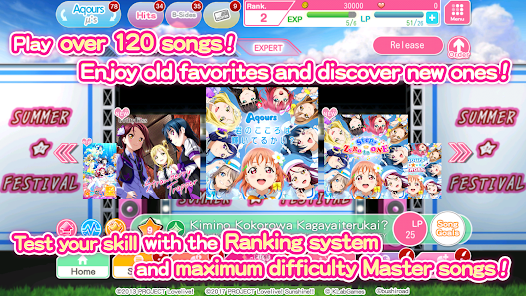 School idol festival is a game where you create and manage a group of school idols. You have to lead them to success by playing original rhythm action and managing the main story arc. The game features full voice by all of the μ's members and 52 million players worldwide enjoy this Japanese anime music rhythm game!
You can play through Live Shows, read stories about the many interesting and unique characters, join in the events, and create and strengthen your own team of school idols! Super cute original costumes for the school idols in μ's are added regularly.
Aqours and more are added regularly. School idol festival is a great game for people who love music and want to be able to create their group of idols. The gameplay is easy to follow and the characters are all very likable.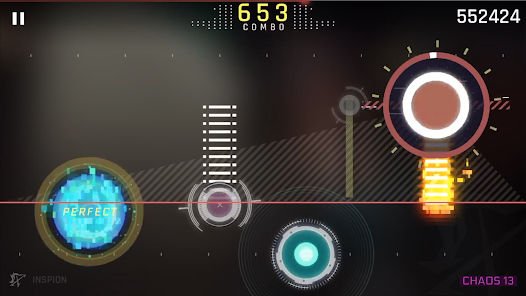 Cytus II is a music rhythm game created by Rayark Games that features the unique "Active Judgement Line" rhythm game playstyle. Tap the notes as the judgment line hits them to achieve a high score.
Through five different kinds of notes and the judgment line that actively adjusts its speed according to the beat, the gameplay experience is further combined with the music. Players can easily immerse themselves in the songs.
The game includes songs by composers from all across the world, Japan, Korea, the US, Europe, Taiwan, and more. Through the characters, players get to play songs from different genres including but not limited to electronic, rock, and classical.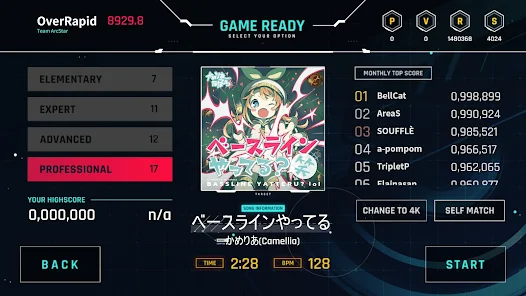 OverRapid is a rhythm game that features a dynamic playstyle with 4 lanes and 2 scratch lanes for added DJ action! The V-Shaped lane is designed for ease of use and comfort for the user! It supports Random, Mirror, and Hard mode! The BGE and BGA feature captivate you!
You can play against your best record with BEST mode in the settings! It's cheap prices of addon music packs! Features such as Clap and Auto Play to enhance your play!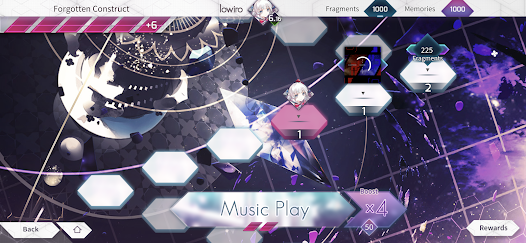 Arcaea is a new dimension rhythm game that allows you to play anywhere and anytime with no limitations. All songs are playable on a phone or tablet, and both free-to-play and paid songs are available.
Arcaea features include a high difficulty ceiling, over 160 songs from more than 100 artists, 3 rhythm difficulty levels for every song, an expanding music library through content updates, full song jacket illustrations, online friends, and scoreboards. With Arcaea, you can experience personal growth as you develop skills in arcade-style progression.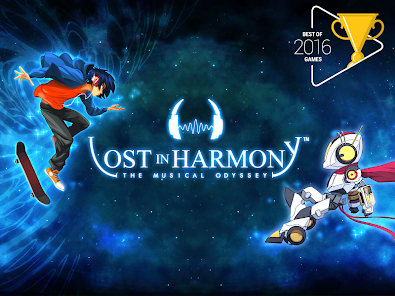 Lost in Harmony is a game that allows you to experience music in a new way. The game combines rhythmic tapping with the choreographic runner in an emotional story. You can play songs by famous composers & singers such as Wyclef Jean, Onoken, Tadayoshi Makino, Fumitake Igarashi, Godspeed Vivix.
The breathtaking graphics and astonishing cinematic effects will sweep you off your feet! You can tap & play your favorite songs and create your own levels. The moving and original soundtracks are generated by other gamers. There are over 10,000 levels to play!