Endless running is a popular genre in Android. These games can be both fun and addictive. Here are best endless running games on Android: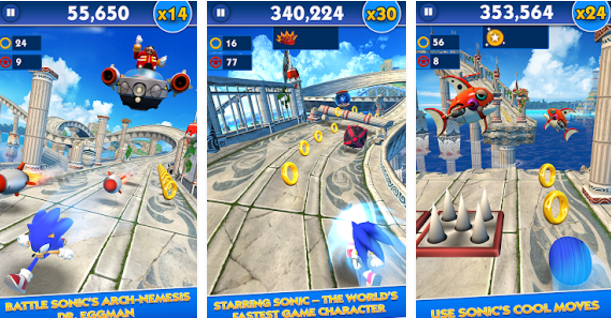 If you played Sega games in the 90s, then you're probably familiar with Sonic the Hedgehog. Sonic Dash brings back the classic game character to Android smartphones and tablets.
Sonic Dash a free game allows you to dash/roll to speed, hop over spikes, and collect golden rings. You'll also enjoy classic Sonic music in the background.
The game also includes in-app purchases. You can also play with classic Sonic characters including Knuckles and Tails. The graphics of the game are also great. This provides an even better experience for Sonic fans.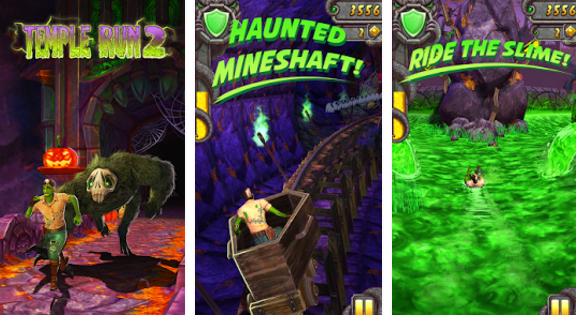 This is the sequel to one of the most popular running games ever. This one includes more characters, power-ups, achievements, etc. It's a ton of fun to play, and you can spend hours playing it without noticing.
One issue is that the game tends to have more lag for low-end Android handset. However, it's still a great game and especially if you enjoyed the first one. If you played the first Temple Run, you should check out the second game in the series.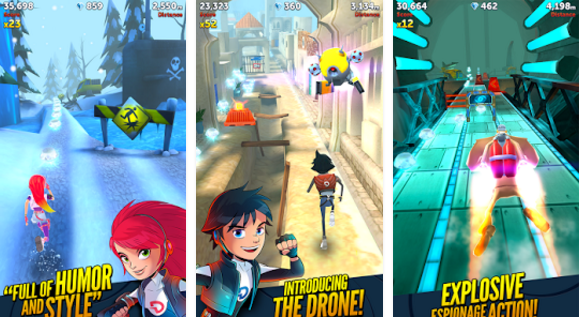 Regarding endless runners, this is close to a James Bond game as you'll get. It's a free game with great graphics and controls. You play as a spy whose mission is to get into and destroy enemy bases.
You'll have to deal with many hurdles and obstacles. You'll also have some gadgets to help you. The features of this game include many achievements and characters, and a great soundtrack. It's certainly a running game you should consider.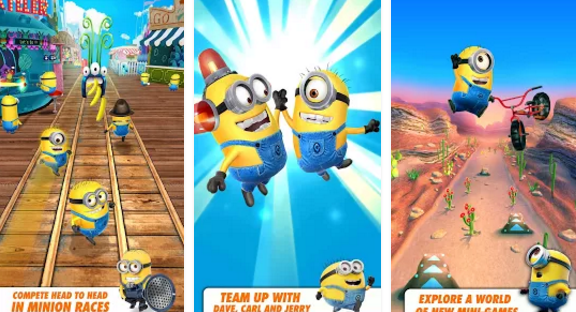 If you enjoyed the movies featuring the Minions, then you'll likely enjoy the game. Gameloft developed it. The endless runner title makes you the minion. You run through location including Gru's lab. Your job is to collect coins and stay away from obstacles. You do that by jumping/rolling.
If you have a low-end Android phone, it won't be a problem. The game is free but includes in-app purchases, which gives you extra lives during runs or the chance to break your personal record.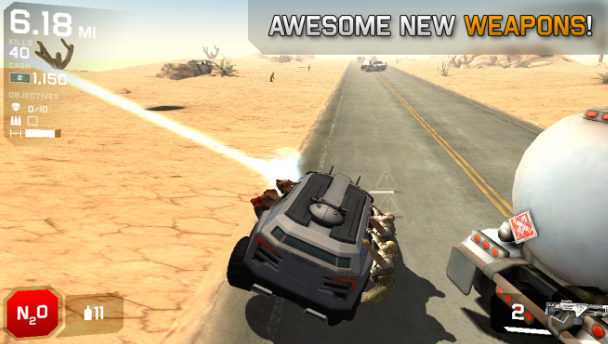 Zomebie and endless runner is quite an odd combo, but Zombie  Highway boasts the fun of both worlds. Try your best to get rid of those clingy zombies. The games features 6 cars, 18 upgradable weapons, 11 zombie types, and 67 challenging objectives.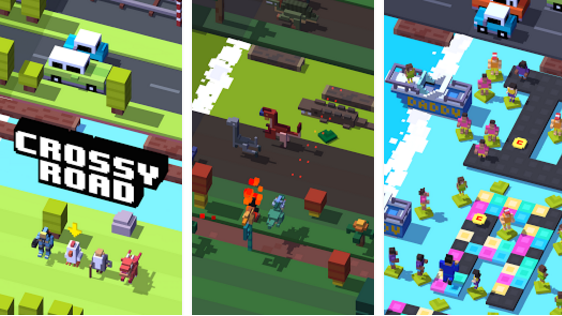 Crossy Road is a massive hit becasue of its simple, pure, innovative gameplay and distinct graphics. Control your character to cross roads, train tracks, and rivers. Crossy Road also features online co-op multiplayer mode with up to 4 players.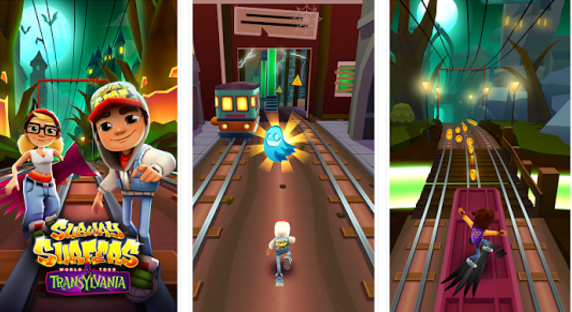 This is one of the top running games. It's not a new game, but it's one of the most popular endless runners available on Android. It's also free to download! The graphics are great, and it's a smooth game with basic controls. Your goal is to run while dodging trains and collecting coins while traveling around the globe.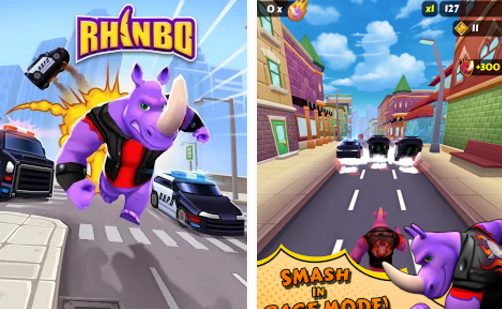 Rhino is a fun, rhino-rocking endless runner game from the developers of Fruit Bump and Jewel Mash. Similar to other game, your rhino will run, dodge, jump and smash endlessly. You can customize your rhino in his endless journey.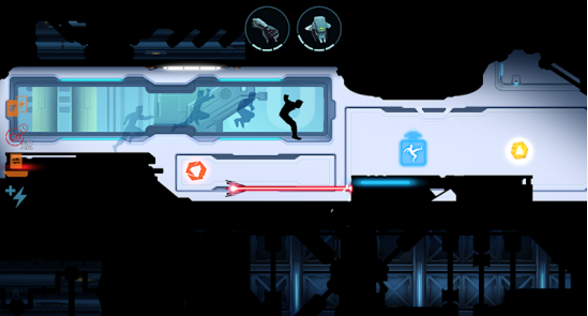 Vector 2 is a different type of endless runner game, and is still one of the top titles in the genre. The game is interesting because it provides a 2D side-scroller instead of 3rd person view. The person is trying to break free from corporations, which puts an interesting twist on the game.
The game's graphics are basic yet eye-catching. The animations and background music also help to make the game more exciting.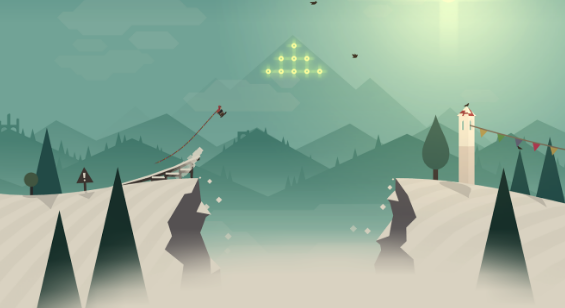 Alto's Adventure is an endless journey in graceful and exhilarating physics-based gameplay and beautiful artstyle. Join Alto and his friends as they journey across the beautiful alpine hills of their native wilderness, through villages, ancient woodlands, and long-abandoned ruins with 180 handcrafted goals.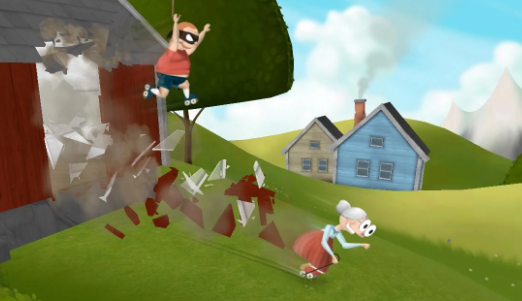 One of the oldest and best platform games on Android, Granny Smith allows you to play as an angry grandma, who has to track down the thief who keeps stealing her precious apples. Just like in the Goat Simulator, you have to roller-skate throughout this game while causing all kinds of destructions. However, it is played in 2D and features a proper storyline. The only con of Granny Smith is that there are no updates since 2014.