Playing shoot 'em up games is a good way to relieve stress, at least in my case. It is fun to see objects get blown up. If you're a fan of top-down shooters, then you're in luck. There are a ton of great games in this genre available for Android devices. Below are five of the best top-down shooters currently available on Android. Whether you're looking for something fast-paced and action-packed or something more slow and methodical, there's definitely a game here for you. So without further ado, let's take a look at the best top-down shooters for Android!
Space shooter sub-genre has its own post, you can read the best space shooter games here.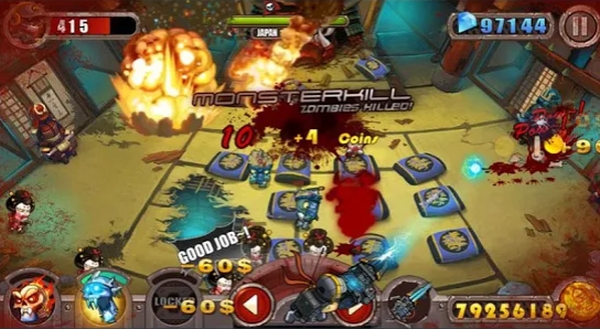 Zombie Evil 1 is a smash hit zombie shooting game. The human race has been labeled as the biggest threat to continued progress on Earth by Dr. Evil, who sees us not fit for leadership anymore due in part from our wars with other species and zombies that are rapidly evolving into an advanced stage of their existence while they wait out this nuclear winter until it's time again be masters here!
Zombie Evil is a 3D, sci-fi shooter with a strategy component. You face off against hordes of zombies in various time zones as you jump through wormholes or move between parallel universes using portals. The game includes deadly Zombie enemies, over 120 levels, and an upgradeable character system that allows players to customize their attack strategies.
Your zombie eradication skills will be put to the test as you battle through different scenes and landscapes, from ancient tombs to the cityscapes of the future. 3D graphics and an engaging user interface make for a truly cinematic gaming experience.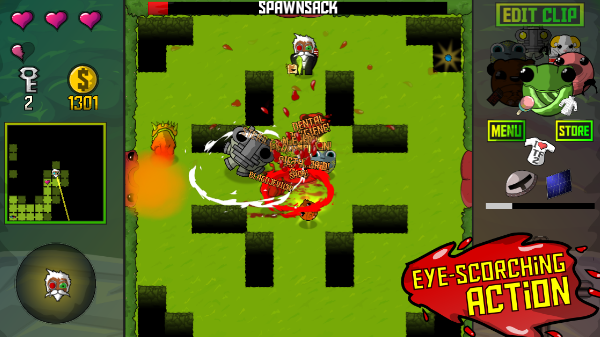 Welcome to the absurd, over-the-top world of Towelfight 2. In this nonsensical adventure RPG, you blast enemies by literally shooting animals out of your face. Defeat furious bosses as you power your way through procedurally-generated levels, discovering a huge number of powerups and unique weapons along the way. These are no regular weapons, however. You'll find laser-blasting bees, speed-boosting unicorns, karate-chopping mantises, earthquake-causing whales, ultra-defensive turtles, and even sentient chainsaws.
The game follows the ultra-suave Hardik in his adventure RPG that borders on insanity. You will blast animals through procedurally generated levels using 43 unique weapons with 86 augmentations and 14 insane power-ups. Your companions are laser-blasting bees, speed boosting unicorns, spiraling praying mantises, whales in heat, and ultra-defensive turtles.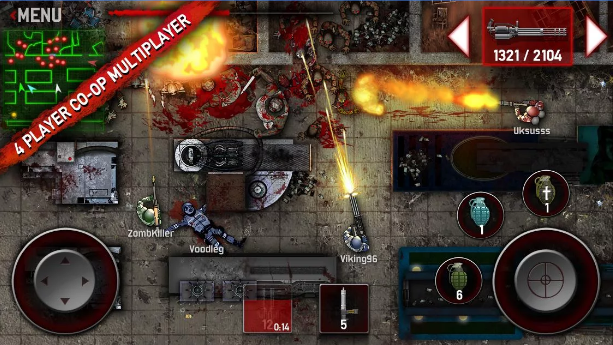 SAS: Zombie Assault 3 is an intense, ground-breaking zombie shooter that has been rebuilt to be optimized for Android. SAS 3 is based on the popular flash game by Ninja Kiwi. It has been rebuilt and optimized specifically for Android devices. The game has been extensively tuned and balanced to create the best possible action shooter experience on mobile devices.
It's a single or four-player co-op game of massive zombie annihilation and gear collection with 50 ranks to earn each granting access to a new weapon or perk, 44 weapons such as assault rifles and shotguns, 17 challenging maps, 12 relentless zombie types, and three vicious game modes. With graphics that support hundreds on-screen simultaneously, SAS: Zombie Assault 3 is an action shooter not to be missed!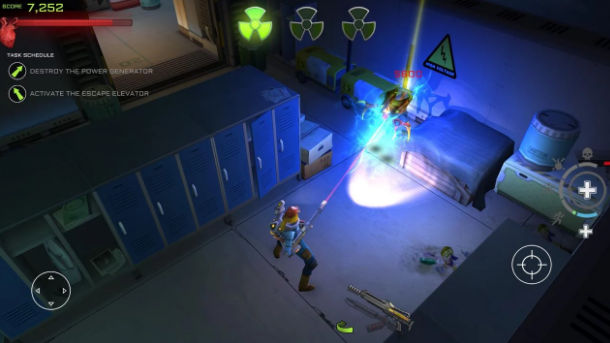 Xenowerk™ is an exciting, immersive, and adrenaline-fueled shooting game from Pixelbite. This top-down action shooter takes you down into ancient levels of a science laboratory complex filled with combat challenges. Armed only with a flashlight for guidance, your main objective is to eliminate scattered mutant nests and save any survivors.
This sci-fi shooter is designed with console-quality graphics and features an arsenal of upgradeable weapons and special powers to boost your performance. Xenowerk™ also includes a rating system based on your skills, Google Play Achievements & Leaderboards, and optional in-app credit packages to purchase upgrades. Are you brave enough to descend into the darkness?
Your objective is to explore an underground science lab and eradicate all nests and mutants to prevent them from spreading. The game has 70 levels, a variety of upgradable weapons and gear, as well as unique powers that increase your survival rate.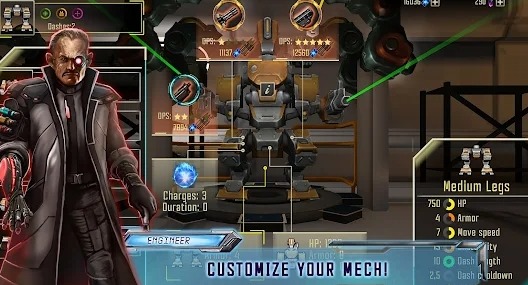 In Robot Warrior, you play the role of a mech warrior in a post-apocalyptic world. You must navigate your way through underground cities and fight hordes of robots to survive. The game features thrilling battles in labyrinths and exciting boss fights. It also offers smooth movements, weapon navigation, and shooting with refined controls. With the movement controller on the left and the shoot and aim controller on the right, you are set to enjoy this top-down shooting adventure to the max.
The game also offers three branches of upgrades for your robot. You can upgrade your robot's chassis, weapons, and abilities to make it more powerful. The game has a fascinating plot and employs dramatic Ambiental music and sound effects to set the mood. It is also a no wifi game, so you can play it offline.