Playing shoot 'em up games is a good way to relieve stress, at least in my case. It is fun to see objects get blown up. Following are the best top-down shoot 'em up games for Android:

Space shooter sub-genre has its own post, you can read the best space shooter games here.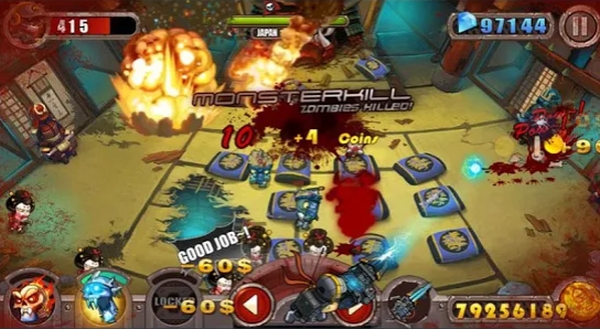 Zombie Evil 1 is a smash hit zombie shooting game. Zombie Evil is set in a world with a large variety of zombies. In 2013, the human race was labeled as the biggest threat to continued progress on Earth by Dr. Evil. In the eyes of the Doctor, humans were no longer fit to wear the crown of masters of this world.To him,it is time for the Zombie the next evolutionary step to becoming masters of the Earth. The game features over 19 different weapons, 6 different characters with 5 different skills, 3 World maps with 21 classic scenes and 126 levels, and 21 different zombie enemies.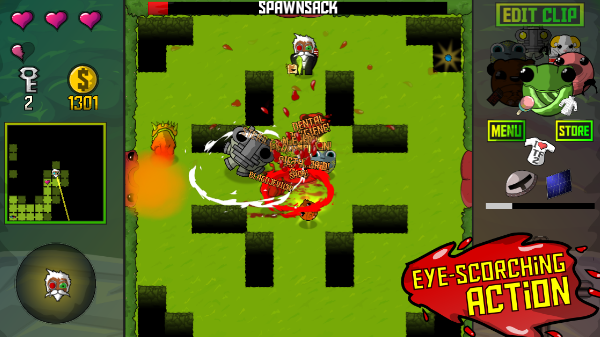 The game follows the ultra-suave Hardik in his adventure RPG that borders on insanity. You will blast animals through procedurally generated levels using 43 unique weapons with 86 augmentations and 14 insane power-ups. You companions are laser blasting bees, speed boosting unicorns, spiraling praying mantises, whales in heat, and ultra defensive turtles.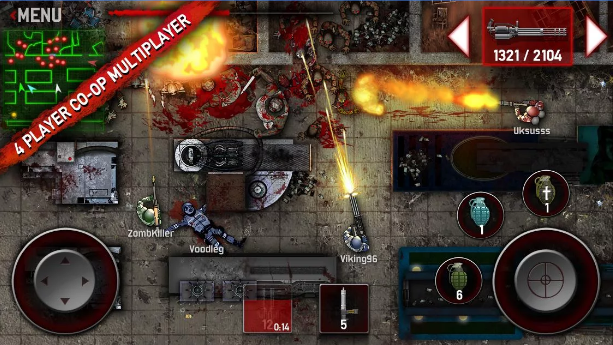 SAS is one of the best co-op shooter on Android. You can shoots against the zombie hordes in both single mode or 4 player co-op multiplayer mode. SAS features 50 Ranks to unlock, 44 weapons like Auto Shotguns, Browning Machine Guns, and RPGs, 2 Sentry gun classes and 3 grenade types for serious room clearing, 17 challenging maps, and 12 zombie types.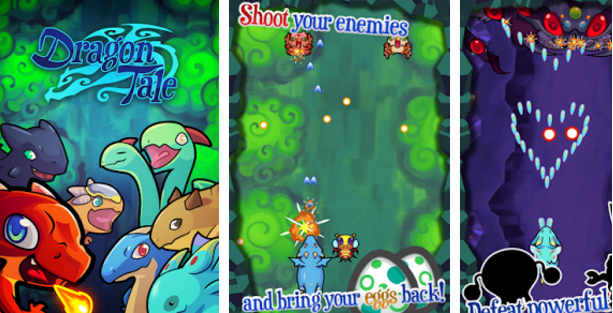 Dragon Tale is inspired by shoot'em up arcade games. You will play as dragons in Dragon Tale and explore amazing levels while facing challenging enemies. Control a dragon, kill enemies to get points and use gold to unlock new dragons! There are 8 dragons with different abilities to unlock and play with.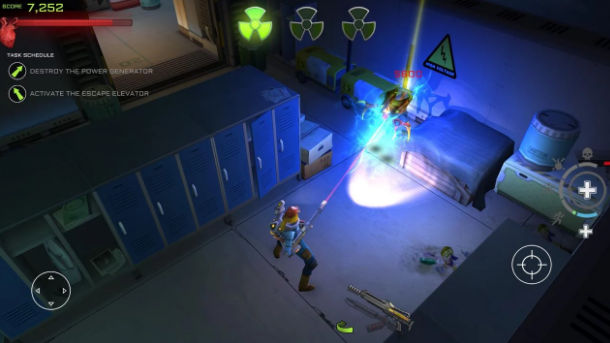 Xenowerk™ is a top-down action shooter which will challenge your action skills. Your mission is to explore an underground science lab and destroy all the nests and eliminate all mutants to prevent them from spreading. The game features 70 levels, a wide range of upgradable weapons and gear, and special powers to increase your survival rate.