Fishing is truly one of the best past times, which is fun and enjoyable. This said, before heading out to have fun in fishing, you should first know that there are eight types of fishing rods, which are must-haves.
Fly Rods
Fly rods are great for fly fishing as they are flexible. This allows its rod to fly forward and back when you now fix the line and hook the bait. These are usually for catching smaller freshwater fishes but may also be used for larger fishes if you get a bigger/longer fly rod.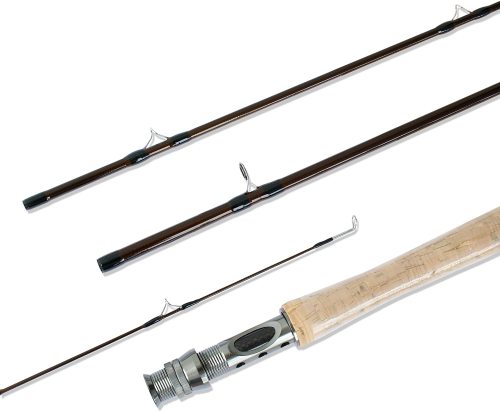 Smooth ring, using high-grade chromed stainless-steel guide ring which helps protect the fishing line. Advanced guides reduce friction and heat to a bare minimum. A grade cork grip, metal adjustable fishing reel seat, texture, simple and firm. Fixed fish reel effectively avoids loose swing phenomenon on fishing
Casting Rods
When you go fishing in running streams or open bodies of water, casting rods are a must-have. The rod of a casting rod allows you to position precisely the bait, which is placed on the hook so it wouldn't be too much effort to lure any fish.
Spinning Rods
Spinning rods are somewhat similar to casting rods. The spinning rod is shorter, lighter, and its rod has a larger eye. Spinning rod length may vary from a shorter 4 feet all the way to a longer 9 feet.
Sea-fishing Rods
As it suggests, sea-fishing rods are great for fishing in the sea. Lengths vary, and it is designed for use when fishing from either ship or boat. Sea-fishing rods come with heavy-duty, thick, and resilient fishing lines as they are made to catch larger fish.
Telescopic Rods
For an experienced fisherman, this is your dream rod. It is travel-friendly and compact, which makes it easier to load in cars. These rods can be extended and, as it suggests, are telescopic. It is only 1-2 ft when closed but can attain 20 ft—length when extended.
Trolling Rods
Trolling rods are durable, sturdy, and thick, made to catch playful and moving fish. These are long in length and thicker than usual rods.
Surf Rods
Surf rods are strong, sturdy, and longer in length, which allows you to cast further. The length of these rods is expected to be ranging between 12-15 ft. The thing, though, is handling surfing rods; you would need to be experienced enough as it is longer/thicker.
Ice-fishing Rods
Fishing in icy surfaces or cold waters would mean using ice-fishing rods. Classic ice-fishing rods do not have reels and are smaller too. Since these rods are shorter, these would mean getting fewer eyes as well.
To Conclude
You will observe that there is a specific rod for every location you choose and the type of fish species that you would want to catch. If you are truly into the art of fishing, it is a must for you to have all these types of fishing rods.