In this article we are going to share with you our favorite iPhone car racing games. These are all games specifically on the smartphone and not console ports. We think you'll enjoy the unique spin the iPhone's form factor puts on the genre, as well as the games' broad variety of gameplay styles.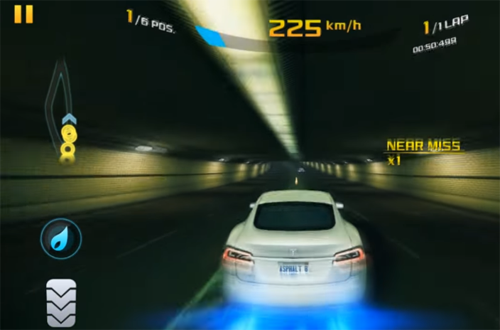 If you're looking for a traditional title, and a blockbuster one at that, then Asphalt 8: Airborne is the game you need to download. This is considered by many to be the best racing game available on the iPhone currently, and for good reason – it evokes memories of Need for Speed, Gran Turismo, and the Forza series. You really can't beat those titles on the home console, and you really can't do better than Asphalt 8: Airborne on the iOS. Featuring over 400 career events, 130 licensed cars to unlock, and arcade-style action, this game gives you a ton of content that rivals games found on other platforms.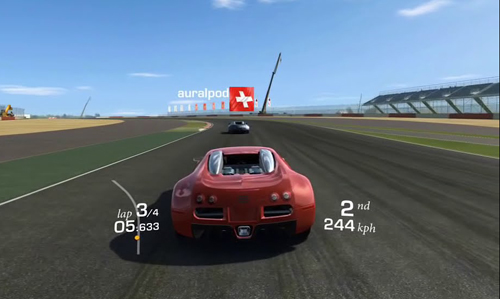 Need something more realistic? Then Real Racing 3 might be a better fit for you. This game from Electronic Arts has 18 locations taken straight from the real world and focuses on behind-the-wheel racing dynamics with the primary objective being to get to the finish line before everyone else. Like Asphalt 8, Real Racing 3 has loads of content: 170 cars to select, NASCAR and Formula E events, online multiplayer and single player modes, as well as special events.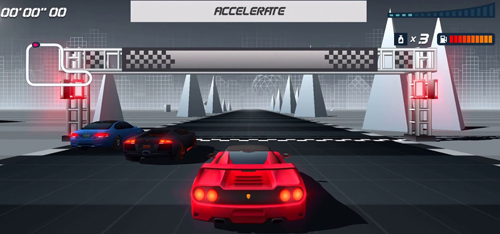 Gamers that recall Sega's Outrun for the arcades will find a lot to love with Horizon Chase, a game that recalls the best of the arcades racers from the late 1980s and early 1990s. While fundamentally different than Asphalt 8 and Real Racing 3, Horizon Chase finds its niche in recreating the classic feel of the older gamers. This might translate into a stiff or otherwise strange experience for players raised on more modern racing games, but with its cool graphical style, unique approach, and accessible gameplay style, Horizon Chase has a lot to offer racing fans.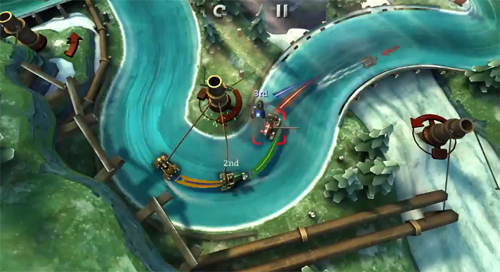 Something a little different in terms of mechanics, Slingshot Racing focuses on timing, precision, and momentum-based gameplay in this racer that tasks the player with using a grappling hook to swing around the track. Wildly different from the games already discussed, Slingshot Racing wins points for being unique and tailoring itself to the iPhone's specific gaming strengths.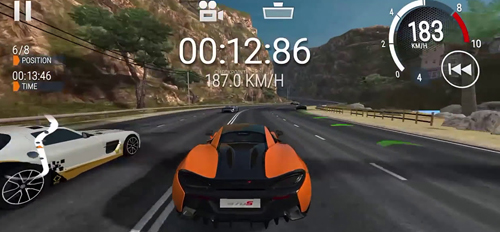 Gear.Club is an app from the team that brought us Test Drive Unlimited. Eden Games is known for their racing simulations, and they've successfully ported that concept down in the form of Gear.Club, a thoroughly impressive racer that recalls Asphalt 8's arcade approach.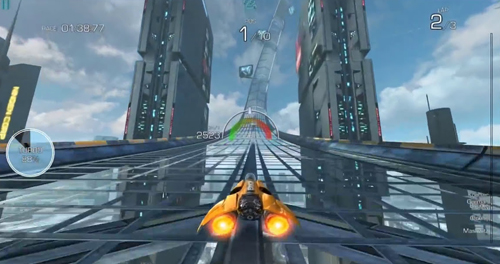 Remember the SNES classic F-Zero and the PlayStation blockbuster Wipeout? Those games are the spiritual inspiration behind AG Drive, a fast-paced futuristic racer that throws gravity out the window and pushes speed to the limits. More unforgiving than some of the other apps on this list, AG Drive rewards dedicated players who master its track layouts and the nuances of the individual vehicles.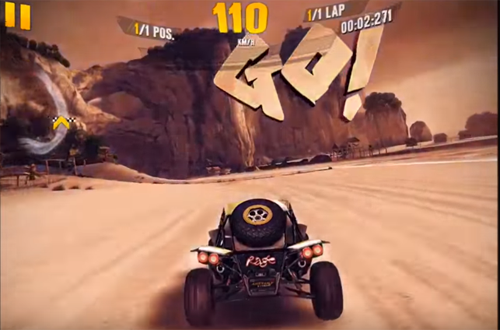 Asphalt Xtreme from Gameloft, the same team behind Asphalt 8, focuses more on dirt tracks and off-road racing while still bringing gamers everything they loved about Asphalt 8. Think of it as Motor Storm on you iPhone and you get the basic idea.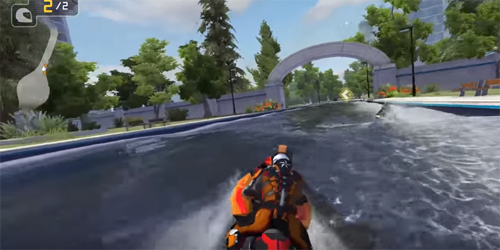 The last game on our list of recommended iPhone racing games takes the spirit of the Nintendo 64's Wave Racer and puts it in a delightful app called Riptide GP2. With beautiful graphics and intense gameplay, Riptide GP2's water-based racing offers enough of a variant on the classic racer game to make it worth a download.