Do you dream of being a ninja? If so, ninja games may be the best thing that can happen to you. Here is a list of the best ninja games available on Android.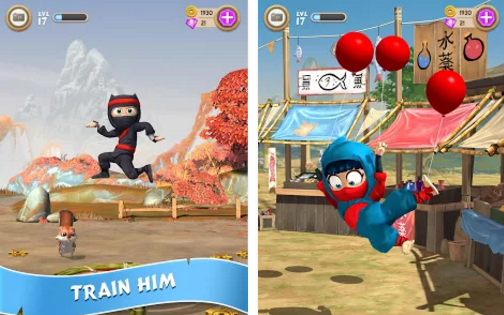 Clumsy ninja will prove to be your best virtual companion. Train him to become a skillful ninja and customize him to make him look stylish.
Help your ninja learn new tricks and indulge in a fun and action packed game.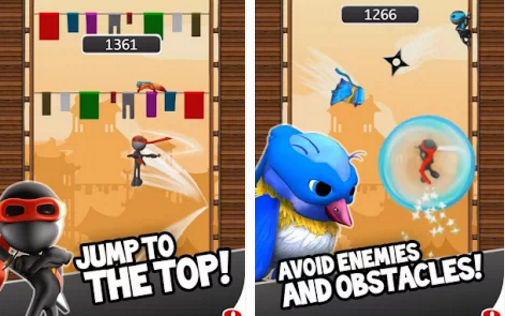 The evil squirrel is out to get you. Jump as high as you can to avoid capture. This game is marked by smooth controls and an endless plot.
Slash enemies. Outrun the squirrel. Through this game, be a ninja.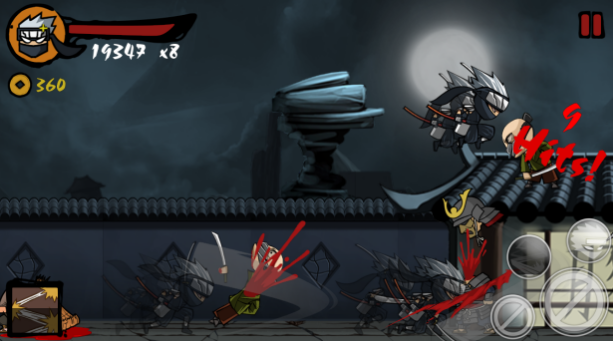 What will a ninja do if assassins murder his wife? He will seek vengeance. Embark on the journey of revenge with this game.
Multiplayer mode; smooth controls; a believable ninja experience; this game has it all.
NinJump DLX: Endless Ninja Fun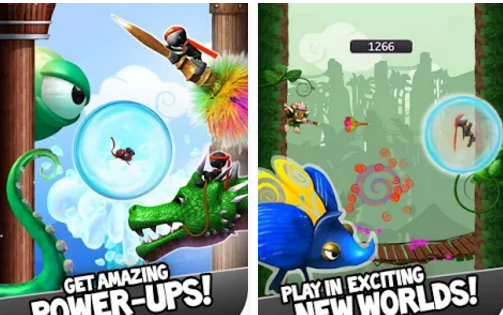 Same premises, but a new setting; this game is a sequel to NinJump and includes addition of various enemies and new power-ups.
If you enjoy running games, this game will not disappoint in delivering so with added twist along the way.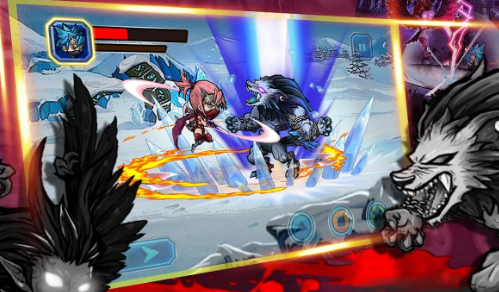 This game provides you with the only platform where violence is acceptable. It has more than 20 gory levels, and gives you a chance to embark on an action-packed adventure.
Excellent graphics and multiplayer system make this game one of the best.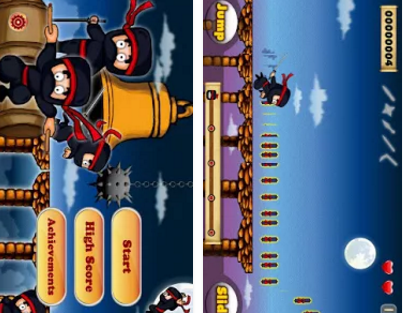 If running games excite you, Ninja Dash may just be the game for you. Navigate through a maze full of traps. Jump over obstacles. See how far you can run.
This game has simple controls and graphics marked by high resolution. If you are looking for an addictive and never-ending game, this just might be it.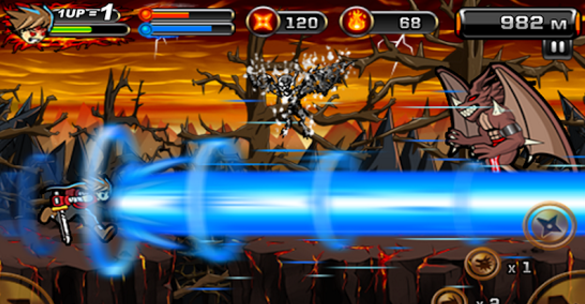 Help your Ninja friend in fighting against the monsters of the devil land. This game is marked by fast pace and smooth controls.
Excellent graphics and ability to play the game with your friends via the multiplayer mode will act as an added benefit. Kill the king of the monsters and earn the title of being a savior.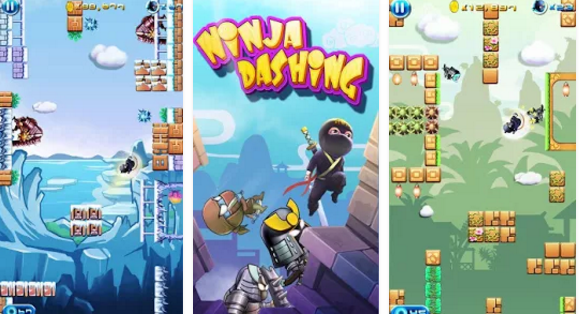 Avoid obstacles. Jump over barriers. Kill your enemies. In this game you will get to experience what being a ninja feels like.
The inclusion of four worlds and various levels has made this game addictive and fun to play. Not only is it easy but it also features excellent graphics. Such a game will not disappoint.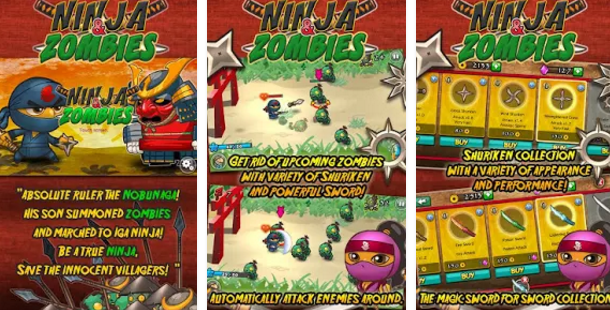 If you prefer role-playing games, this game will prove to be amongst your favorite ones. Assume the role of a ninja and battle against zombies.
This game features over 40 levels and 30 enemies to keep you addicted. Be a ninja. Command men to battle. Save the world from zombies.