Amazon's Kindle is one of the most popular e-readers on the market today. Chances are, if you're reading this blog post, you either own a Kindle or are considering purchasing one. But did you know that there's more to the Kindle than meets the eye? Here are 10 amazing facts about Amazon's Kindle that you probably didn't know.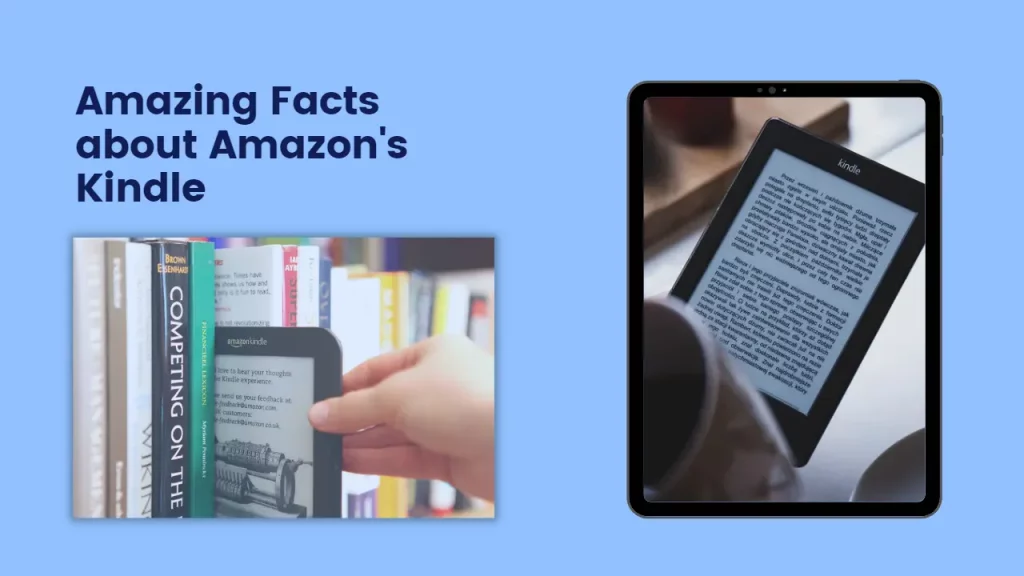 In November 2007, Amazon released the first Kindle. This was a game-changer for reading, as it allowed people to carry around a digital library in their pockets. Since then, Amazon has released several different models of the Kindle, including the Kindle Fire tablet and the Kindle Oasis. Each new model has brought with it new features and improvements, making the Kindle an ever more essential tool for reading lovers.
The name "Kindle" was chosen because it symbolizes fire and ambition. That's fitting, given that the Kindle was designed to ignite a revolution in digital reading.
The original Kindle was inspired by CEO Jeff Bezos' vision of having every book ever published available in digital form.
The very first book ever downloaded onto a Kindle was actually 1984 by George Orwell. It's a story about a dystopian future where the government controls everything and you're always being watched. But it's also a story about how people can resist even the most oppressive of regimes, and how hope can triumph in the end. That's why it's such a classic, and why it's still being read today, nearly 90 years after it was first published.
The first Kindle was sold out in 5.5 hours, which was much faster than anyone had anticipated. 
E-books are often less expensive than their print counterparts, so you can save money by making the switch to digital reading.
You can lend your e-books to other Kindle users for up to 14 days, which is a great way to share your favorite titles with friends and family members.
The first Kindle was a pretty big device, and it came with a physical QWERTY keyboard. The keyboard was used to input text into the Kindle's e-Ink display.
The first Kindle has almost everything a modern tablet has. The Kindle came with a 3.5mm headphone jack, so you could listen to audiobooks with headphones. The headphone jack was also used to connect the Kindle to external speakers. The speakers were not very good, but they were better than nothing. The Kindle also had a microUSB port for charging and data transfer. The Kindle had 2GB of internal storage, which was enough for about 1,000 books. The Kindle also had an SD card slot, so you could expand the storage capacity by adding an SD card.
For those who are unaware, Amazon's 3G Kindles offer free 3G connectivity in over 100 countries and territories. This means that you can connect to the internet without having to worry about Wi-Fi hotspots or using up your mobile data allowance. What's more, you don't even need a SIM card as the Kindle uses Amazon's Whispernet service. The only thing you need to be aware of is that you'll need to have an active Amazon account and browse the bookstore.
As you can see, there's a lot more to Amazon's Kindle than meets the eye! Whether you're an avid reader or simply looking for a convenient and affordable way to access your favorite books, the Kindle is definitely worth checking out.