Racing games are some of the most popular games on Android, and there are plenty of great options to choose from. But if you're looking for a motorcycle racing game that will get your heart pumping, look no further than these six contenders.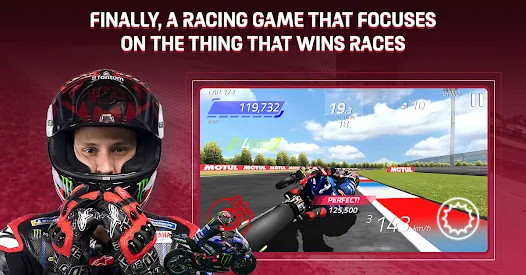 MotoGP is a fast-paced racing game that simulates the experience of competition MotoGP. The tracks and graphics are realistic, making it one of the most beautiful games in the App Store. The controls focus on what wins races: time your braking into corners and your throttle when accelerating out.
Winning races will not only give you bragging rights among your friends but also help you to rank up and unlock new and more powerful bikes. MotoGP features many different race types such as Grand Prix, Time Trial, and Director's Cut.
You'll have to put your skills to the test if you want to come out on top in all of them. Not only that, but you can also customize your rider and bike however you want. There are countless combinations so you can make your racer truly unique.
Bike Racing 3D by words mobile is the #1 BMX game in the market with wild and stunt action. It is designed for everyone- kids, casual gamers, and even hardcore gamers. It is easy to pick up but hard to master. Realistic bike physics gives players an authentic experience as if they are really riding a bike.
The tracks included in Career mode vary from easy trials to hard obstacles depending on the player's preference. There are a total of 60 tracks with different themes such as city, nature, and sunset. "Feel good" graphics makes the scenery eye-pleasing while playing.
There are five unique bikes that the player can choose from with their own specs and abilities. A new addition to the game is tricks that can be performed during gameplay for more points. Players can do a wide range of tricks such as a no-footer, tailwhip, bar spin, superman, and many more! Mastering each bike takes time and practice, but it is worth it once you finally beat your high score.
Mad Skills Motocross 3 is one of the best motorcycle physics games for Android devices. The bikes are easy to race and the game provides a realistic experience for motocross riders of all levels.
You can customize your rider's gear, equipment, and look to create your own personal style. The gameplay is deep and allows you to compete in online competitions against friends. New tracks are added regularly to keep the game fresh and exciting. Mad Skills Motocross 3 is the perfect game for anyone who loves motocross or wants to try it out for the first time.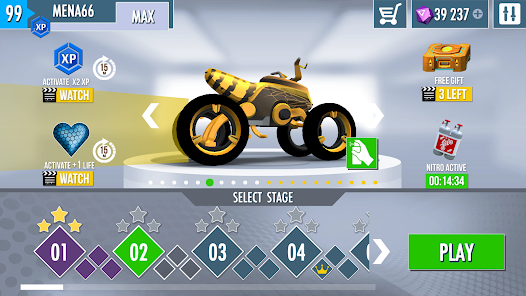 In Gravity Rider Zero, you'll race along tracks, climbing over obstacles and trying to avoid falling off. There are dozens of different bikes to collect, each with its own unique design. You can unlock new bikes by completing tasks, beating challenges, or breaking track records.
The bikes range from trial bikes to ATVs, WW2-era motorbikes to space rockets. The goal is to make it through the race without falling off, and with a bit of practice, you'll be able to master the tracks.
Moto Racing is not your average bike racing game. It's one of the most vibrant, super-charged moto racing games with action-packed courses to enjoy. In Moto Racing, you have the choice of different motos to race on and different terrains to test your skills, from outskirts and forests to snow-covered mountains and bridges in the city.
With just a swap of your phone, you can control the direction of your moto, and by tapping the screen, you can accelerate. The faster you go, the more thrill and excitement you will experience.