Tesla Motors is an American automaker, energy storage company, and solar panel manufacturer based in Palo Alto, California. The company was founded in 2003 by Martin Eberhard and Marc Tarpenning, although the CEO, Elon Musk, played an integral role in its establishment and subsequent success. Here are 10 facts about Tesla Motors that you may not have known.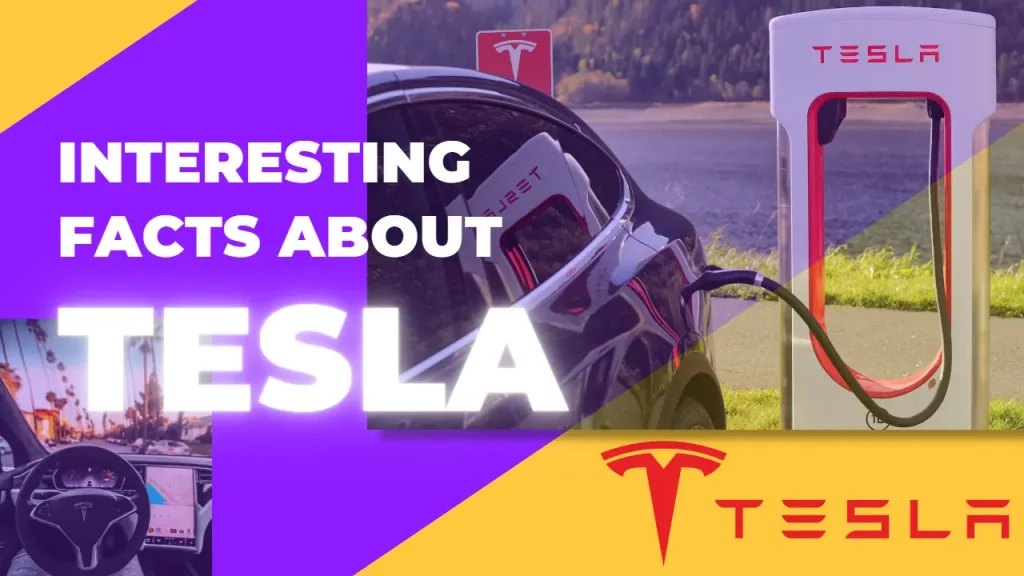 Tesla Motors was founded in 2003 by a group of engineers who wanted to prove that electric vehicles could be better than gas-powered cars. They named the company after Nikola Tesla, the inventor of alternating current, and set out to create the most technologically advanced car in the world.
Tesla's first car was the Roadster, which was based on the Lotus Elise chassis. The production version of the car had a range of 245 miles per charge and could go from 0 to 60 mph in 3.7 seconds. 
| Year | Deliveries |
| --- | --- |
| 2013 | 22,442 |
| 2014 | 31,655 |
| 2015 | 50,517 |
| 2016 | 76,243 |
| 2017 | 103,091 |
| 2018 | 245,491 |
| 2019 | 367,656 |
| 2020 | 499,535 |
| 2021 (Q1+Q2) | 386,181 |
Tesla deliveries since Q1 2013
In 2009, Daimler AG acquired a 9% stake in Tesla for $50 million. This made Daimler Tesla's largest investor at the time. 
Since 2009, Tesla has manufactured over 1.9 million electric vehicles, accounting for nearly 80% of the EV market. Tesla's success in the EV market is largely due to the company's early investment in the technology. As a result of its dedication, Tesla has achieved a dominant market share in the US. 
The Model S has been Tesla's highest-rated car ever since it was first introduced. It's a sleek, stylish, and efficient car that has won the hearts of drivers all over the world. The Model S has a range of up to 405 miles on a single charge, making it perfect for long-distance travel. It also has a top speed of 155 mph, making it one of the fastest cars on the road.
Tesla's commitment to sustainable energy is well known, but the company is also at the forefront of developing autonomous driving technology. All Tesla models now come with the hardware necessary for full self-driving capabilities, and the company is constantly working to improve its software and refine its algorithms. While other manufacturers are still testing self-driving prototypes on public roads, Tesla owners can already enjoy features like Autopilot, which allows the car to handle most of the driving tasks in certain conditions. 
In 2012-2013, Tesla debuted its Supercharger network – a network of high-speed charging stations designed for long-distance travel in Teslas cars. There are Tesla Supercharger locations in over 3,000 different places around the world.
In 2016, Tesla made a move to consolidate its position in the sustainable energy market by acquiring SolarCity, a solar panel installer that Musk co-founded. The move was designed to create a one-stop shop for sustainable energy products, and it has helped to make Tesla a major player in the solar power industry. 
Tesla employs more than 70,000 employees across its factories, offices, and stores. Tesla crossed the 70,000 mark in 2020.
Tesla's recent market cap is a testament to the company's incredible run over the past few years. Tesla reached the $1 trillion mark on October 25th, 2021, becoming only the sixth company in history to do so.
It's no secret that Tesla had a banner year in 2020. The electric carmaker generated a staggering $31.5 billion in revenue. Much of this growth can be attributed to the launch of Tesla's Model 3, which proved to be immensely popular with customers.
Tesla has been having a great year so far in China. In October 2021, they sold over 50,000 vehicles.
As you can see, Tesla Motors is a pretty fascinating company! It has come a long way since it was founded in 2003, and it shows no signs of slowing down anytime soon. If you're looking for an interesting automaker to keep an eye on, Tesla is definitely one to watch!