Simulation games are fun, interesting, and a good way to pass the time. They're usually pretty easy to pick up and play, and they can be super addicting. Plus, there are usually a ton of different ones to choose from, so you can find one that fits your interests perfectly. And if you're looking for some simulation games to play on your Android device, from farming to dating, these are the best simulation games you can play on your Android device!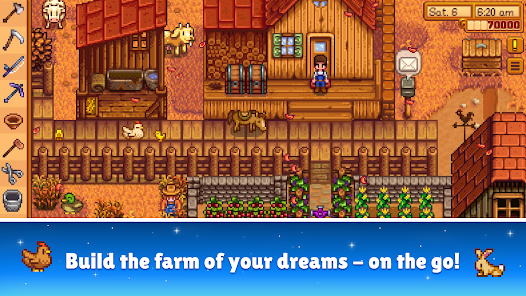 Stardew Valley is an idyllic farming RPG where you can turn your overgrown fields into a lively and bountiful farm, raise and breed happy animals, and grow a variety of seasonal crops. With the help of your friends, you must turn the overgrown fields into a thriving business. There's a wide variety of crops to grow and animals to raise, and you can even craft goods to sell at the local market.
You can also customize your farmer and home with hundreds of options to choose from. If you want to settle down and start a family, there are 12 potential marriage candidates. You can become part of the community by taking part in seasonal festivals and villager quests.
There are also vast, mysterious caves to explore, dangerous monsters to encounter, and valuable treasures to find. You can spend a relaxing afternoon fishing or crabbing by the seaside.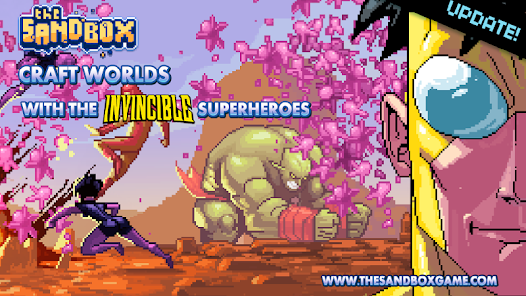 In this game, you get to play god as you can destroy everything with just a tap of your finger or create worlds with life. The game lets you assemble some of the most complex mechanisms and let them transport materials and activate separate actions.
With the Sandbox, you can craft your own world with amazing detail thanks to the amazing pixel art. You can choose from over 200 elements to combine for different physics effects. There are 20 exciting campaigns with 300 game levels in all. You can also add an intelligent life form to your world, such as humans, and change their behavior using magic powders.
Or you can play with the controllable elements, such as ninja, avatar, snake, and create your own video game level. The Brainiac allows you to create dynamic contraptions and use any of the 8 interactive bodies to connect with it.
You can also cruise around in your spaceship, drill, or UFO. This game is perfect for those who love to be creative and have fun with friends.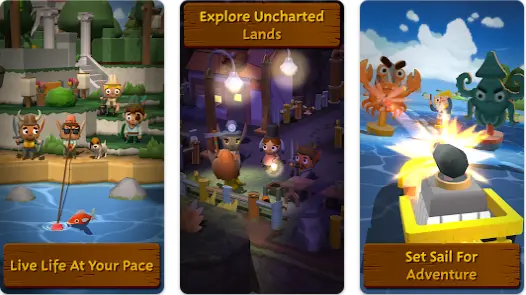 The game lets you follow in the footsteps of the legendary Captain Seabeard and discover a huge ocean that is teeming with islands that you can explore. This simulation game lets you live life at your pace, and you can choose your own path. Whether you want to become a fearless archaeologist, a world-famous chef, or a deadly warrior, in the game of Seabeard, you can realize all these dreams.
You can set sail to discover lucrative trading routes and source rare and valuable items. Rebuild the legendary trading capital, Accordia, and hire the finest market traders. You can also choose to conquer the seas by encountering the challenges of the ocean. These include feeding whales, rescuing shipwrecked passengers, and battling menacing sea monsters.
You can also get creative in Seabeard by building houses, furnishing them with unique items, and decorating them however you like. There are also many opportunities for you to express yourself musically.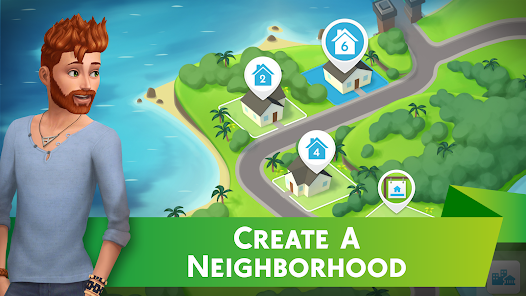 Whether you're a fan of The Sims franchise or not, there's no denying that The Sims Mobile is one of the best simulation games available on Android. The Sims Mobile allows you to create amazing Sims, customize their distinct appearances, and give them unique personalities.
You'll also need to manage their needs like hunger, energy, and hygiene as they go about their everyday lives. As you progress through the game, you'll be able to unlock new career paths and decorations for your home.
You can also build their homes, choosing from a variety of furniture, appliances, and decorations. In addition, you can shape your Sims' lifestyle by guiding their stories from careers and hobbies to relationships and families.
The Sims Mobile also allows you to play together with other people by hosting and attending parties. You can even move in with other people!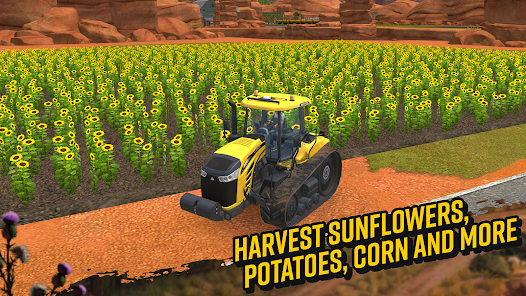 For those who are interested in simulating the Agricultural industry, Farming Simulator 18 is the game for you! In this mobile game, players will need to tend to their crops and livestock while managing their finances.
It's a game that slowly but surely became one of my favorites. I love how this game allows you to live the farmer's life without having to wake up at the crack of dawn every day. You get to choose what kind of farm you want to run, what crops you want to plant and harvest, whether or not you want to deal with livestock, and so much more.
This game gives you the opportunity to try your hand at so many different aspects of farming that it's hard to get bored with it. The new 3D graphics are gorgeous and give the game an extra layer of realism that I appreciate. I also enjoy being able to play with friends in local multiplayer mode because it makes for some fun competition. see who can make the most money or produce the most food in a given amount of time.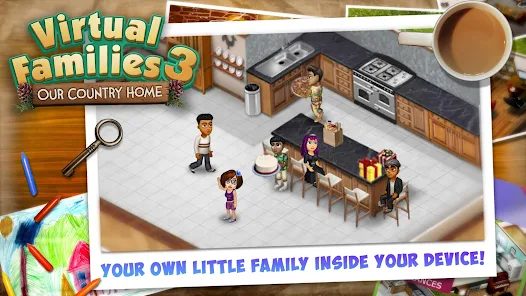 Adopt a little person into your family and help them find a partner in this quirky dating sim. Along the way, you'll need to help them get a job, buy a house, and start a family of their own. This addictive life simulation game has tons of different elements to manage, and it's sure to keep you hooked from beginning to end.
In Virtual Families 3, you are responsible for caring for a small family. You will need to care for a small family and help them to grow into happy adults. You can upgrade your family to be the best that they can be, and make sure that they have everything they need.
This game runs in real-time, which means that your family will continue to live, eat, grow, and work even when the app is switched off. There are many different events that will happen during the course of the game, so you never know what might happen next.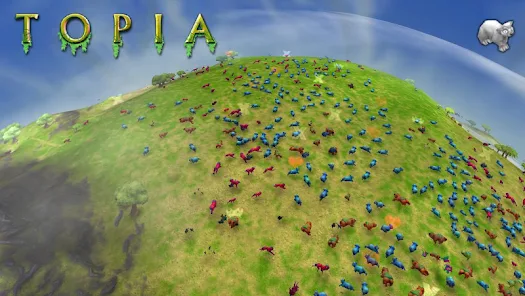 Topia World Builder is the game designed by Crescent Moon Games, an award-winning studio, and developed by Glenn Corpes, who's the creator of the Populous game series. Topia World Builder is a god simulation game where you get to create your own world and determine its fate.
It is a unique world-building simulation game that lets you become a god and shape your land as you want by using touch control. You can swipe your fingers to create mountains, oceans, rivers, and valleys. You can watch the trees grow, spawn animals, and watch them live and die on your planet.
You can also change the color of the land, water, and sky to create different looks for your world. And if you want to edit your world later, you can save it so you can pick up where you left off. Topia World Builder is a fun and easy way to while away a few hours creating your own little paradise.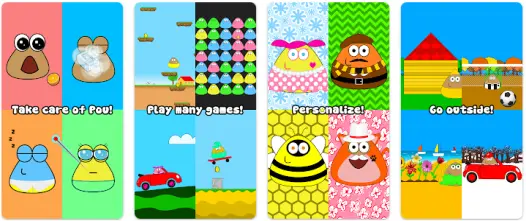 Pou is a unique simulation game because, in this game, you have to take care of an alien pet as you feed it, clean it and play with it. Watch your pet grow up as you level up and unlock all the different outfits and wallpapers to satisfy your unique taste.
You can also customize Pou's appearance by trying out new outfits, hats, and eyeglasses. Each room has its own wallpaper that you can customize, and there are achievements and special items to unlock as you play.
The game is also available in dozens of different languages, and it's a customization simulation game.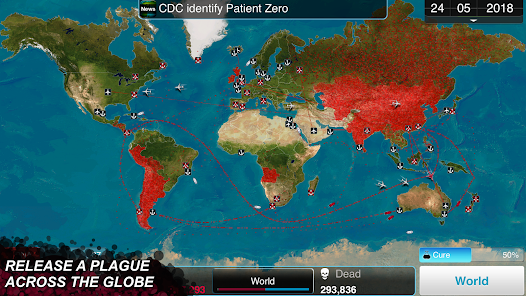 Plague Inc. is a simulation game that brings together a strategy and some of the most terrifyingly realistic simulations ever. In Plague Inc., you take on the role of a deadly pathogen bent on ending humanity.
Starting with Patient Zero, you must evolve your disease and spread it throughout the world, using any means necessary. The game features a highly detailed, realistic world with advanced AI, 12 different disease types, 50+ countries to infect, and hundreds of traits to evolve.
Additionally, there are expansion updates available that add new content and gameplay mechanics. Whether you want to achieve a high score or simply enjoy watching the world burn, Plague Inc. will give you plenty of opportunities to do so.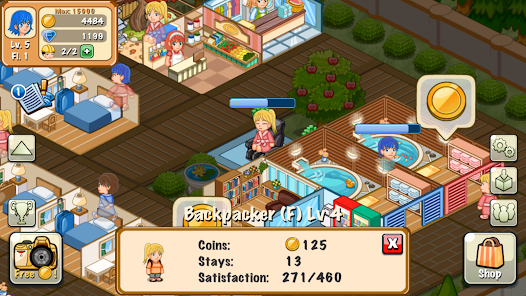 In this game, you're in charge of building and designing your very own resort. Be careful when upgrading facilities and investing in new items, as you'll need to attract tourists in order to become the best hotelier!
With over 300 facilities and decorations to unlock, as well as 20+ different guests, you'll have plenty of opportunities to show off your creative side. You can also visit other hoteliers in multiplayer mode and collect tips from them. Plus, the game is optimized for the latest devices so you won't have to waste any data playing it.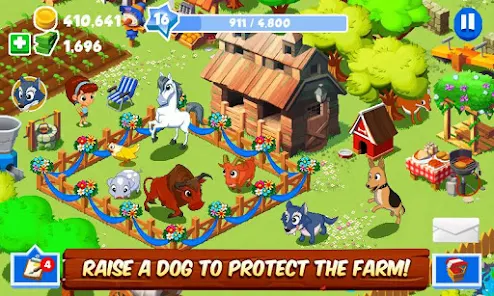 Green Farm 3 will make you rediscover the joy in farming. After inheriting an old manor from your uncle, you must complete a series of missions to restore it to a successful farm. You also have to manage your farm with the help of friends and neighbors to become the most famous farmer of all.
With a fresh new atmosphere and a rich storyline with new characters to meet and play with, this game offers many new ways to experience the fun of farming. Easier controls make managing your farm simpler than ever, so you can focus on enjoying the fun parts of farming. Friends will help you reach your goals, so be social and friendly in order to get the most out of Green Farm 3.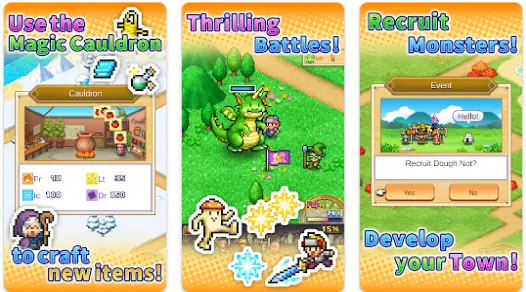 Last but not least on our list of best simulation games for Android is any game from Kairosoft Co., Ltd. This developer studio is well-known for its addicting management games that put players in charge of everything from restaurants to anime studios. While most of their games are paid titles, they do have a few free-to-play options like Pocket Stables that are definitely worth checking out.