Simulation games are fun, interesting, and a good way to pass the time. If you have ever played a simulation game on your computer and want to experience the same joy on your Android device, these are the best Android simulation games that you can try.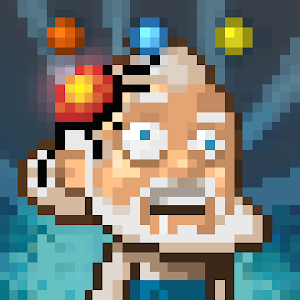 In this game, you get to play god as you can destroy everything with just a tap of your finger or create worlds with life. The game lets you assemble some of the most complex mechanisms and let them transport materials and activate separate actions. With the Sandbox, you can craft your own world with amazing detail thanks to the amazing pixel art. You can play with humans, robots, ninjas, and zombies. You can also compose your own music and do so much more. The universe is yours to destroy or create, and your imagination is the only limit.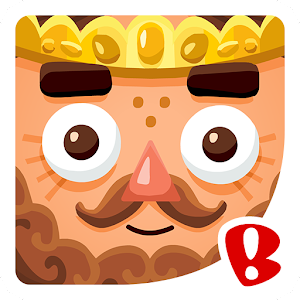 The game lets you follow in the footsteps of the legendary Captain Seabeard and discover a huge ocean that is teeming with islands that you can explore. This simulation game lets you live life at your pace, and you can choose your own path. Whether you want to become a fearless archaeologist, a world-famous chef or a deadly warrior, in the game of Seabeard, you can realize all these dreams.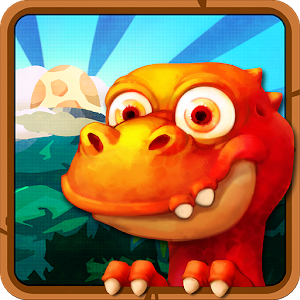 Dino Island is a game that offers a new raising experience paired with the smooth controls that are lovingly crafted for your Android tablets and phones. In Dino Island, you can experience a peaceful and simple life and raise dinosaurs from babies. You can breed the dinosaurs to discover some rare ones. The game is free of hunters, so it's all about raising your dinosaurs.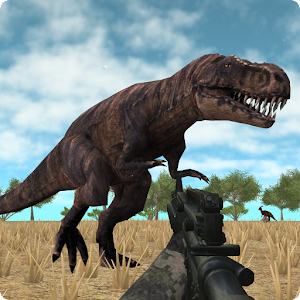 This simulation game is all about an African environment filled with dangers and thrills. Your only mission is to stay alive as there's only going to be one winner: you or your enemy, the bloodthirsty dinosaurs. Unlike Dino Island, this game isn't about breeding and raising dinosaurs, but it's about becoming the ultimate dinosaur hunter.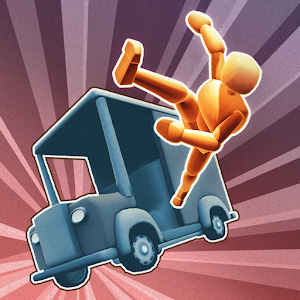 Perform some death-defying stunts, crash into walls and objects, create traffic pile-ups and share all the fun in Turbo Dismount. This game is the kinetic tragedy of Mr. Dismount and all the cars that love him. It's the sequel to the wildly popular and highly successful impact simulator game Stair Dismount.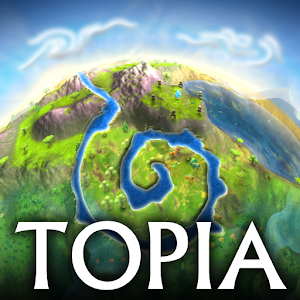 Topia World Builder is the game designed by Crescent Moon Games, an award-winning studio, and developed by Glenn Corpes, who's the creator of the Populous game series. Topia World Builder is a world building simulation game that is tailored for Android devices. It is a unique world building simulation game that lets you become god and shape your land as you want by using the touch control. You can swipe your fingers to create mountains, oceans, rivers and valleys. You can watch the trees grow, spawn animals, and watch them live and die on your planet.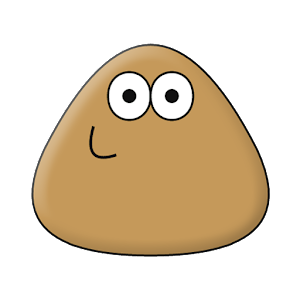 Pou is a unique simulation game because in this game, you have to take care of an alien pet as you feed it, clean it and play with it. Watch your pet grow up as you level up and unlock all the different outfits and wallpapers to satisfy your unique taste. The game is also available in dozens of different languages, and it's a customization simulation game.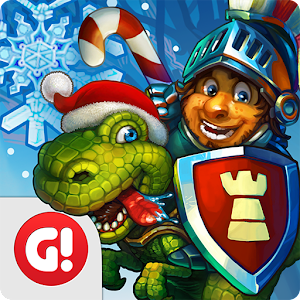 In this simulation game, you get to be the ruler of a new kingdom and tackle all the various challenges that you'll face throughout the game. Some of the challenges are peaceful as you'll have to build a village, repair a barnyard, or plant a garden. However, some other challenges will require you to improve the castle defense, protect your kingdom from attacks, and craft weapons and tools to fight wars and protect your people. The main objective is to bring prosperity to your land and ensure that farming takes place, towns develop, and enemies are defeated.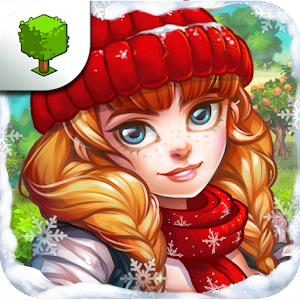 Farmdale is the wonderful story of happy and friendly farmers who are living in a beautiful land. Being one of the citizens of this land, you get to grow plants and take care of your animals. You can also help your neighbors, expand your farm, and explore all the mysteries of this fantastic farm world.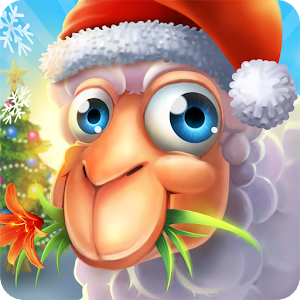 Let's Farm is another cute farm game that you'll find on Android, and you can plant fresh crops or produce delicious food. You can greet the neighbors, trade with your friends and neighbors, complete the orders and raise your lovely pets. The goal of this simulation game is to turn your farm into the prettiest and most profitable one.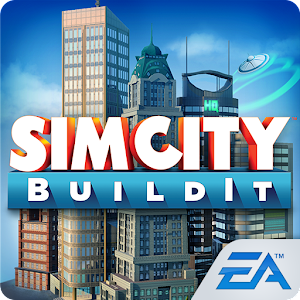 SimCity is the game that you want if you live world building games as you get to make countless buildings filled with vivid 3D-quality graphics. SimCity is the most realistic world building game on Android. You can place the buildings strategically to keep the taxes flowing and the city growing. You get to manage your city using simple and easy touch controls. You can also establish trade of resources with your friends or other cities. You can also unlock the exclusive buildings such as the Big Ben or the Arc de Triomphe. You can unleash natural disasters or solve city problems such as traffic, pollution, and fires. In this game, you'll also have to balance the services such as entertainment and power to ensure harmony and peace among your citizens.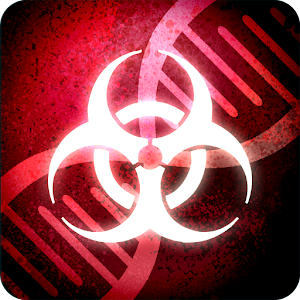 Plague Inc. is a simulation game that brings together strategy and some of the most terrifyingly realistic simulation ever. Your pathogen has infected Patient Zero and now you have to bring about the end of the world by evolving a deadly plague that will end humanity.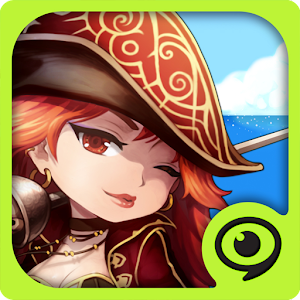 This game is all about sailing the world and building unique towns. You can explore different parts of the game's world, trade for goods, and harvest crops such as fruits and vegetables. You can set sail to all of the seven continents, visit the major cities such as London and Athens, and collect unique items and gifts from all the countries in the world.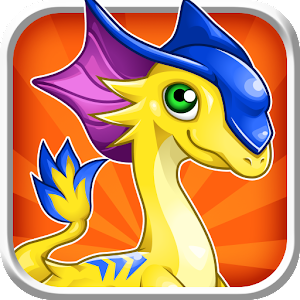 Jurassic Story is the unique game that brings together dinosaurs and dragons as you get to build and reproduce the world to your liking. Dinosaurs and dragons are your pets in this world building simulation game.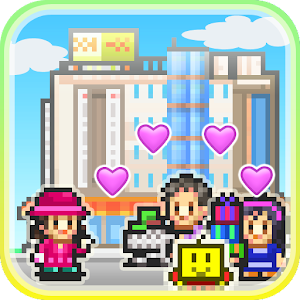 Mega Mall Story is a game that lets you design malls so that you can attract customers and end up with a 5-star mall. This mall management simulation game offers fast food joints, sushi restaurants, elevators, stairs and even a heliport.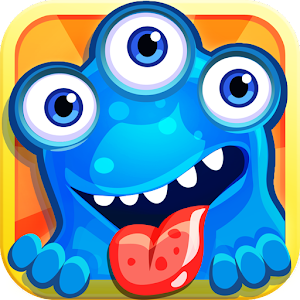 In this simulation game, you get to hatch, raise, and breed cute and strange new monsters in this tropical monster paradise. Your task is to become a great Monster Trainer, and you have to discover the rare Diamond Pegasus. Find hundreds of unique monsters of all shapes and sizes in Monster Story.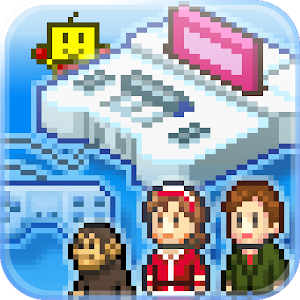 This unique simulation game is about managing a game company and developing a game that will sell millions of copies. This game copies the feature of the developer's own game company and gaming console. Pick your programmer or sound engineer and design the best-selling game.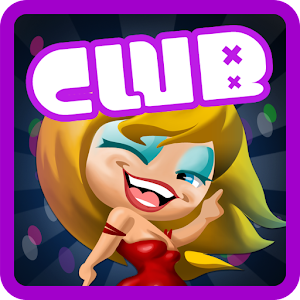 Nightclub Story is a game where you get to start a nightclub and design all its aspects and details. You can design the dance floor, lighting, drinks, thumping speakers, unique posters and much more. It's all about completing your nightclub nirvana.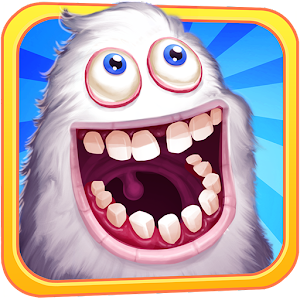 My Singing Monsters is a unique combination of world-building and music game. You can collect or breed your adorable monsters as each monster has a unique sound, song, and personality. Your goal is to create the ultimate digital monster orchestra. The game is incredibly fun and adorable, and it's a very unique combination of music and simulation.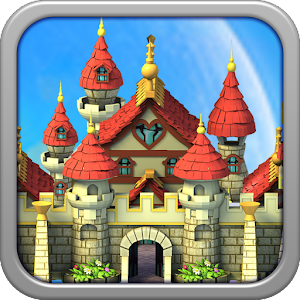 Miracle City is another great city building game that involves growing crops, mining, and building houses. You can gain energy and money to develop the city of your dreams. You can also decorate it to please the citizens and make them work harder. You can also visit neighboring cities and get gifts and help to accelerate your city's development.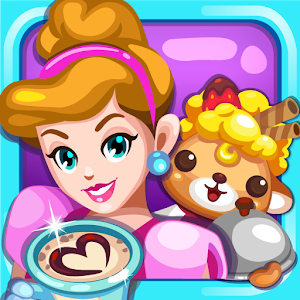 While on vacation in the faraway land of Fairy Kingdom, Cuby and his friends meet the beautiful Cinderella, who runs an cafe for the princess. But business hasn't been going well for Cinderella, it is your mission to help her restore the legendary Cinderella Cafe to its former glory. Use your speed, skill, and quick thinking to serve the best food to your customers.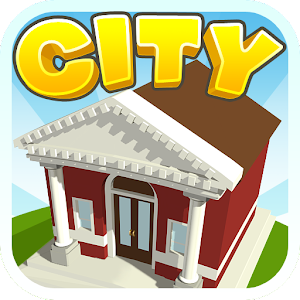 In City Story™ you and your friends can build a new world based on your imagination. You will build and decorate your own dream city with cafes, boutiques, bakeries, hotels, and other landmark while waiting for your population to skyrocket as you create the ultimate living, breathing city. The game includes free updates with new businesses, houses, parks, landmarks and more every week.
Hotel Story: Resort Simulation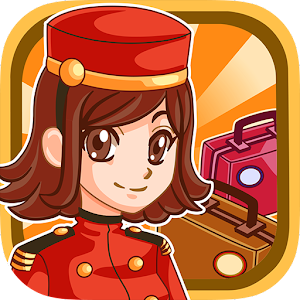 『Hotel Story』is a management game for hotel & resorts. You now can build and design your dream resort. Be careful in upgrading your facilities, investing in new items, attracting tourists to become the best hotelier! If you are looking for a hotel simulation game that's fun and strategic to play, this is better than any other out there.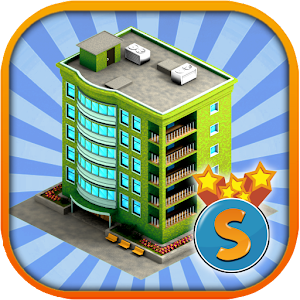 If you liked the early Sim City tycoon games, you will definitely love this game. In City Island you will expand and build houses for your citizens, decorations and community buildings to make them happy, explore the beach, and create jobs so you can earn money and gold from your happy citizens. The game will be a good challenge when your city is expanded.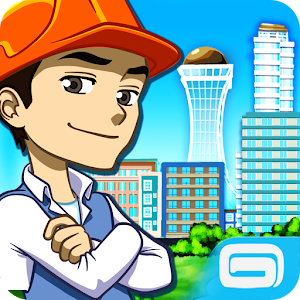 Your mission in this game is to design and build the prospering city of your dreams and make it a wonderful place to live for your citizens. You are provided with a vast number of creative resources, so unleash your imagination as you place functional buildings and cool decorations. Meet characters who can't wait to be your neighbors and help each other's cities grow. You can even take an entertaining break from being Mayor with special mini-games that will challenge you and offer various missions and collectibles.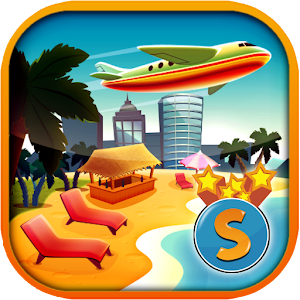 City Island: Airport is a city building game created by top developer Sparkling Society. The first game, City Island, is a very popular tycoon game with millions of players.In this game, you play as a perrson who is marooned on this exotic tropical island and start with 1 house and later will expand with an airport for handling both incoming and outgoing flights.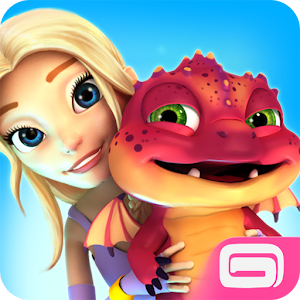 Somewhere between your dreams and reality lies a place where creatures of your imagination are given life to create your own personal fantasy world. Guide your villagers in unearthing treasure, farming exotic plants and building a thriving village of your own design.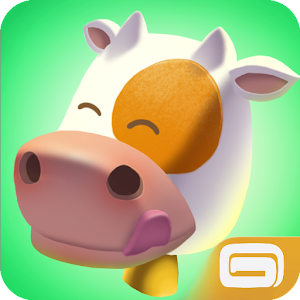 Green Farm will make you rediscover joy in farming. After inheriting an old manor from your uncle, you must complete a series of missions to restore it to a successful farm. You also have to manage your farm with the help of friends and neighbors to become the most famous farmer of all.  With a fresh new atmosphere, and a rich storyline with new characters to meet and play with, this game offers many new ways to experience the fun of farming.
Do you love the move Ice Age? Its official game is finally coming to Play Store. Scrat's hunt for his favorite acorn has opened a crack in the Earth's crust, sending the animals running for safety. Manny, Ellie, Diego and Sid decide to build a new village for their displaced friends. You have to help them in this heroic challenge and get ready for fun and surprises along the way. You will be immersed in the unique world of Ice Age and get in contact with all of your favorite characters as they lead you on quests and missions.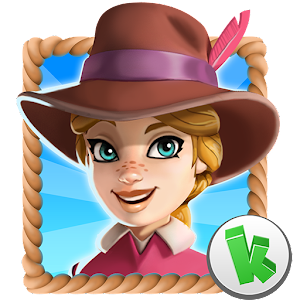 Your wagon train has broken down in the wild frontier on its way out to Oregon. Now you're stranded in a mysterious canyon with a motley crew of settlers. It's time to build a new home and turn it into your own beautiful frontier town. There are many treasures and unexpected romances await as you mine the hidden canyon, discover ancient mysteries, and create a booming settlement.