Strategy games are a great way to enjoy some downtime, and there's no shortage of them on the iPhone and iPad. Whether you're looking for something light and casual or a more challenging experience, there's a perfect strategy game out there for you. So if you're ready to put your thinking cap on, check out our list of the best turn-based strategy games for iPhone and iPad!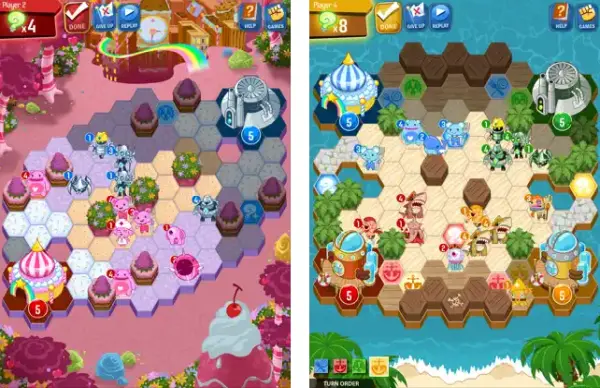 Outwitters is a turn-based strategy game where you battle with friends or strangers in 1-on-1 or 2 vs. 2 matches. The objective is to destroy the enemy base, and the first player to do so wins.
There are four different races you can choose from, each with its own unique special unit. You can fight alongside a hermit crab cannon, brainwasher, creeping thorny octopus, or troop-teleporting narwhal.
As you play, you'll be matched up against players of similar skill levels in order to provide a fair and fun experience for all. New seasons arrive periodically to shake up the leaderboards, so there's always something new to strive for.
You can use your Game Center account and friends list to keep track of your progress. Outwitters is a universal app with retina support, so you can enjoy it on any device. Cross-platform play is also supported, so you can play with anyone, anywhere.
XCOM: Enemy Unknown is a turn-based strategy game in which you must defend Earth from an alien invasion. The game features a deep and challenging gameplay experience, with many different ways to approach each situation. There is also a great sense of scale, as you must manage your resources carefully in order to succeed.
The expansion introduces several new features to the game. One of these is the ability to build new base facilities, which unlock unearthly new capabilities for XCOM's soldiers. These include the Genetics Lab, which allows soldiers to receive powerful genetic modifications; and the Cybernetics Lab, which allows soldiers to use devastating mechanized cybersuits in battle.
Other new features include the ability to research and implement new technologies, such as the Meld Cannon; and the ability to call upon powerful XCOM allies in times of need.
The Fire Emblem series is a popular franchise that has been around for over 30 years. The series is known for its tactical gameplay and gripping storylines. Now, the series is available on smart devices with Fire Emblem Heroes.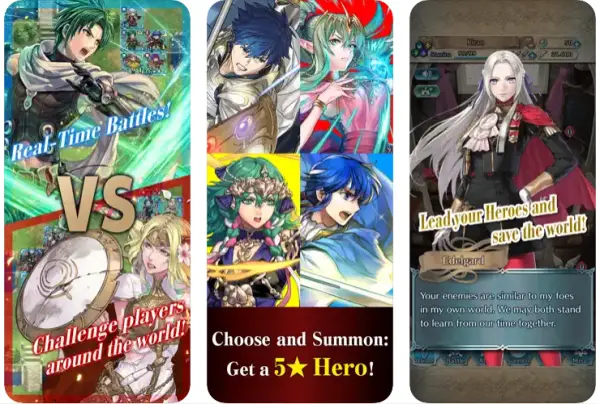 In Fire Emblem Heroes, players can customize their battles to suit their playstyle and summon characters from across the Fire Emblem universe.
There are many different modes to choose from, including a story mode, an arena mode, and a training mode. Each mode offers its own challenges and rewards.
There are also many different characters to choose from, each with its own unique abilities and weapons. With so much to see and do, Fire Emblem Heroes is a must-play for fans of the series and newcomers alike.
Skulls of the Shogun is a fast-paced turn-based strategy game inspired by classics of the genre, with a unique and colorful cast of characters to meet and an extra campaign for even more undead action! In the game, you'll take on the role of a powerful general who has been resurrected from the dead and must lead your army to victory against all odds.
The game features 24 different stages set across four different areas of the underworld, each with its own challenges and opportunities for strategic growth. You'll need to make use of all your skills to claim victory, but thankfully you won't be alone – up to four players can join in on the fun in multiplayer mode!
Hitman GO is a turn-based strategy game that uses diorama-style set pieces to create stunningly realistic situations. You play as Agent 47, a world-renowned assassin who must complete a variety of challenges, each more difficult than the last.
The game is set up like a board game, and you must use your wits to navigate each level and take out your target. The levels are intricately designed, and you'll need to use all of 47's tools to complete each one.
There are many different ways to complete each level, so you can replay them, again and again, to try out different strategies. The visuals are stunning, and the challenges will keep you coming back for more.
Civilization VI is a turn-based strategy game in which you must build an empire that can withstand the test of time. In Civilization, you take on the role of a ruler of one of history's great civilizations.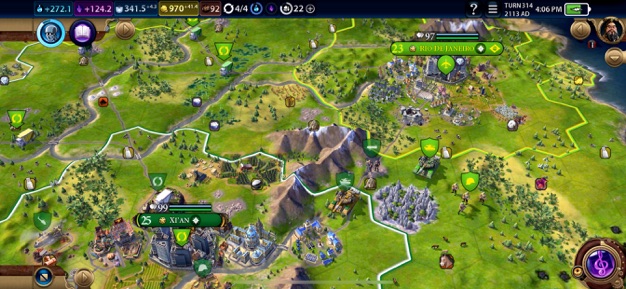 You must guide your empire through the ages, navigating the challenges and opportunities that arise. Along the way, you'll wage war, conduct diplomacy, and advance your culture. If you're successful, you'll become Ruler of the World – but it won't be easy. You'll need to be strategic, efficient, and lucky to succeed.
With so much at stake, there's no wonder why Civilization is still one of the most popular games around. Whether you're playing it for the first time or the hundredth time, there's always something new to discover.
The game offers a deep and complex gameplay experience, with many different ways to win. There are also numerous expansions available for the game, which add even more depth and replayability.
Fantasy War Tactics R is a great game for strategy fans. It is similar to Final Fantasy Tactics and Disgaea and has a solid tutorial system that makes it easy to get the hang of the game. There is a lot to learn, but the game is well worth the effort.
The scenario mode allows you to become a lord and conquer the world, while the hero growth mode lets you level up your heroes and unlock new abilities. The challenge mode offers a variety of challenges to keep you coming back, and the vs mode lets you battle other players online.
In Strategy & Tactics: World War II, you'll find yourself pitted against some impressive AI enemies across three different campaigns. Europe, Asia, and Africa are all represented, and you'll need to utilize a classic turn-based battle system in order to succeed.
There are eighteen missions in total, complete with an exciting storyline, charismatic characters, and some serious Serried ranks of historically accurate troops. You'll also be able to research new technologies in order to improve your troops and build up industry, plus there's the option to lead your army to victory.
If you manage to finish all that, you'll still have skirmish games, several classic scenarios, and hot seat mode to play. All of this is displayed in a highly detailed but easy-to-understand interface.
War of the Zombie is a zombie outbreak strategy simulation game that combines turn-based and real-time gameplay across the entire world. In the game, you will be responsible for choosing, equipping, and dropping a team of 4 marines and vehicles into real-time combat to survive and prevent the spread of the zombie virus.
You will also need to manage your resources carefully to research and develop nanotech, genetics, engineering, and weapon technologies that will help you rid the world of the undead. The game is extremely challenging and requires careful planning and strategic thinking in order to succeed.