The right theme can make lots of differences when it comes to creating an engaging Microsoft PowerPoint or Google Slides presentation. Following are best free Google Slides and PowerPoint templates for your project:
Free Templates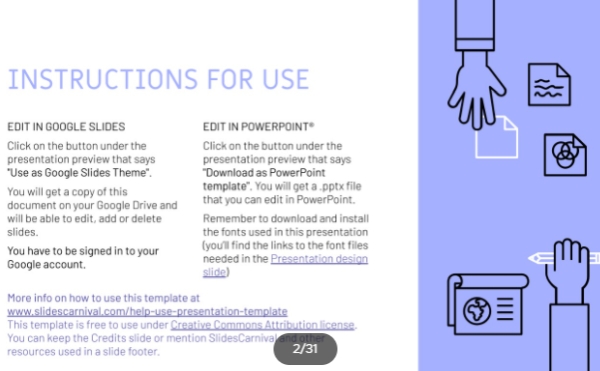 These templates are most commonly associated with business purposes – marketing, teamwork, planning and so on. They are available for free and come with a 16:9 aspect ratio (fully adjustable) and 25 different slides. The theme has a light purple appearance and features over 80 icons.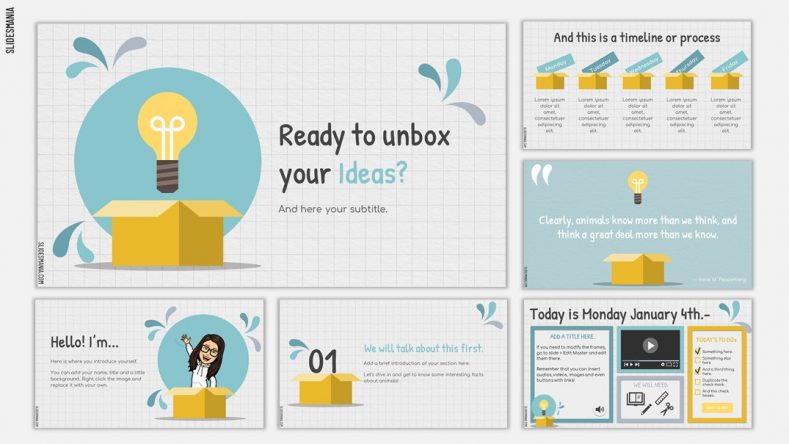 This template is suitable for idea sharing. You can share ideas with your colleagues or classmates, you can also "unbox" different apps and show how they work.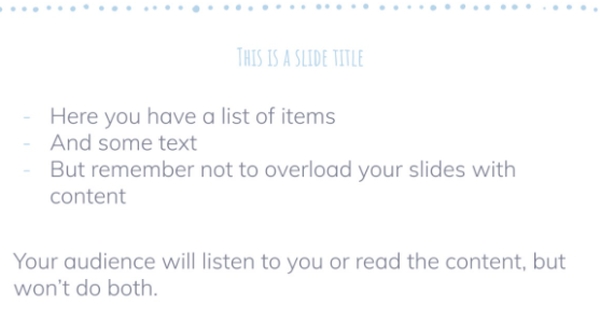 The template bring in a feeling of tranquility and relaxation. They feature warm colors and they can be downloaded free of charge. You gain access to more than 80 icons and editing is a piece of cake with PowerPoint or Google Slides. There are 25 slides in various colors and designs.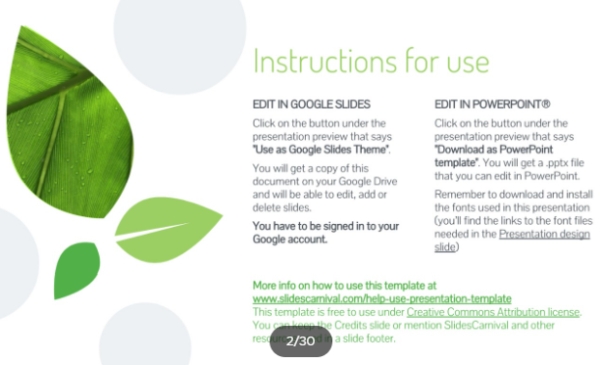 Nature templates are lively and can easily trigger your creativity. They are fresh and joyful, but they also come for free and can be used in more formats, whether you use PowerPoint or Google Slides. There are a few negative elements for contrast as well.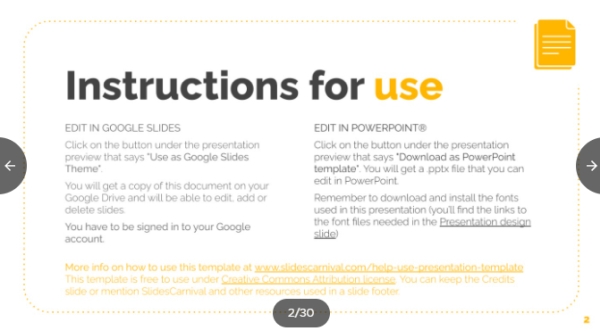 The template has a visible and impossible to ignore nuance of yellow. It comes with 25 slides and different ratios – 16:9 or 4:3, based on your preferences. You can change the yellow appearance of your brand color should you need something more representative.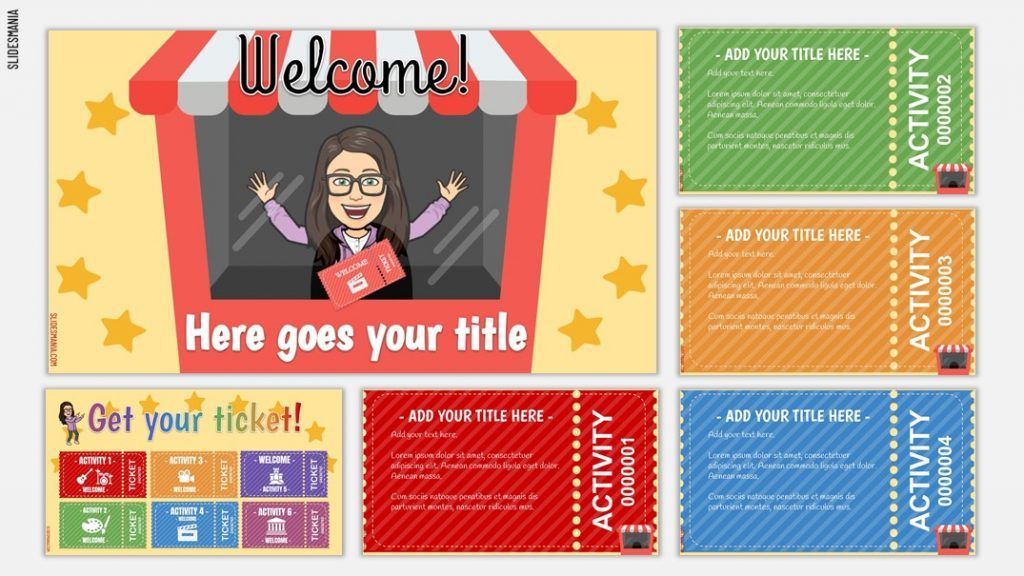 This is a colorful templates which are suitable for sharing lists or daily tasks. Each ticket it's linked to one activity slide and on each activity slide you can go back to the tickets slide by clicking on the box office on the right corner.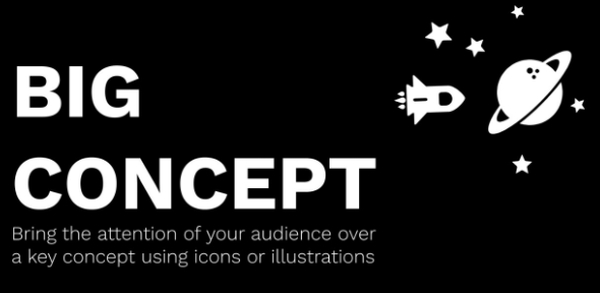 No matter what your project is about, a minimalist theme based on simplicity will get the job done in no time. It is attractive and suitable for both professional and personal projects. You can edit and use the templates in PowerPoint or Google Slides. They are fully featured and well organized.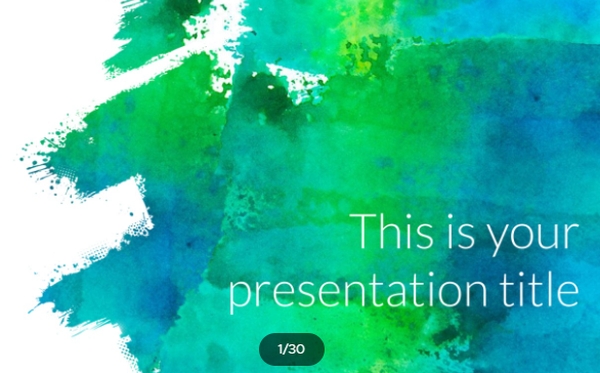 Whether you use Google Slides or PowerPoint, such a theme will stimulate your creativity. The design is professional and more suitable for artistic industries – photographers, web designers and other professionals who need to showcase a portfolio. Customization is part of the game too.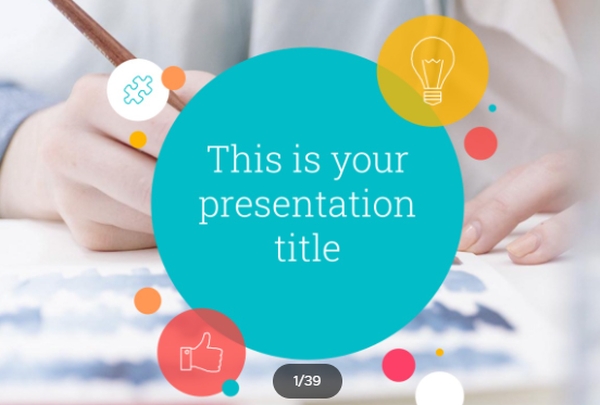 Looking for something more colorful that still looks professional? Whether you want brightness through colors or the design matches the color of your business, you can download such templates in more formats based on the program you use. It is a playful design, rather than a formal one for sophisticated businesses.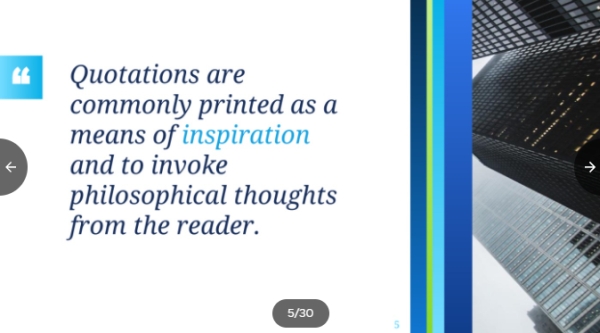 A clean blue design is often associated with professionalism, yet you will still have to customize the design. Adopt a more professional approach and get 25 slides, adjustable ratios, a world map and more than 80 icons. Files are compatible with main file editors, such as PowerPoint or Google Slides.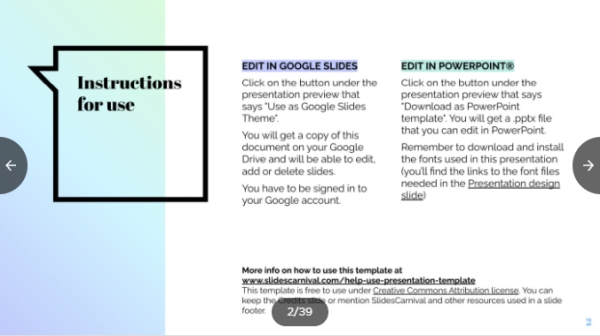 Such templates scream fashion and professionalism. While relatively simplistic in reality, they feature symmetrical designs and styles based on light blue. Obviously, anything can be customized – including the colors, if you want to adjust them to the color theme of your business.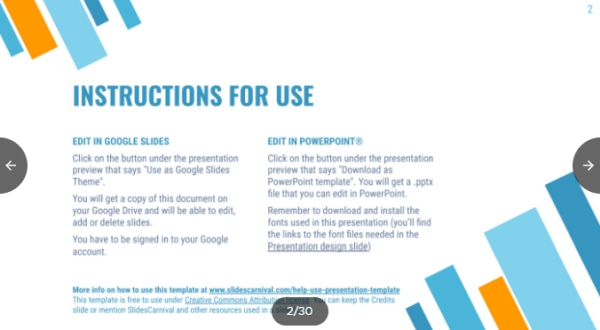 This is another great resource for templates and it follows the exact same rules. You get the slides, templates and more than you can imagine. In terms of design, expect a visible contrast between the two colors. You can invert colors, reduce brightness or even adjust them to match your employer's preferences. Both Google Slides and PowerPoint can run such files.