Designing an email from scratch is no joke. There are lots of free email templates out there for us to use out-of-the-box.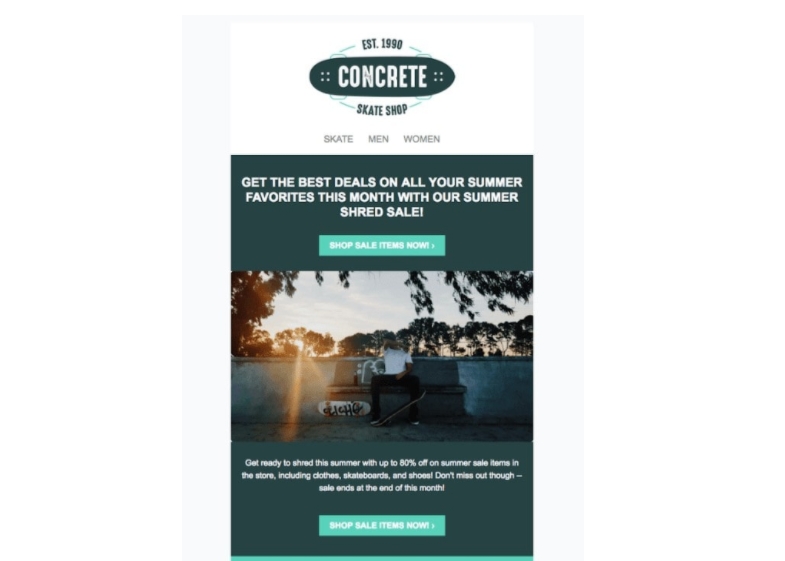 Sendinblue will give you access to plenty of templates, whether you are after galleries or editing tools. There are more than 60 templates to choose from. You will also find numerous functions, such as advanced reports, contact storage, forms and marketing platforms. Creating email campaigns is a piece of cake too.
Email on Acid is different from other platforms. Initially, the platform was designed to allow people to test their email forms and rendering capabilities. But then, there are also a bunch of responsive email templates – available for free. The platform brings in numerous resources too, such as spam testing.
Dyspatch is relatively simple to use and does not require any experience at all. There are 12 different themes you can choose from. Each of them comes with up to nine email templates, so you do have some variety. All in all, the theme allows access to mobile friendly emails in an interactive manner.
99Designs will not let you down. In fact, the platform is one of the best options for free email templates. You can download them for free – just one of the numerous resources out there. The gallery brings in three different themes and three templates for each of them. Plus, each template features five different color themes. The primary goal of the platform is to connect freelancers and businesses, yet its uses have diversified a bit overtime.
Pixelbuddha is an excellent resource over the Internet. If you are after free email templates, go to the freebies section of the website and you will find 15 of them. But then, the platform is run by a community aiming to provide numerous other resources as well. Some of them are free, while others are premium. Luckily, the email templates come for free. Hang around the community to learn some more and discover other resources too.
Stripo is likely to become one of the leading platforms in terms of email templates. Each template will surprise you with its appearance – most importantly, there are more than 300 of them. They are also available for free. The template builder included is easy to use and intuitive – drag and drop. You can also mess around with other interactive features.
From templates to testing resources, Litmus has everything you need for your email campaign. You gain access to testing software for emails, but you can also find a plethora of free resources. There are 36 different email templates – product launches, electronic commerce, account management and general marketing. The templates are free.
BEE has a free section, as well as a premium one. It was created as an email editor. There are more than 200 email templates designed with the highest professional standards in mind. Find an appealing template and feel free to customize it for your unique needs.
Antworth has three different email templates. The idea behind these templates is easy to understand – never sacrifice the appearance of your emails to optimize them for mobiles. Unlike other designs, Antwort adjusts the whole layout and not only the width.