There are various reasons why you need to put together an invitation. Of course, it is for your important dates. That's why you need to carefully pick an invitation template and design that describe your heart and for the case.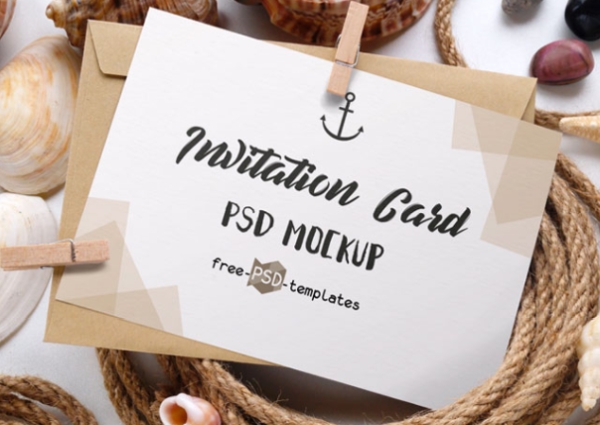 There are two different invitation card templates in this package. They are quite general and can be used for a series of different purposes. A deep customization is widely allowed, especially if you use Photoshop. Layers are well organized and the template can be printed at 300dpi.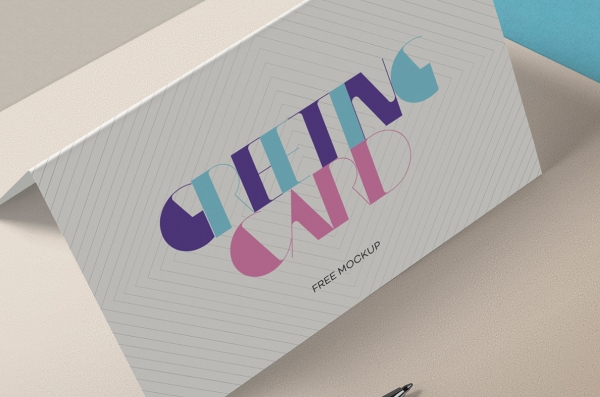 This invitation card template brings in a bit of extra style. It is simplistic and features a minimalistic approach without any fancy bells and whistles. There is elegance in this template and can be used for numerous options – furthermore, it is fully editable, so you can customize it in the smallest details.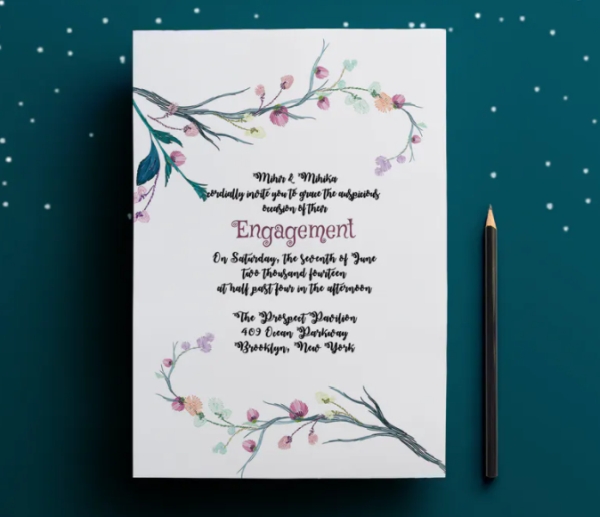 Getting married on a budget? You do not necessarily have to invest in a designer for your wedding invitation. This template is peaceful and delicate, featuring warm, yet elegant color combinations. It is great for events in the heart of nature, such as springtime weddings or garden parties.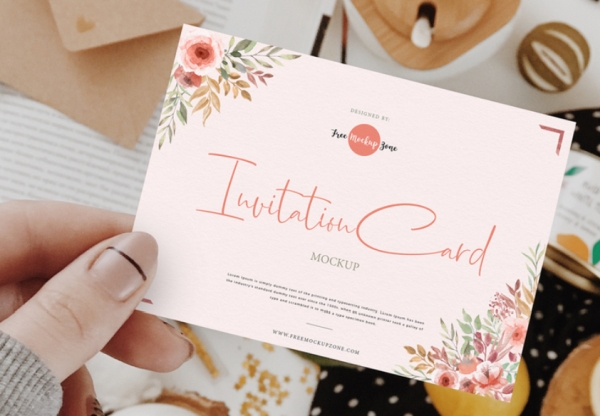 If you are after something that stands out in the crowd, this invitation card template will make a statement. It pictures a lady's hand holding a card. That is where most of your details will go. The card is stylish and elegant, but it also looks different from what you might have seen before.
There is plenty of personalization in this card because each baby is different. The template comes with a monogram, as well as a floral style that can make it more suitable for girls or boys – given the floral motif, it could be more suitable for girls.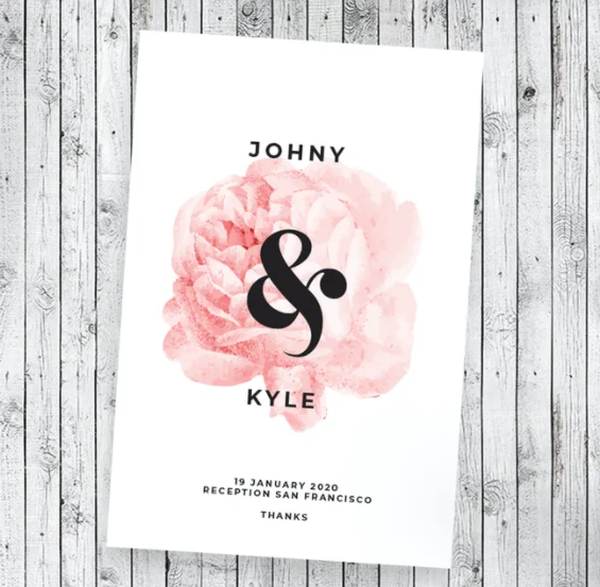 This clean design is minimalist, but the floral appearance gives it a bit of color. The template is suitable for all kinds of events, from bridal showers to engagement parties. It has a super clean profile and can be customized in no time.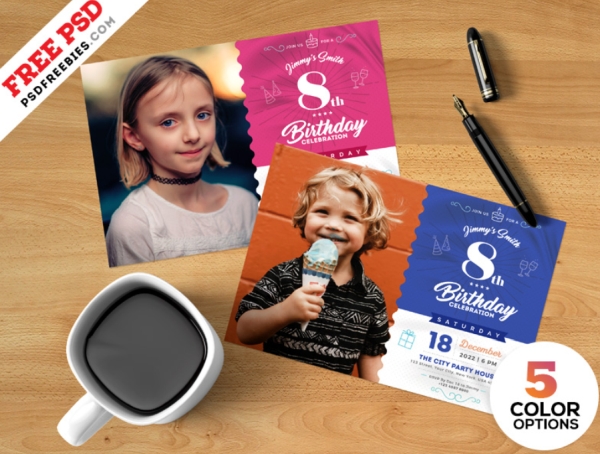 No matter what color you like, chances are you will find something close to it because this template features five different colors. You can adjust colors based on the theme of the party – suitable for grownups, but especially for children.
Japanese Style Wedding Invitation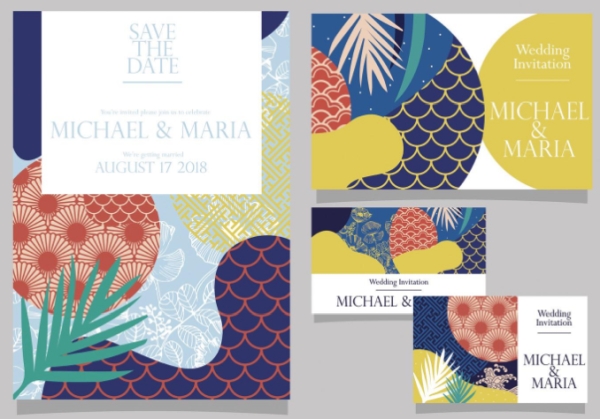 Big fan of the simplicity associated with the Japanese style? This Japanese style invitation brings in an exquisite appearance. It has the specific patterns and lines associated with the Japanese culture, but you also have impressive art, elegance and curved patterns.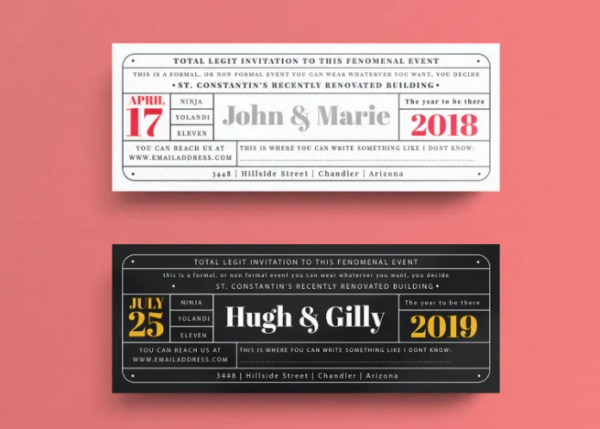 This is one of the most innovative designs out there. You have a vintage style and appearance, but also the design of an old school ticket. It is not just good looking. It is not just unique in appearance. Plus, it also provides plenty of room for the actual information, so your guests will have all the details.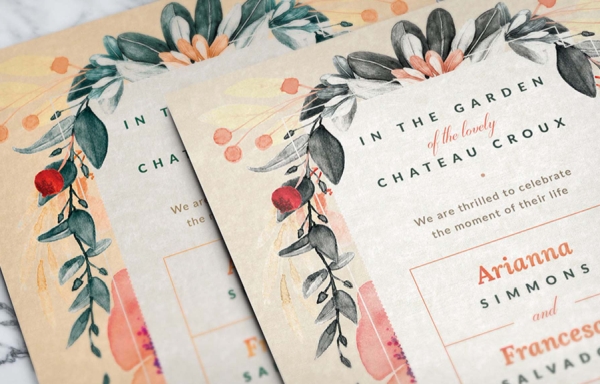 The hand painted appearance of this invitation looks a bit vintage, but it will certainly draw some attention. It is classic and it will make your wedding invitation look different from what most people are used to. It follows the blush noir style and allows plenty of room for the small details.​