Infographic is a popular type of content nowadays, With a neat infographic with beautiful design, you can deliver the knowledge to readers better.
Infographics Vectors Mega Collection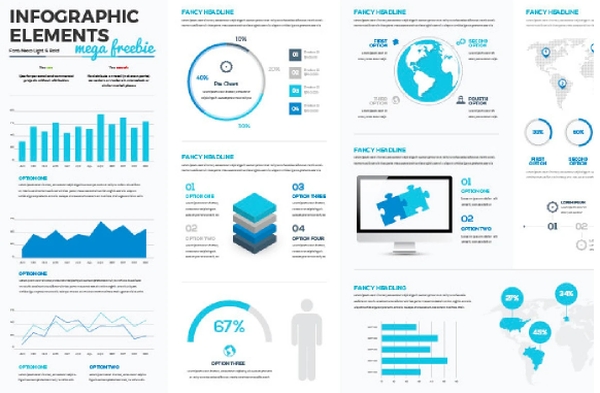 This is a perfect choice for those who need some vectors to accompany their data. This collection is easily available through the e-mail facility. It comprises progress meters, pie charts, word maps, symbolizations, and bar charts that can enhance the simplification of the information for being understood. Also, each of these elements has a dark theme alternative all along to choose from.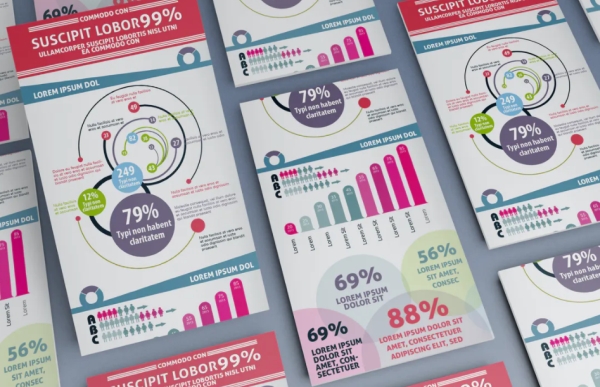 These amazing infographic templates come with purely authentic vector labels, symbols, other elements, and icons to suit the dynamic presentation needs nowadays. The template here enables one to edit the whole layout that includes the text and colors and every other element as well. They are also available in three color options.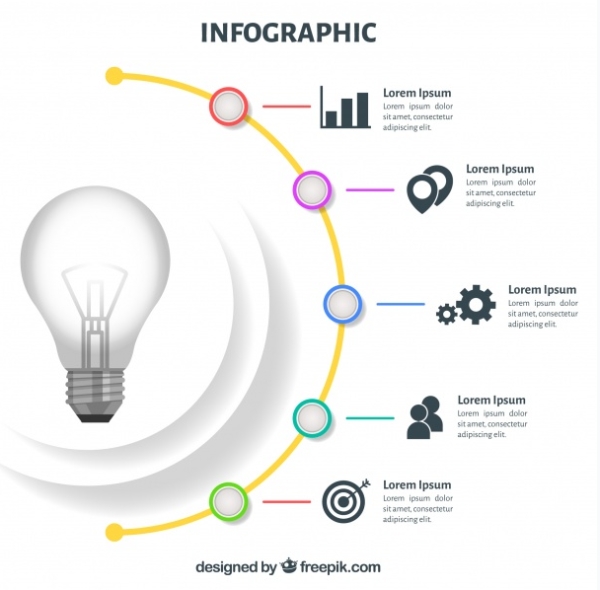 Ideas can probably be best denoted using an infographic of a Light Bulb. It helps in bringing a new sense of focus and flashes a sense of newness. It is the best option for splitting the content into different segments. However, due credits should be made sure to mention while using the idea. These infographics are often seen on an about page of any company, service, or entity.
Free Technology Infographic Templates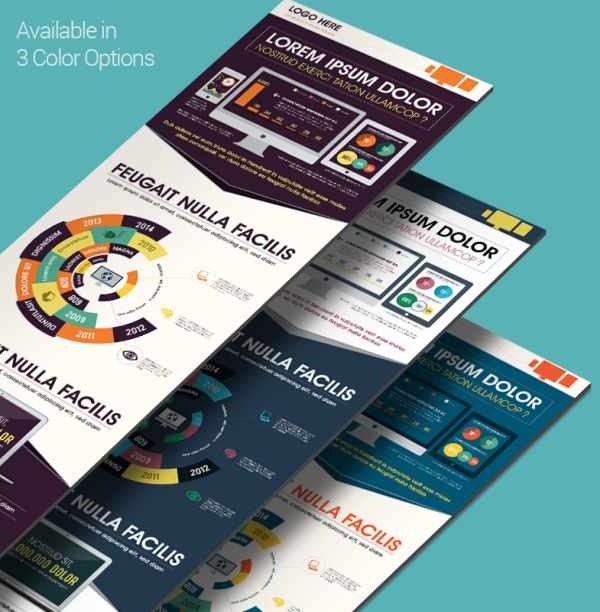 It is a very comprehensive template package that is technology-based. It is filled with diagrams and other elements that are centered on technology. It contains various graphs displayed on the screen of devices, circular diagrams in colorful and complex compositions, and a whole lot of other diagrams and pictures. All the available content is highly customizable and suitable for editing purposes.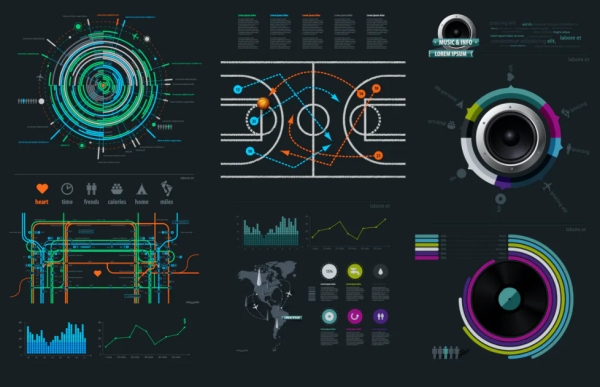 This template contains a collection of authentic vector shapes. The shapes, images, and other elements contained in the template are completely flexible for editing using Adobe Illustrator. The template contains a highly ordered and layered arrangement of items which makes it easier to find whatever one needs for their data.
Free Infographic Brochure Template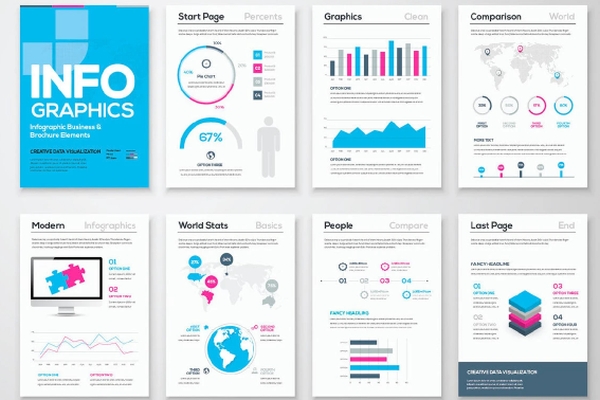 The specialty of this template is the multiple options with the color palette that is available with it. It is a great platform for starting with one's own infographic creation collection. It consists of everything like maps, charts, timelines, graphs and comparisons, and any other form of data. All of these elements are highly structured into a page with multiple brochures.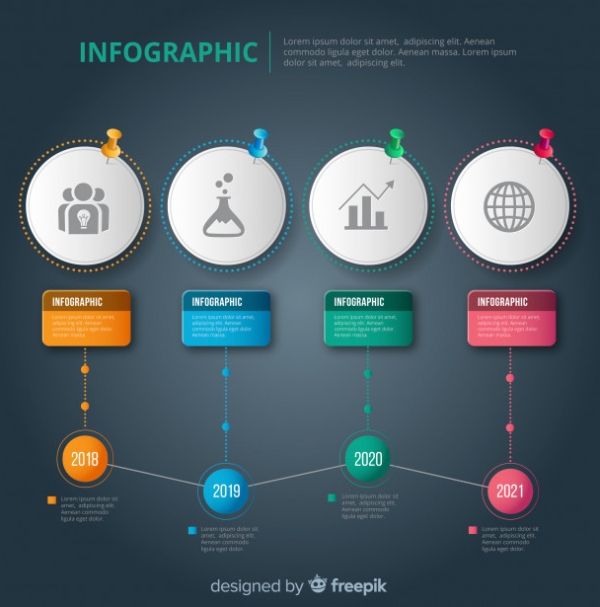 It holds a spectacular dark timeline that makes it highly amazing. This is the template to go for determining an organization's journey and all the forward plans into a visually vivid display format. It allows great scope for customizations. One can edit the pictures, icons, symbols, or anything over here.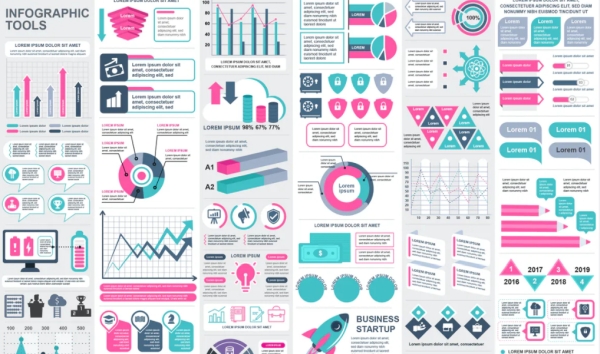 The elements contained in these templates are perfect for determining steps, procedures, workflow plans, and even flowcharts along with well-labeled diagrams. The texts are also open to edits allowing you to make the necessary changes.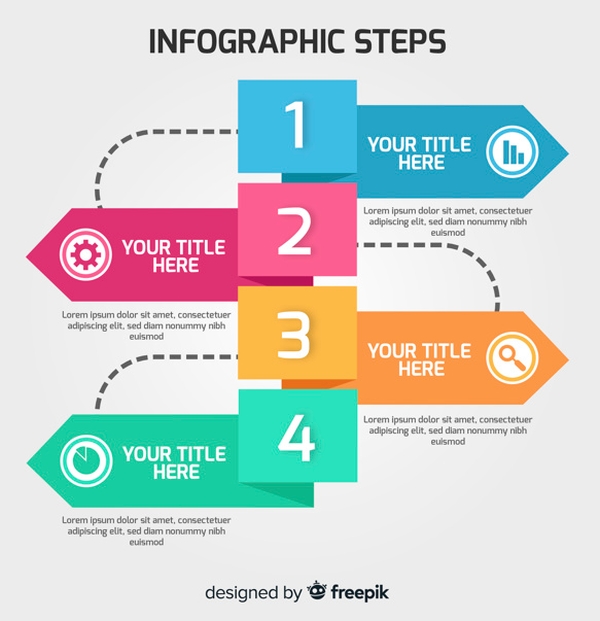 Bulleted content is very effective in communicating an accurate idea. This colorful vector can help in pulling off such information in an easy and step-by-step order.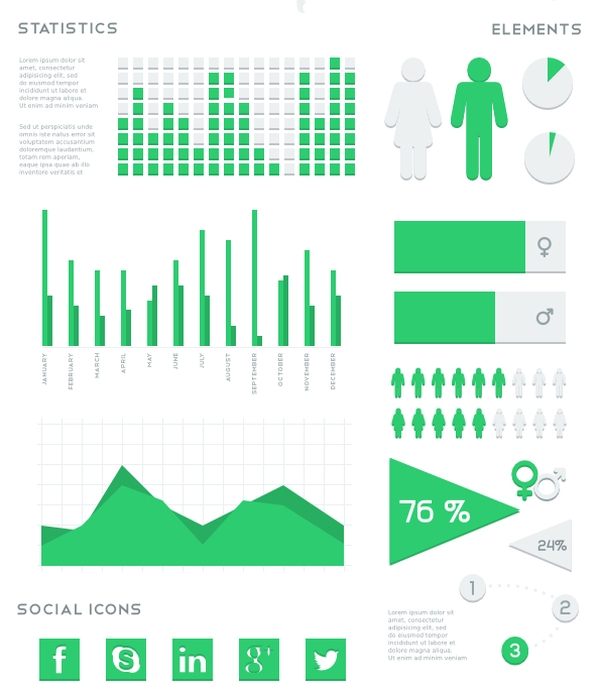 These sets of vectors are a perfect option for those who want to create their own infographics and channel down an all-new communication proforma. It contains almost every type of graph and 85 types of pie charts to pull on great creativity.