With touchscreen, I think that playing turn-based strategy games on Android devices is better than playing on console. If a game supports gamepad, you can always get one to play the game.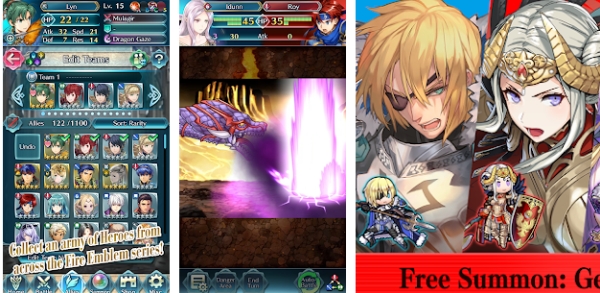 Nintendo's hit turn-based strategy series, Fire Emblem now comes to Android and iOS. You will play as a summoner who can summon legendary Heroes from different Fire Emblem worlds and use them in battles to save the Kingdom of Askr from destruction.
Warlords of Aternum will bring you to the battles between Human and Orc. The game features 3D animated combat on the hexagonal battlefield. You will collect and train various units to build your army from the ground up and forge powerful alliances. Players can also compete against other Warlords of Aternum players in in PVP battles.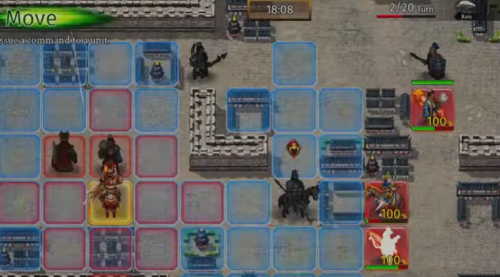 Join Cao Cao in this SRPG quest to dominate the Three Kingdoms! The game has similar battle mechanic as Fire Emblem. Player will form a team of elite commanders to battle against AI and other players. You can also play co-op with others.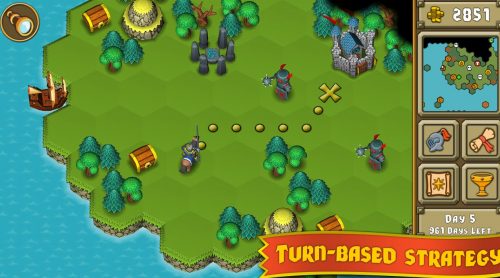 Heroes: A Grail Quest is a old-school turn-based game with fantasy setting. You will lead a group of warriors of different classes in a quest to find the lost artifact and to save the kingdom. The game features different types of creatures for recruiting, and large world with powerful artifacts, battles and dungeons to explore.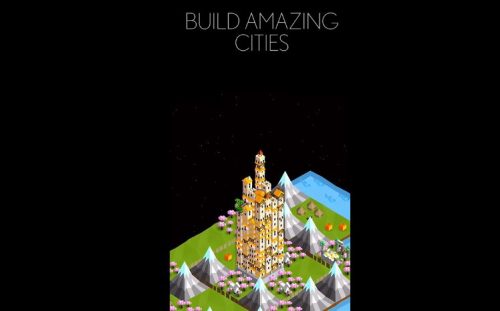 The Battle of Polytopia is a turn based strategic game polygram graphics. In this game, player needs to fight evil AI tribes, explore new lands, upgrade new technology, and to rule the world. The game offers auto generated maps which make each game a new experience, with unlimited replay value.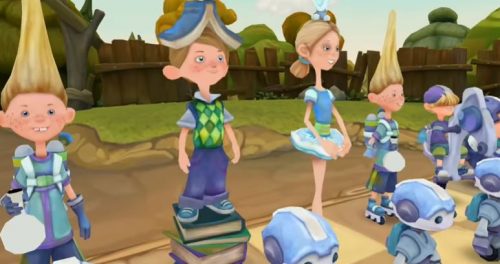 If you love chess, you'll love this game. Even if you don't love chess, you'll enjoy this game as it is a very interesting and addictive turn-based strategy game. It features the 3D fantasy world of Playville that contains three different playing locations and several unique 3D characters as well as hundreds of animations to bring the game of chess to life on your Android device.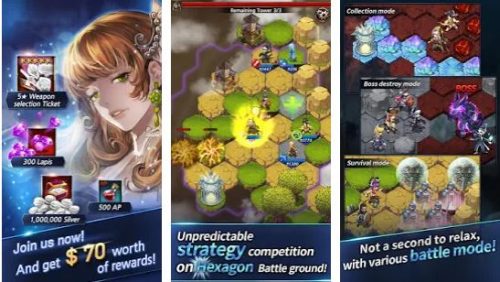 Devil Breaker is a hexagon turn-based strategy game. The game features beautiful anime art style with 100+ heroes with unique characteristics and skills categorized in 10 different classes, and thousands of items to collect and enhance your heroes with. If you love Final Fantasy Tactics, you will love this game.
The Walking Dead No Man's Land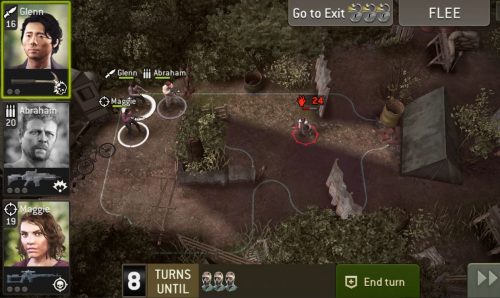 If you're a fan of the TV show The Walking Dead and more specifically if you're a fan of the show's favorite character Daryl Dixon, you'll enjoy this game based on him. This thrilling RPG game is action-packed, and it's all about making tactical decisions to survive in this zombie-plagued post-apocalyptic world. It's all about killing the undead to survive in this tactical and turn-based combat game.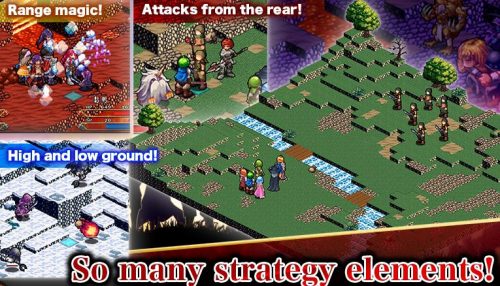 It's not a free game, but trust us when we say it's definitely worth the $4 price. In this game, you have to employ intricate tactics to achieve peace in this grand strategy and turn-based game. It poses an unyielding question of whether peace is about protecting the power or gaining power. The game is filled with thrilling ups and downs, so it's definitely worth a try if you're a fan of strategy RPG games.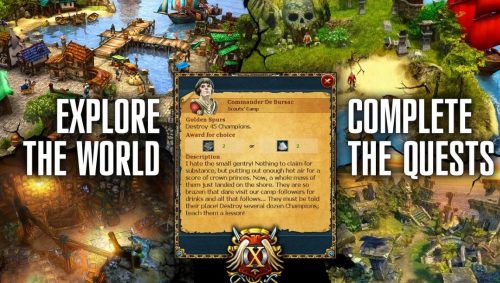 One of the world's best and most popular strategy games is now on Android! Remarkable 3D graphics allow the player to immerse into their beloved King's Bounty universe with the same depth as the series' original games, and wage battle against their friends in PvP for the first time.
The game is designed with extraordinary 3D graphics and supported by many locations, captivating quests.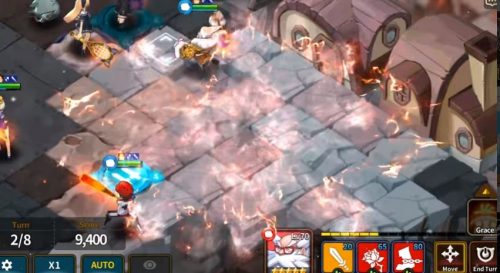 Fantasy War Tactics is the free turn-based strategy game that you're looking for if you're a fan of war tactic games. It comes with special costumes, legendary weapons, and purchasable items to make the game more interesting. Assist attacks, watch your back, defend like a rock, lead your army and challenge your knowledge of war tactics in this immersive and realistic game.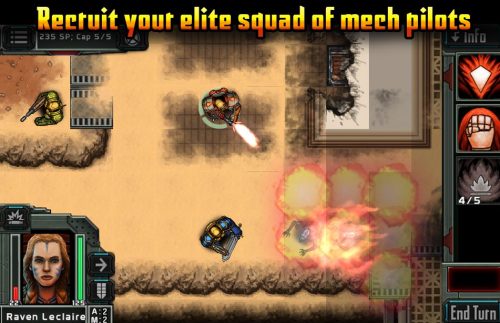 Not every turn-based strategy game is free, but if you asked us which game is worth paying the price for, we'd say it's Templar Battleforce, which is available for $6.99. In this game, you'll get precision gameplay and the perfect mix of army building, war tactics, and strategic combat. You get to lead the Templar Knights into battle against the fierce and menacing enemy Xenos.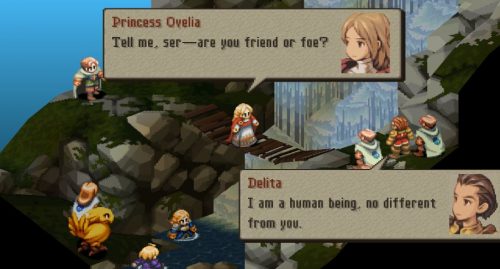 A game that is priced at $13.99 on the Play Store, War of the Lions is a game that will take your breath away with its intense battles, realistic and immersive gameplay, and the complex yet interesting story of Final Fantasy Tactics. One of the bestselling games on PlayStation and PSP, this game is now available on Android and you should purchase it in a heartbeat.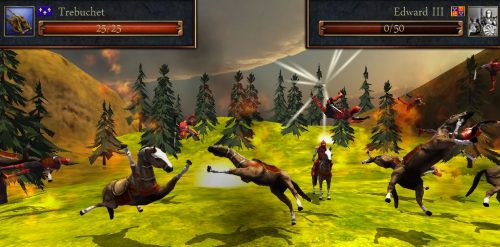 Broadsword: Age of Chivalry is the game that boasts a realistic and addictive turn-based strategy gameplay. Players can complete missions after they pick an army out of the four available: the French, the Spanish, the Hapsburgs, and the English. In this game, you get to lead archers, pikemen, knights, and catapults and immerse yourself in an extraordinary RPG gameplay that is truly worth trying.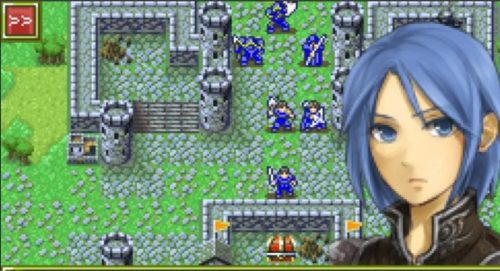 This strategy RPG is available for $6 and it has a high fantasy setting. The game is based on the Fire Emblem and the Tear Ring Saga and takes the player through an adventure where magic and sword reigns and betrayal intertwines with friendship. Partia 2 is packed with twenty-two unique stages that are challenging and exciting.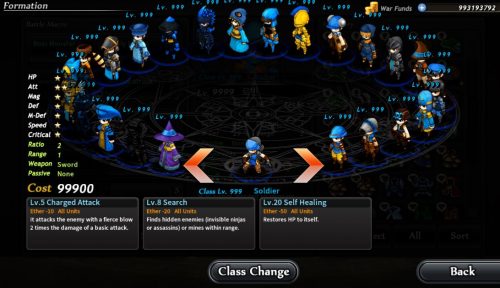 Mystery of Fortune 2 is the eighth episode of Fortune Chronicle Episodes. This is the official sequel of SRPG Mystery of Fortune(2014). Newly revived with a more extensive volume, cool improved graphics, and utterly more unstoppable fun than the original. 25 classes of combat units capable of getting into battle formation and over 35 classes of various enemy monsters.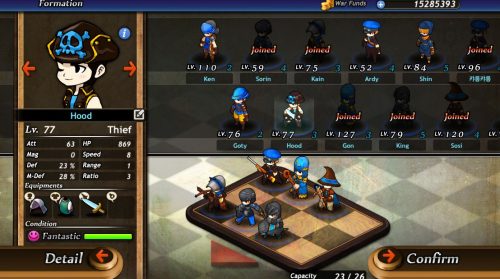 Mystery of fortune is the 6th episode of Fortune Chronicle Episodes. You can choose characters from the SRPG, Rebirth of Fortune 2 in this new real-time action game. Richer sound and clearer HD graphics than the original, a new fun gaming experience is guaranteed with an enhanced strategic puzzle battle system. Join the story as a diverse group of sorcerers are in search for a beacon of hope in the midst of darkness that has enshrouded Fortune World after the disappearance Meteor Dragon.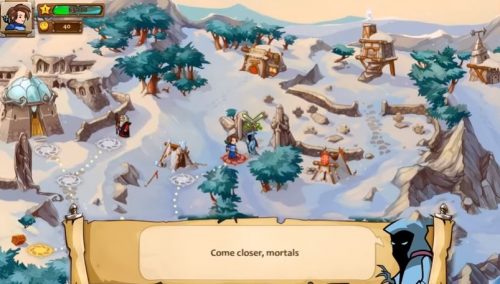 The old school turn-based strategy game is back – welcome to Braveland Wizard! The graduate of the Academy of Magic is ready for new adventures. Her journey begins high in the mountains and passes through the southern lands, populated by orcs, ghosts, and mysterious nomads.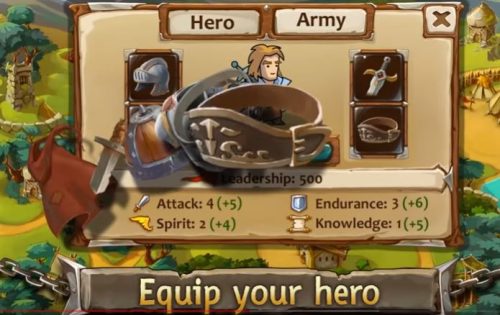 Braveland is a turn-based game inspired by old-school strategies. You start as a humble warrior's son whose village was cruelly raided by bandits and use your wits and skill to become a commander of your own army. The game story takes place in a carefully drawn colorful world, which the path of your hero will go through.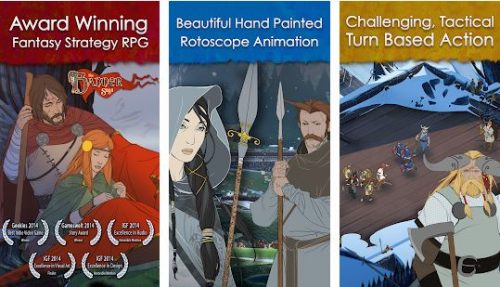 Embark on your own epic journey in this critically acclaimed tactical RPG, where your strategic choices directly affect your personal story, as well as the outcome of conflicts encountered during your struggle for survival in this Viking inspired tale.
The game is a 2D fantasy realm inspired by Norse mythology – immerse yourself in beautifully hand drawn combat sequences and animations, accompanied by an evocative score from Grammy-nominated composer Austin Wintory.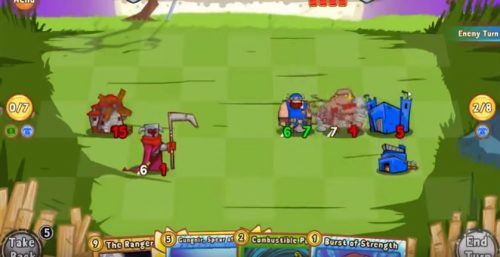 Cards and Castles is a combination collectible card and strategy game! Start by building a deck of cards, then play your cards on the battlefield to create fully controllable units, area spells and more! Collect cards to create more strategies and combos to dominate your opponents!
It has a unique strategy gameplay blended with collectible cards for endless variety and deep tactical gameplay with multiple factions with their own cards, strengths and weaknesses: Vikings, Crusaders, Warlocks and Pirates.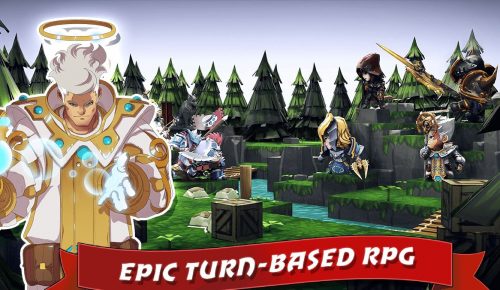 Set in a land on the brink of war, Lionheart Tactics pits your Heroes against hordes of enemies in turn-based combat. Unlock their Skills, unleash their Limit Breaks, and upgrade them from Recruit to Legendary. Forge your own story as you travel from the wild hills of Midland to the frozen Splinterpeaks, uncovering new allies and epic weapons along your quest.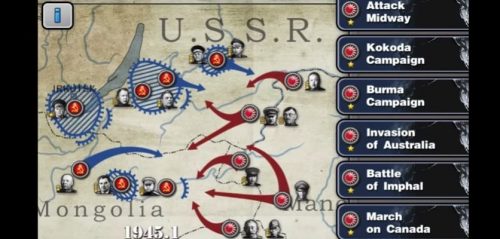 Over 64 campaigns in 4 battlefields are waiting for your challenge. 105 world famous generals will participate in this war with you. Over 300 real and rich terrains will influence your strategies. Player needs to make adequate use of battlefield terrains and defense facilities as well as expertise of each unit to win advantage. Cutting retreat route or encircling enemy will bring great change to battlefield situation. How to smartly deploy land, naval and air force to seize opponent's key strongholds is a question lingering in player's mind.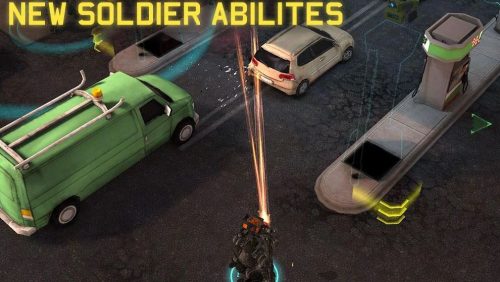 The award-winning PC and console game of the year comes to Android devices! Threatened by an unknown enemy, Earth's governments unite to form an elite paramilitary organization, known as XCOM. As the commander of XCOM, you must create a fully operational base, research alien technologies, plan combat missions, and lead your soldiers in fierce battles against a terrifying alien invasion. The decisions you make will affect the fate of humanity. You are our last hope.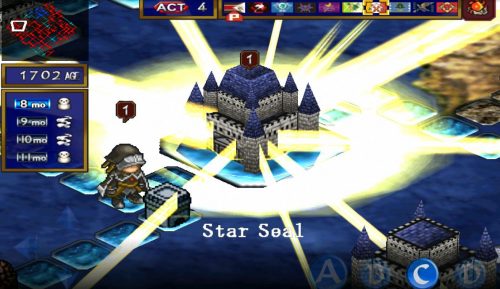 The Dravanian revolution ended in 1701 leaving a nation in ruins. In the wake of this chaos, Minister Zeo deftly rose to emerge as Dravania's new leader. Before long, Zeo began to transform Dravania into a powerful military force. Now, Dravania has risen from the ashes to restore peace and prosperity to the rest of Lost Grounds…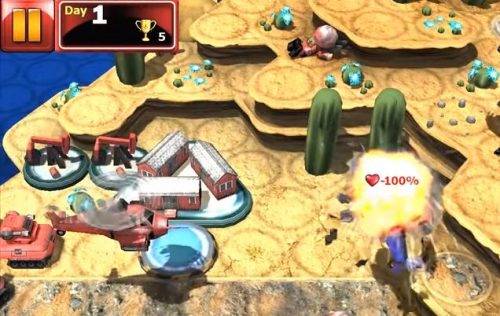 GLWG is the hit 3D turn-based strategy game that everyone's talking about. With a unique comical style and plenty of laughs and excitement, you'll keep coming back again and again for "just one more go."
Take command of your army and battle the foe on land, sea and air but be sure to make wise decisions as you go. You want to deploy your soldiers to take full advantage of the higher terrain, natural choke points, ambush spots and defensive walls. Get it right and the bad guys will lose to your superior strategy skills.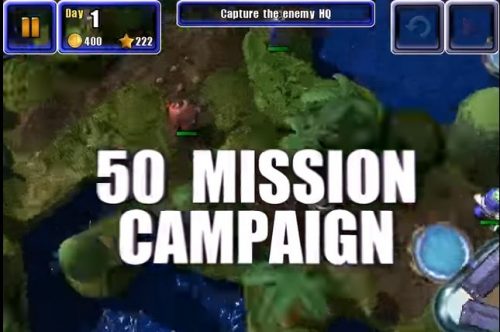 Taking military "advice" from the ridiculous generalissimo, can you battle your way through this truly massive, content-packed military campaign? You've plenty of units to play with, covering land, sea and airborne combat. Be warned though, these funny cartoon troops are not exactly "the right stuff"!
40+ hours of campaign mode not enough? There is also unlimited skirmish play vs the AI for quick fixes, on a wide variety of custom maps.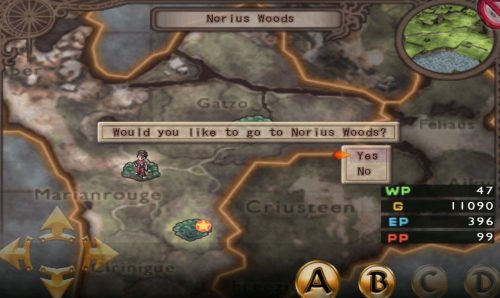 Several decades have passed since the end of the Seven years' war, and peace has finally begun to take hold throughout the war-weary world. It is in this time of relative tranquility that Zelos, who makes his living as an independent contractor,
comes into possession of a crystal infused with incredible levels of magical energy called a "Core Elemental" after being involved in a freak accident. As Zelos is forced to fight for his life, the mistery surrounding his birth, as well as his past, slowly emerges into the light. What secrets still wait to be discovered as he comes to the end of his struggle for survival?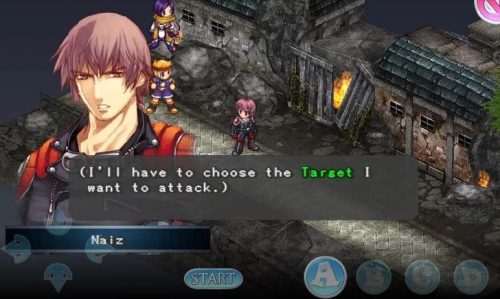 Neverland is a world apart from our own, home to strange and dangerous creatures. Two of these creatures, humans and demons, have been struggling against each other for many years. As the centuries passed, control shifted from demons to humans and back again. The humans finally earned a clear victory after the First Neverland War. But this left the country in ruins and led directly to the Second Neverland War, which saw the decisive victory of the demons once again.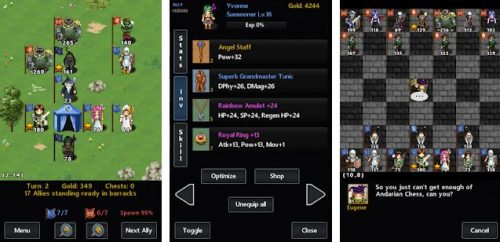 Kingturn RPG is an addictive turn-based fantasy strategy RPG with a depth rarely found on mobile devices. The game combines outpost conquering with tactical combat and a complex unit skill system. Embedded in a compelling medieval fantasy story with quirky characters, the player can delve into this old school tactics RPG for many hours.
Kingturn RPG Plus is based on the same game concept and technology as Kingturn RPG, but offers an entirely different story, different scenarios, a few new character classes like Ranger, Amazon, and Champion, new sound tracks, as well as new weapons and armor.
Kingturn Underworld marks the 1st chapter of our Kingturn trilogy, and comprises 74 scenarios where you can take over control of undead and monsters. Kingturn Underworld supports new character classes like Thieves, Lizards, Demons, or Heretics, as well as new weapons and armor, new environments and new sound tracks.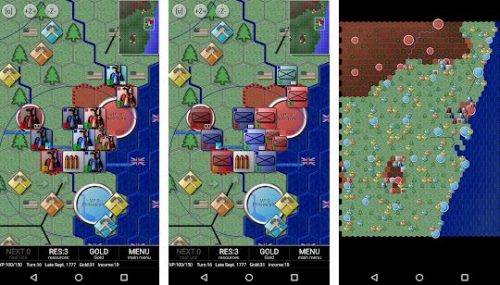 Conflicts: American Revolutionary War is a turn based strategy game which takes place on the American East Coast. You are in command of the ragtag US armies during the American Revolutionary War 1775-1783. The object of the game is to fight off British forces and control enough cities to be able to claim independence. Events threatening the Colonies include raids by Iroquois warriors, uprisings by royalist units, and Hessians and British forces landing on your shores.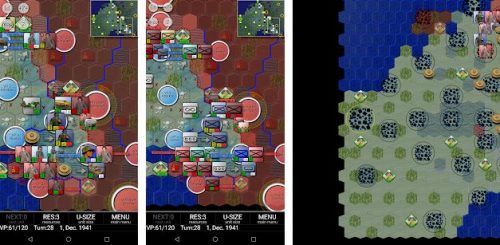 You are in the command of the German WWII armed forces – tanks, infantry and air force units – and the object of the game is to conquer the Soviet Union as quickly as possible. To have a chance to seize the top spot in the Hall of Fame you need to skillfully encircle scores of Red Army infantry units with your panzers, while battling both the feared T-34 tank units and the notorious Russian weather.
American Civil War (Conflicts)
You are in the command of the Confederate armies during the American Civil War. The object of the game is to conquer the Union or at least hold on to as much area as possible until the year 1866. To have a chance to seize the top spot in the Hall of Fame you need to skillfully encircle scores of Union units, while trying to deal with the meager Confederate resources.
General Eisenhower has stepped down and you are in the command of the Allied invasion force – tank, airborne, infantry and air force units – and the object of the game is to break out from the D-Day beachheads and liberate as much of Nazi-occupied France as possible, as quickly as possible. To have a chance to seize the top spot in the Hall of Fame you need to skillfully encircle German units commanded by Erwin Rommel, while battling both the regular Wehrmacht divisions and the feared Panzer VI (Tiger I) tank units.
After the Italian forces collapse in the North Africa, German HQ sends in some German reinforcements – led by the famous Desert Fox Erwin Rommel. Soon German Africa Corps (known in Germany as Deutsches Afrikakorps, or DAK) springs from assumed defensive setup to a lighting fast attack across the barren area, and in spite of serious supply challenges, Rommel manages to threaten the British strongholds of Cairo and Alexandria. Can you do better?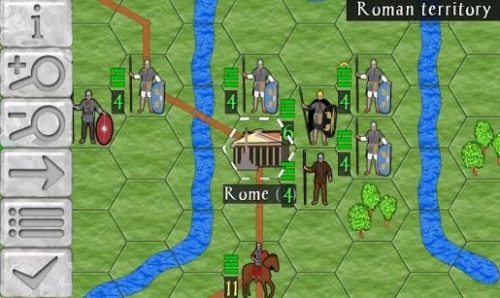 A turn based strategy war game where you lead Roman legions in their conquest of the Italian peninsula. Play various scenarios of the conflicts fought by the Roman Republic; Be the dictator for the Roman civilization at the ancient age when it was yet to become the largest empire in the world.
14 scenarios of varying size and difficulty, ranging from the initial conquests of neighbouring kingdoms by Roman city-state, to the First Punic War and beyond.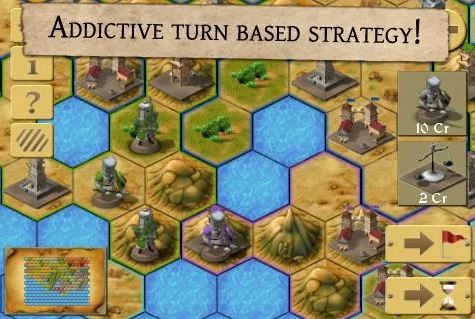 Conquest!, developed by Illustrious Software and the Lordz Games Studio, is a turn-based game where the objective is to conquer up to 5 opposing players by defeating their armies and capturing their lands – to do this you will need to unite all of your lands, build up a powerful economy, and raise armies to defend the homeland and to take lands from your enemies. The game is set in medieval times and has a number of game modes available.
The game also featuress 9 different units in 3 different classes and 7 different buildings in 3 classes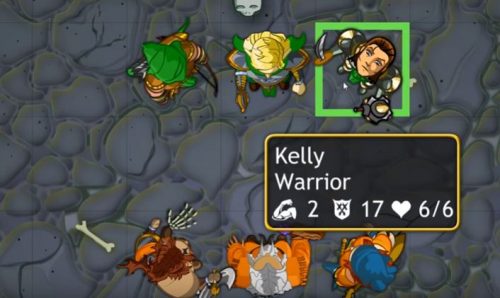 Hero Mages is a turn-based tactical strategy fantasy game that combines the fun of role playing games (RPGs) with competitive and cooperative cross-platform multiplayer gameplay. Designed and developed by a single individual driven to share his passion for gaming with the world, Hero Mages also blends the best elements of tabletop miniature and collectible card games.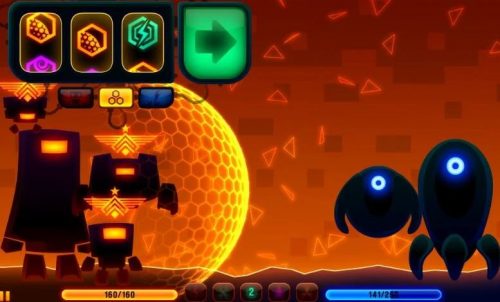 The humanity had fallen. In the great robot uprising machines took the planet over. Empire of Machine is the new world order. It's time to take it back! One node at a time.
Rip through your enemies with lasers, electrocute them or fry them with microwaves. Deploy your own robots to fight for you or steal them from your enemy. Protect and upgrade your forces or throw them away in a ruthless wave of destruction.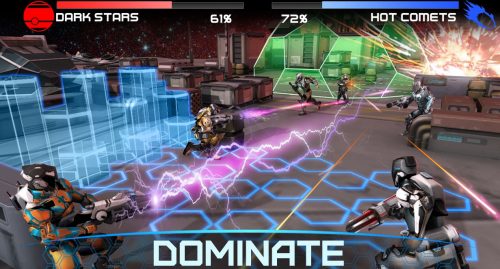 The year is 2084 and the galaxy is in chaos. Humanity has discovered alien technology allowing space travel between the planets, opening up the universe for exploration and conquest. Forces around the solar system battle for supremacy, but one leader must rise up to unite the galaxy against all intergalactic invaders. Welcome to the ultimate sci-fi adventure, Rivals at War: 2084.
TRAIN an elite team of space marines. EQUIP these soldiers with weapons, helmets and armor for epic battles. ATTACK rival teams from around the solar system. CONQUER the galaxy, one planet at a time. FIGHT for victory and rule the universe!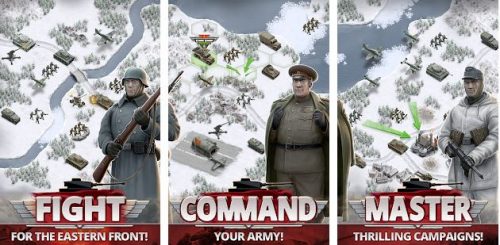 Lead German forces on the rise towards the East or defend mother Russia on the Soviet side. Choose the right tactic of warfare and earn your stripes as an ingenious Commander at the FROZEN FRONT!
Medieval Wars:Strategy&Tactics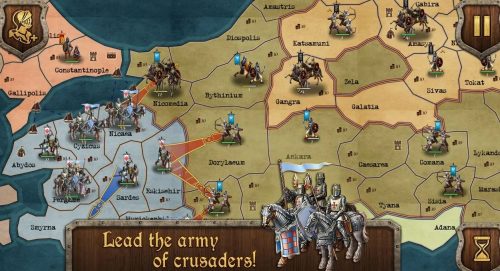 The history of medieval Europe is rich in bloody wars and conflicts. The Norman invasion, the Crusades, the Hundred Years' War, the Reconquista, the Wars of the Roses, the Albigensian Crusade and endless peasant riots… A new game in the Strategy & Tactics series gives you an opportunity to try your strength in confrontations between the most ruthless conquerors.
In Medieval Wars: Strategy & Tactics you are to lead the armies of England and France as well as the armies of crusaders in three campaigns and try to win the biggest wars and battles of European medieval history. Scenario maps will let you take part in Russian feuds, stop the Saracens under the flag of Charles the Great and lead The Hussites.
Old Turn-Based Strategy Games
Tactics Maiden
Tactics Maiden is a fast-paced, turn-based strategy RPG where the player has to conquer enemy outposts scattered throughout the battlefield. What sets Tactics Maiden apart is a very strong enemy AI and flexible character builds with skill points that can be redistributed at will.
Each battle presents its very own challenges, so the player has to refine his strategies and his army of heroes and mercenaries constantly.
All player units are carried over from scenario to scenario, and the units can be customized to a high degree: A complex skill system, more than 1000 equipable items, customized unit names.
Heroes of Might & Magic III HD
Available for $9.99, you might wonder why it's so expensive. It's because this is one of the most popular turn-based strategy titles on PC and it's now available in HD on Android. Fight black dragons, demons, necromancers and angels as you get to rediscover the epic saga of the beloved Queen Catherine Ironfist. In this rendition of the legendary game, you get to embark on a quest to conquer the lost kingdom of Erathia for your queen.
Breach & Clear
Breach & Clear brings deep tactical strategy to mobile devices! Build your Special Operations team, plan and execute advanced missions, and own every angle.
Choose your real-world squad — US Army Rangers, US Navy Seals, Canada's JTF2, and more — and take on a variety of foes with different skill-sets and abilities. Learn to approach, engage, and dominate your opponent through superior tactics and training, while leveling your characters in one of the deepest progression systems created for mobile devices.
World War 2 – WW2
Position your units and use wisdom and strategic cleverness to beat your enemies! Fight against the AI in 3 different campaigns or go online to challenge millions of other players! Collect hundreds of generals and unit upgrades and assemble an undefeatable team in this top FREE STRATEGY game!
It features an easy and well known game play: Fight your enemy on a round based battlefield! Put your units in position and encircle the enemy units to let them explode!
Ambition of the Slimes
This game is unique and interesting in its narrative style because it portrays the race of humans as an evil one that believes in violence and terror. They burn forests, pollute the seas and skies, and impose tyranny everywhere they go. In this turn-based strategy RPG, you get to fight back and take back the world from the evil humans as you embark on the warpath.
Vengeance Pro (Android Risk)
Vengeance is a unique play on the classic board game Risk. Vengeance has been optimized for rapid expanse, reinforcement, and generation of new armies for your empire. Earn bonus armies by holding continents and defeating opponents. Discover your own strategies to best counter Vengeance's four AI personalities. Risk your armies, go offensive, or build massive defenses. Play single maps, campaign mode, or compete for the top rank in the 24 hour leader board. If you feel you need more challenge, add Fog of War and play test your skill without being able to see deep behind enemy lines!