MOBA is a new genre which has been starting to replace real time strategy on PC for a while. And it is coming to Android with a bunch of great games.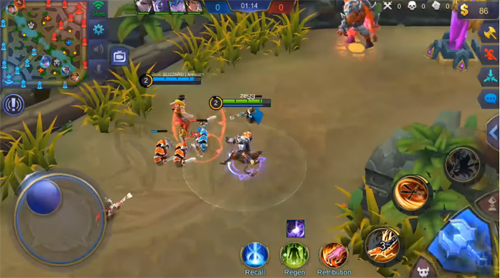 Mobile Legends: Bang Bang is a MOBA game with real-time 5v5 battles. The game features over 3 lanes per map, 4 jungle areas, 18 defense towers, and 2 wild bosses. Matchmaking time and battle length is important to an online game on mobile and the game boasts 10-second matchmaking, and 10-minute length battle, which is quite fast. It supports smart offline AI assistance, which control your character while you get disconnected.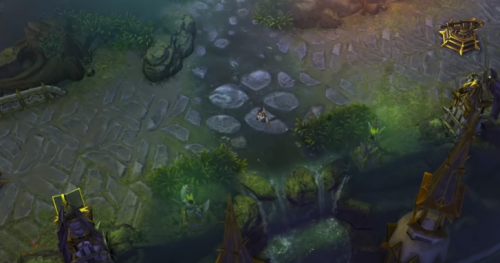 Vainglory is a game that delivers a deep and uncompromising gameplay to give you a challenge like never before. In this MOBA game, you can fight with powerful heroes and use lightning-fast controls to destroy Vain crystal and become glorious. With 3-on-3 battles, you can immerse yourself into the stunning world of Vainglory and its high-fidelity graphics, precision controls and fast-paced matches.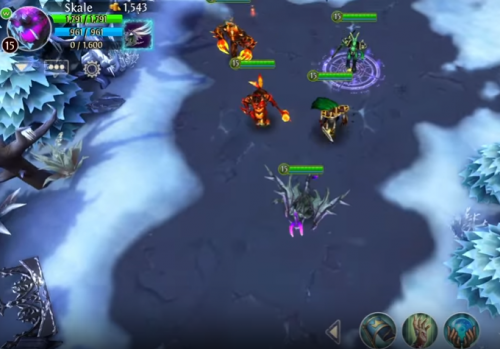 Team up and fight with your friends in the first Multiplayer Online Battle Arena (MOBA) for Android from the famous developer of Order & Chaos. Are you ready to gather your teammates, strengthen your Heroes and wipe out the enemy base in thrilling, addictive and fast-paced games. Heroes of Order & Chaos features 57 unique Heroes, from close-ranged bruisers to long-ranged wizards.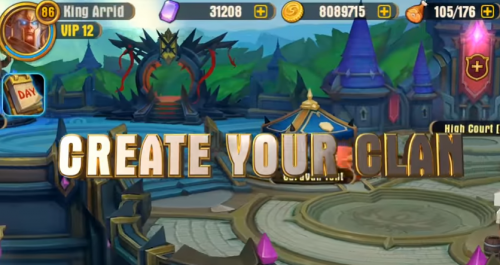 Juggernaut Wars tops the list of the best free MOBA games for Android. This captivating action-filled game features dozens of astonishing heroes, thousands of upgrades, and some of the beautiful arenas you'll see in a MOBA game, especially on Android. Every hero comes with a unique personal story, but the twist is that they share a common destiny: to survive the trials and gain glorious victories in battles.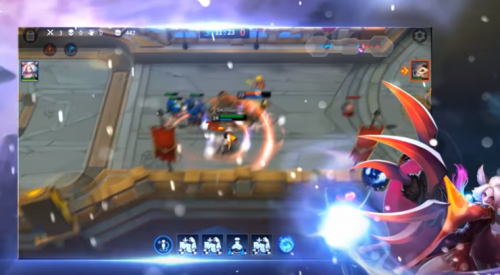 League of Masters is a feature-packed MOBA game for Android, and it's one of the best. With over twenty captivating champion characters to pick from, you can create your own persona and compete online with the best League of Masters players in the world. Multiple game modes, daily quests, growing your champions, and fast-paced real-time battles will keep you addicted to this powerful MOBA game.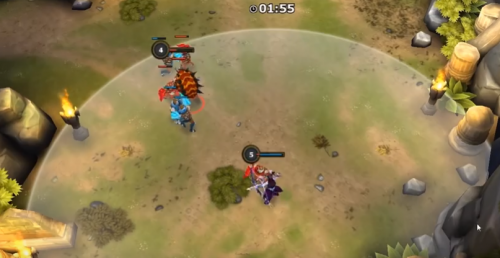 The greatest battle of all time has begun. Heroes from all universes are invited to show their power and prove which is the best team. Each hero comes with 4 unique special abilities and up to 3 heroes can be controlled in the same match. There are over 30 maps to be challenge the diversion in your team's strategy.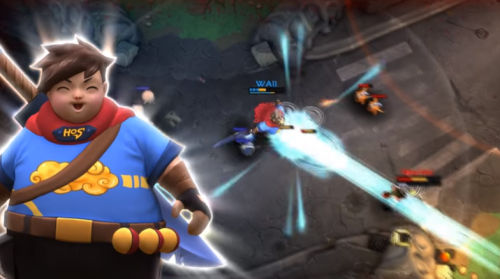 Heroes of SoulCraft is the perfect game for those who want to dominate the league to become a legend. With this game, you'll compete in the arenas. You can go for a 5-minute battle, pitching three champions against three, or go for the more intense and longer 15-minute battle, pitching five against five. Realistic graphics, captivating interface, and the perfect soundtrack makes this game worth checking out.
Plants War 2
Plants War is back with a powerful sequel. The peace treaty has been broken, and the character Leafy and his plant minions are returning to save the Dryad Forest from the invasion of animals. The simple gameplay and the thrill of commanding a plant army are the charms of this unique and addictive game. It's all about planning attacks, dominating on the battlefield, and destroying the sanctuaries of your enemies.
Soul of Legends
Soul of Legends is one of the best MOBA games on Android that you can get for free. It features dynamic battles as you grow your heroes and destroy enemies. You can also play with your friends and fight them or play against random opponents from around the world. You'll have to strategize your battle plans and annihilate your enemies on the field.
Call of Champions
Call of Champions will be one of the most intense multiplayer online battle games you'll get to play on your Android phone or tablet. The game is simple yet interesting as you start by choosing a champion from the fifteen champions available, building a team, and annihilating the enemy. You can compete with players from around the world in fast-paced five-minute battles. Call of Champions is packed with tactical brawls.
The Witcher Battle Arena
What makes The Witcher Battle Arena game so good is that it's fun, fast, and very easy to learn even for those who have no experience playing MOBAs. It's all about immersing yourself in action-packed and intense battles with players from around the world. It's all about learning new strategies such as raining fire from the sky as a sorceress or cleaving the knees of your enemies as a dwarf warrior.
Last Hit
Last Hit is a game that will solve your CS problems and work as a trainer for CS improvement in your MOBA game experience. It provides the same pace and phases as any other MOBA game and lets you become comfortable so that you know how to carry out attacks and dominate the world of MOBA games. The interesting gameplay is all about mastering the last hit as, without it, you can't survive the game.
Plants War
Plants War is simply an amazing traltime mobile action battle arena game. Beasts have invaded Dryad Forest so in order to defend their Dryad Forest, Leafy and the plants of the forest must extract the power of Lake Naiad to become Heroes in this epic battle for land. The game features a wide array of Heroes that can be purchased with leaves earned throughout battle.
Ace of Arenas
Ace of Arenas is a fast paced action MOBA with challenging gameplay, multiple modes, and over 1,000,000 players from around the world. Similar to other MOBA games, you choose a hero, create formidable teams to dominate your rivals and bring glory to your team. Level up and strengthen your Champions with hundreds of skins and weapons to tactically destroy other players and their bases.