MOBAs, or multiplayer online battle arenas, have been around for a while on PC, but they're only now starting to gain popularity on Android. If you're not familiar with the genre, they're essentially games where you control a character in a small arena and must compete against other players to take down the enemy's base.
MOBA is a new genre that has been starting to replace real-time strategy on PC for a while. And it is coming to Android with a bunch of great games. There are lots of great MOBAs out there, but we've rounded up the best of the best for Android. Keep reading to see which ones made our list!
The Best MOBAs for Android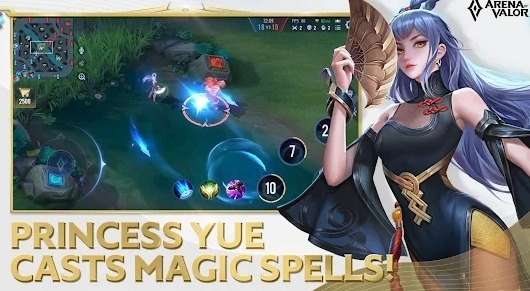 Arena of Valor, the tactical online 5v5 MOBA game with over 100 iconic heroes and vibrant graphics is now available on Android! Arena of Valor provides players a choice between three game modes (Realms, Supremacy, and Draft) to compete against opponents globally.
The playing field becomes much more dynamic due to shorter match lengths which in turn ramps up the intensity, making for a more engaging experience. The game is designed for mobile-first and foremost so players can easily join in on the fun without having to invest long periods of time.
Whether besieging a fortress with friends or searching for that final takedown as the last line of defense, Arena of Valor provides an addicting and exhilarating experience.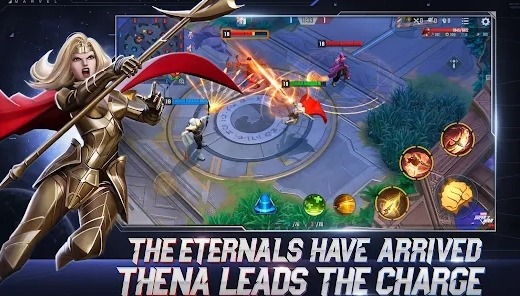 MARVEL Super War is an authentic Arena-MMO fighting game with the most explosive combat ever seen on the mobile screen. Players choose which Marvel hero they want to be, team up with other players, and fight in 5v5 action-packed battles against enemies from across the Marvel Universe.
Marvel Super War takes strong tactical abilities and battle intelligence to succeed. Players must work together to create team synergy and defeat enemies.
The game is free to download and play, however, some in-game items may be purchased for real money. For those who wish to disable this feature, it can be done in the settings menu.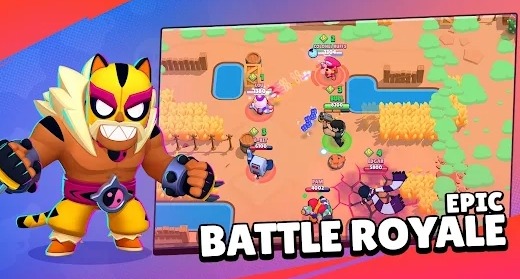 Welcome to Brawl Stars! This is a brand new game mode for mobile devices by the creators of Clash Royale and Clash of Clans. It's a fast-paced 3v3 multiplayer game that can be played in under three minutes, and there are tons of different ways to play.
You can unlock and upgrade dozens of Brawlers with unique Super abilities, Star Powers and Gadgets. There are also lots of unique skins to collect and show off. The game takes place in a variety of mysterious locations within the Brawliverse.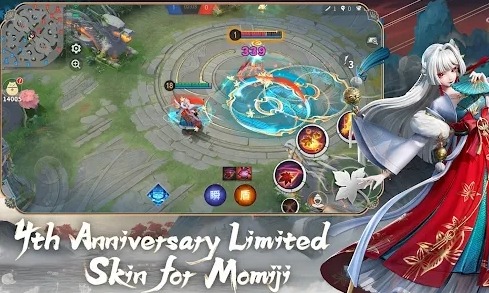 Onmyoji Arena is a free-to-play, PVP multiplayer online battle arena (MOBA) with a comic book art style. You'll be able to play in traditional 2vs2 leagues or try the all-new 3vs3 mode that will have you juggling more enemies at once. For all those Onymiologists looking for an intense three-way brawl, this is the game mode you've been waiting for.
Characters in Onmyoji Arena are inspired by traditional Japanese mythology, and players can control Shikigami – supernatural beings that aid in battle. There are over 50 characters to choose from, each with its own unique abilities and playstyle. You can also team up with friends and take on other teams in real-time battles.
The game offers a variety of features, including voice chat, emotes, and skins. You can also purchase items in the game's shop using either gold or yen. Gold can be earned by playing the game, while yen can be purchased with real money.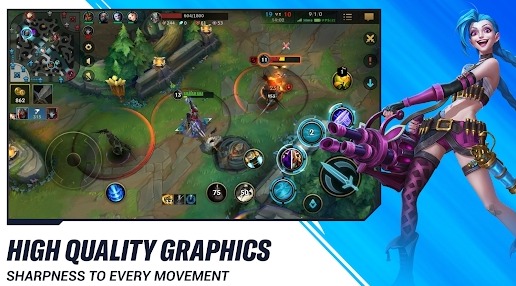 League of Legends: Wild Rift is a 5v5 MOBA game, free to download and quick to play. With fast-paced and engaging games, League Of Legends is a must-download for players looking for some PvP action with friends. The game has an enormous roster of champions each with its own strengths; so far you can choose from 113 different champions. With detailed graphics, League of Legends: Wild Rift is an excellent game to play on your Android device.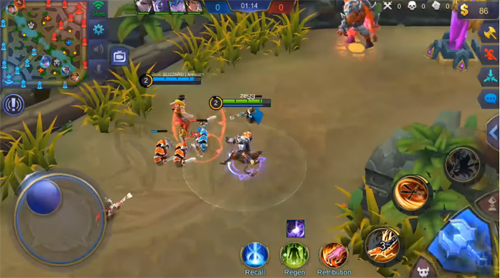 Mobile Legends: Bang Bang is a MOBA game with real-time 5v5 battles. The game features over 3 lanes per map, 4 jungle areas, 18 defense towers, and 2 wild bosses. Matchmaking time and battle length is important to an online game on mobile and the game boasts 10-second matchmaking, and 10-minute length battle, which is quite fast. It supports smart offline AI assistance, which control your character while you get disconnected.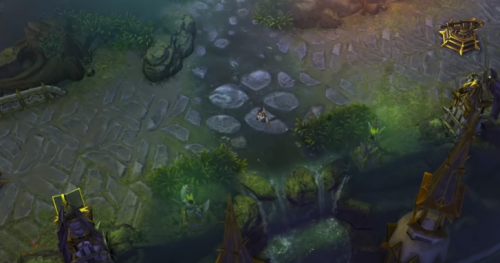 Vainglory is one of the most popular MOBAs on Android and for good reason. It features three vs three, five vs five, and solo play game modes. There are lots of heroes to choose from, and the game is designed for short play sessions. Vainglory also features excellent graphics and a fairly active esports scene. The main downside is that it can be a bit grindy to unlock new heroes without shelling out some cash.
Vainglory is a game that delivers a deep and uncompromising gameplay to give you a challenge like never before. In this MOBA game, you can fight with powerful heroes and use lightning-fast controls to destroy Vain crystal and become glorious. With 3-on-3 battles, you can immerse yourself into the stunning world of Vainglory and its high-fidelity graphics, precision controls and fast-paced matches.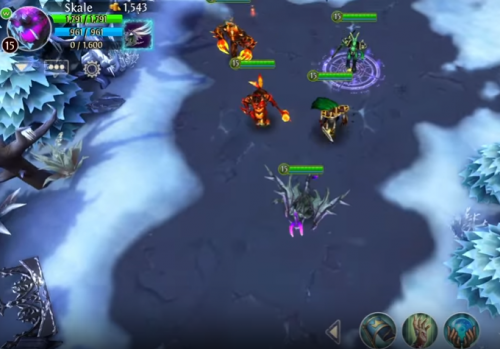 Team up and fight with your friends in the first Multiplayer Online Battle Arena (MOBA) for Android from the famous developer of Order & Chaos. Are you ready to gather your teammates, strengthen your Heroes and wipe out the enemy base in thrilling, addictive and fast-paced games. Heroes of Order & Chaos features 57 unique Heroes, from close-ranged bruisers to long-ranged wizards.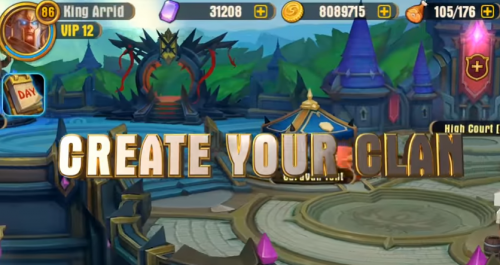 Juggernaut Wars tops the list of the best free MOBA games for Android. This captivating action-filled game features dozens of astonishing heroes, thousands of upgrades, and some of the beautiful arenas you'll see in a MOBA game, especially on Android. Every hero comes with a unique personal story, but the twist is that they share a common destiny: to survive the trials and gain glorious victories in battles.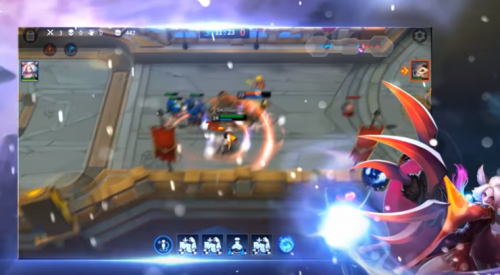 League of Masters is a feature-packed MOBA game for Android, and it's one of the best. With over twenty captivating champion characters to pick from, you can create your own persona and compete online with the best League of Masters players in the world. Multiple game modes, daily quests, growing your champions, and fast-paced real-time battles will keep you addicted to this powerful MOBA game.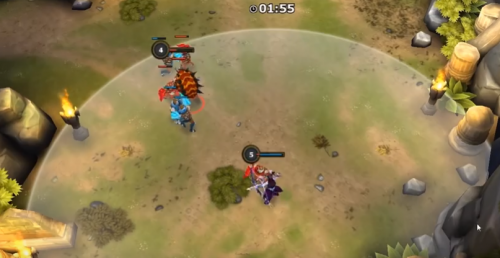 The greatest battle of all time has begun. Heroes from all universes are invited to show their power and prove which is the best team. Each hero comes with 4 unique special abilities and up to 3 heroes can be controlled in the same match. There are over 30 maps to be challenge the diversion in your team's strategy.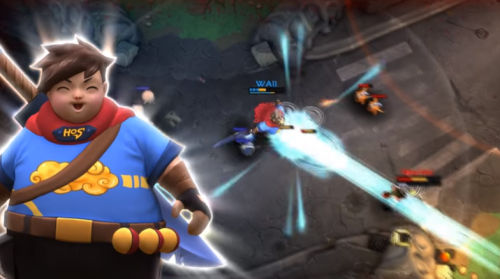 Heroes of SoulCraft is the perfect game for those who want to dominate the league to become a legend. With this game, you'll compete in the arenas. You can go for a 5-minute battle, pitching three champions against three, or go for the more intense and longer 15-minute battle, pitching five against five. Realistic graphics, captivating interface, and the perfect soundtrack makes this game worth checking out.