If you're an Android gamer, there's a good chance that you're a fan of role-playing games. After all, what other genre allows you to explore exotic locales, uncover long-lost treasures, or save the world from destruction? And with the vast majority of RPGs now available on mobile devices, there's never been a better time to get your fill of fantasy adventures.
the mobile market is full of amazing action RPG games to suit your every need! Whether you're looking for an immersive single-player experience or a social multiplayer adventure, there's a game out there for you. And with so many great titles to choose from, you're sure to find one that's perfect for your gaming style.
So if you're in the mood to explore new worlds and take down mighty foes, be sure to check out our list of the best Android RPGs. You won't be disappointed.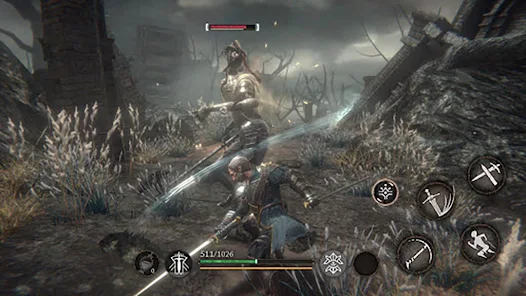 Pascal's Wager is an intriguing game that puts the player in the role of a wanderer in the mysterious lands of Solas. The player will visit a variety of incredibly detailed locales, all the while exploring the dangerous environments surrounding them. Pascal's Wager is a dangerous game, but one that is well worth playing.
The player will be able to explore the dangers of Solas and discover its secrets while also discovering their own potential. Pascal's Wager is an excellent game for those who enjoy exploration and danger.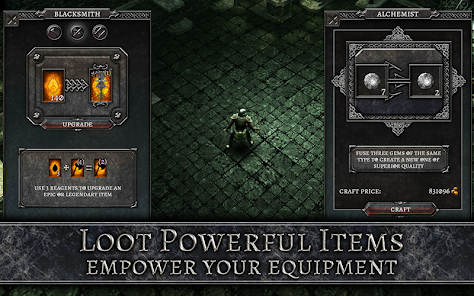 AnimA has got beautiful graphics, fast-paced gameplay, and a dark theme that sets it apart from other games in the genre. But that's not all. It also features more than 10 different environmental scenarios, each with its own unique conditions. Whether you're braving the cold in the snowy mountains or exploring a creepy dungeon, you'll never get bored with this game.
In this dark fantasy RPG, you'll explore over 40 different levels, each with its own unique challenges. You can test your power in 10 different difficulty modes, and there are even 10+ secret levels to discover. Exciting boss fights await you, and the game features a stunning soundtrack to keep you engaged.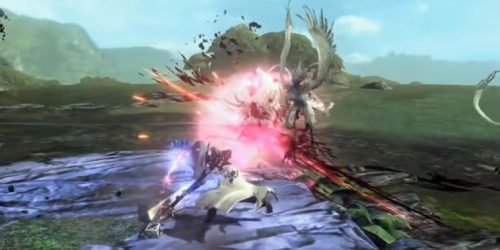 Hundred Soul is an action game that really makes you feel like you're in the thick of the battle. The animations are smooth, the graphics are beautiful, and the combat system is great. The game's realistic graphics are pushed to the limit by the Unity Engine, and it's clear that a lot of care went into making this game look and play as well as it does.
The combat system is also very deep, and you can really take advantage of different combinations of equipment and enemy weaknesses to get the upper hand.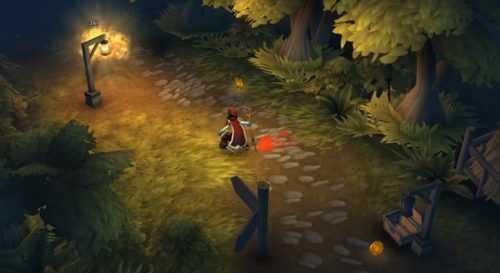 Eternium is a mobile-friendly action RPG game. The controls include "tap to move" which is more natural and relaxing than joysticks and "swipe to cast" which is easy and rewarding.
Eternium is a beautifully crafted Action RPG, reminiscent of the great classics. I enjoy the visceral satisfaction of responsive, fast-paced combat, with spectacular special effects, pleasing sounds, and rewarding damage numbers, all set against immersive backdrops and atmospheric, inspiring music scores. Being able to play as a Mage, Warrior, or Bounty Hunter, wielding a sword, axe, staff or gun is awesome. Leveling up to learn new abilities and increase your attributes is extremely satisfying.
The game features four hand-crafted worlds for players to explore, as well as endless generated levels. The game also features a variety of environments, such as dark caves and dungeons, forests, villages, graveyards, snowy mountain peaks, and the moon.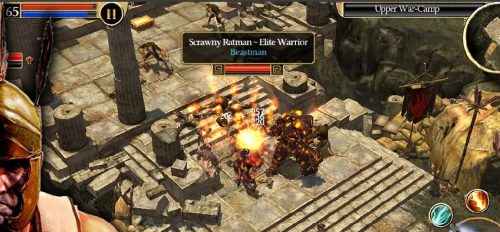 Titan Quest was originally released on PC in 2006. It's an action RPG set against a mythological background, in which the Titans have escaped from prison and are hell-bent on destroying the Earth. You'll become a hero who fights for the Gods to find victory for humanity and the Olympians.
The game features 80 different mythological creatures, 1200+ items to discover, 30 different character classes, and 150 different character skills. The graphics might not be amazing by today's standards, but the gameplay is still solid and the stories and quests are engaging.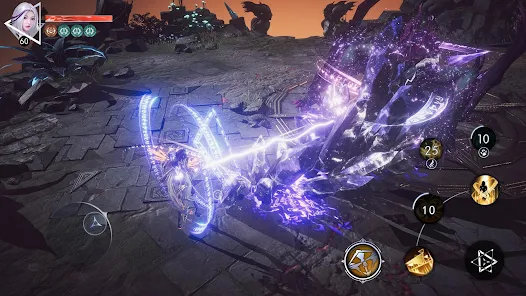 There's a new standard for ARPGs, and it's Chronicle of Infinity. With Chronicle of Infinity, players can expect a revolutionary graphic and combat experience that will redefine the genre. The game features stunning special effects that will blast your screen, as well as breathtaking Ultimate skills with fancy animations.
In addition, players can suit up and transform into their Armor Status! When 150-player PVP meets intensive Battle Royale action, players will have to fight to be the last one standing in Apex Guerilla. There's wealth, fame, and exclusive titles up for grabs, so the winner takes all! Farm Legendary Equipment in 100% Random Dungeons and get special rewards. With Chronicle of Infinity, the possibilities are endless!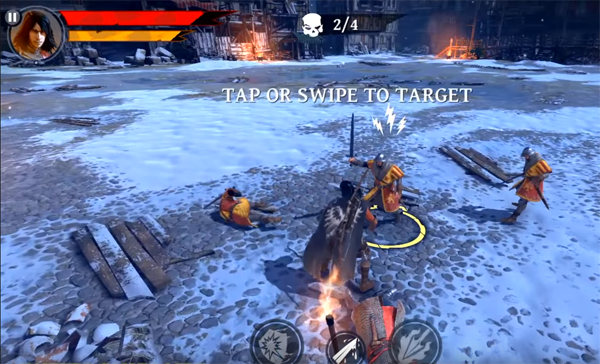 Iron Blade is a gorgeous 3D game set in the medieval world. You will join millions of other players in battles against Demon Lord Baal, who is set to return for his second attempt at claiming this world. The game features castle-conquering PvP, a mode in which you can attack other players to claim their resources.
Iron Blade is an action RPG game that casts you as a fearsome warrior out to vanquish a variety of epic dungeon foes. Each foe is beautifully rendered in art and brought to life with amazing game graphics. You'll need to rely on your sword-fighting skills and special-action attacks to defeat them in battle.
You can collect a variety of fantasy weapons and war armor as you progress through the game. You'll also have access to devastating spells and high-action skills.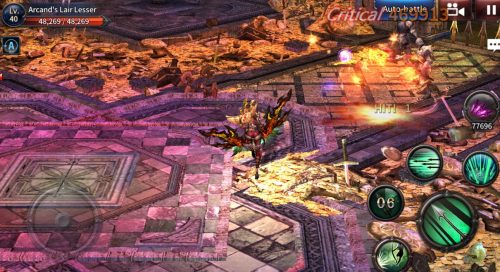 Shadowblood is a new action RPG with cool skills and sophisticated, beautiful 3D graphics. The game features 6 unique characters with over 3,000 types of armor and Soul stones to collect and use in your journey to defeat legendary monsters.
The game has great potential and could become big in the auto-battle action RPG niche. The combat is continuous and lively, with various skills and extensive weapons available to use in order to achieve victory. There is also a wide range of rewards to be had by attacking enemies with your elite party.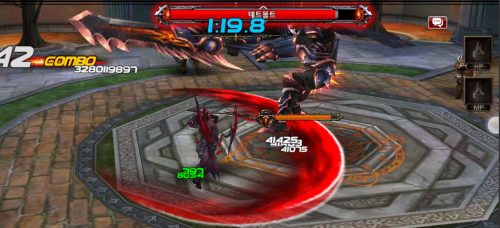 It is the most thrilling and exciting action role-playing game where you have to climb and conquer the sixty-five floors of the Tower of Tribulation. You can have pets that assist you on your adventure and use the Auto-Battle feature to conveniently complete stages. While you are on your journey, you will encounter many different champions such as The Éclair, Blood Demon, Demon Blade, Shadow Mage, Crimson Assassin, Cat Acrobat, and the Burst Breaker.
Kritika is a game that's more fun when played with friends! The new Guild system lets you join forces with others to take on tough challenges.
You can grow stronger by advancing through the 103 different stages in Stage Mode. If you're looking for an even greater challenge, try your hand at the Monster Wave, where you'll face an endless stream of monsters.
And for the ultimate test of your skills, take on the 50 floors of the Tower of Tribulation. You can also compete against others in Arena, Versus, and Melee modes. Become the ultimate champion and work together to defeat powerful bosses in World Boss mode.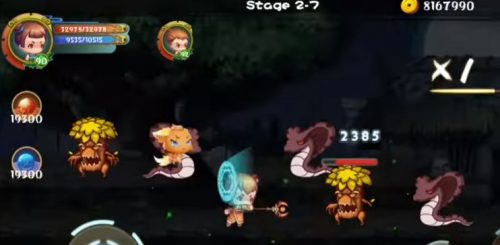 If you're looking for an amazing adventure game with an awesome heroine, then you'll love Soul Warrior. In this game, you play as two characters – Shan and Hina. Hina is a strong and powerful young woman on a crusade to rid the world of evil. The game is full of fascinating challenges, dark enemies, and stunning graphics and music that will charm every gamer – young and old. 
There are six different areas that you must conquer in the game. These areas are the forest, Freeze, Evil, Lava, Mountain, and Endless. Each area presents different challenges and enemies. As the challenges get harder, you'll need to upgrade Shan and Hina's skills and weapons.
You can complete each magic quest while collecting items, weapons, and coins. You can use coins to buy vitality, armor, and swords. Be sure to collect items left behind by the evil monsters – you can sell these items for even more coins!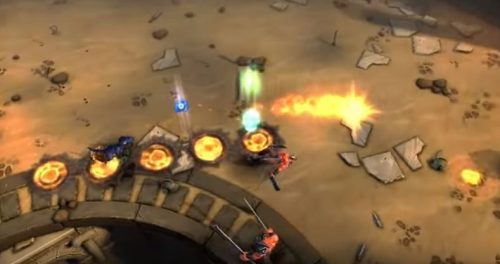 This is one of the best action role-playing games for Android where you can select one from the seven angels and protect the earth from legions of hell. It is an entirely multiplayer game that can be played against other players in the social league. You can compete to become the best SoulCraft player in the world. The game gives you the option to choose from seven different heroes from range mages to melee warriors, according to your playing style.
In the multiplayer league, players can customize their defenses and challenge other players in asynchronous multiplayer matches.
There is also an epic single-player campaign where players continue their quest to save the world from the demons of the apocalypse. SoulCraft 2 – League of Angels supports full controller support and offline play. The game is casual and does not require a permanent internet connection.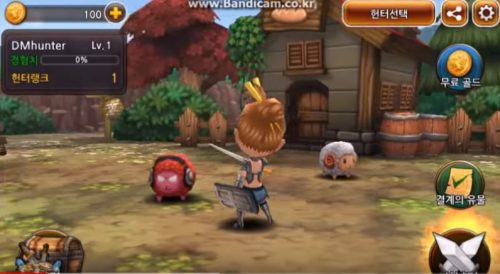 Demong Hunter is a single-play action fantasy game that requires the player to control their character through hitting, shooting, and going deep into dungeons. What's different about this Android game is that there is no auto-play function; players must be fully engaged in order to win.
The objective of the game is to beat the boss and collect tokens of the sanctuary. There are over 100 missions to complete, which will keep players coming back for days or even weeks. With great graphics and an immersive storyline, Demong Hunter is sure to become a favorite among casual gamers.