Unlike traditional console or PC RPGs, which require players to be tethered to a TV or computer, Android MMORPGs can be played anywhere, at any time. This makes them perfect for busy commuting on journeys or long waits in line. As the name suggests, these games are massively multiplayer, meaning that players from all over the world can interact with each other in real-time. In terms of gameplay, Android MMORPGs tend to be more simplistic than their PC counterparts, but this does not mean that they are any less enjoyable. With colorful graphics and easy-to-use control schemes, they provide an immersive gaming experience that is perfect for taking
Whether you're looking for a new game to keep you busy in your downtime or you're just looking for something that will scratch that MMORPG itch, there are plenty of great Android MMORPG games to choose from. Check out our list of the 10 best Android MMO games and see which one is right for you! With so many to choose from, there's something for everyone!
See Also: 10+ Best Android MOBA Games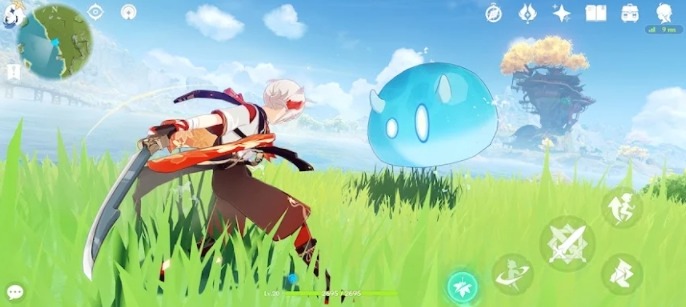 Genshin Impact is a cross-platform MMORPG that features a massive open-world for players to explore. The game features an elemental combat system, allowing players to harness the power of the seven elements to unleash powerful attacks. The game also features a unique vision system, allowing players to see enemies through walls and obstacles.
The game is set in the world of Teyvat, and players explore the world and take on various quests. The art style is stunning, and the character animations are top-notch. Lighting and weather all change naturally over time, making the world feel alive. The soundtrack is performed by some of the world's top orchestras, and it fits the game perfectly.
The game is available on all systems, including PC, PlayStation, Xbox, iOS, and Android. Genshin Impact is a free-to-play game with optional microtransactions.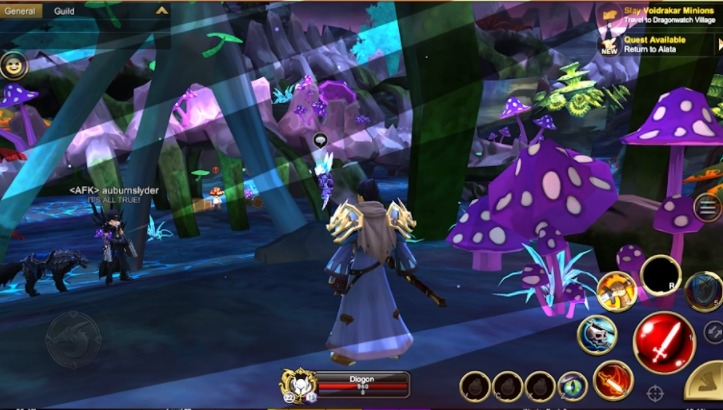 MMORPGs are known for being huge time commitments and often require a lot of money to keep up with the best gear and weapons. However, AdventureQuest 3D is a little different.
First of all, it's not pay-to-win, so you can earn power and cool stuff through gameplay without having to spend a bunch of money. And if you do want to support the game, there are optional cosmetics you can buy.
Secondly, there are live and special events happening all the time. Weird in-game holidays, town changes to reflect seasons, and boss monsters invading are just some of the things you can expect. And because the developers is a small team, they are able to be really crazy with their ideas and make changes on the fly.
Players have the ability to completely customize their character's appearance. This includes everything from the clothes they wear to the way they style their hair.
Additionally, players are not locked into any one class. Instead, they can collect and switch between different classes as they see fit. And with new content being added on a regular basis, there's always something new to experience.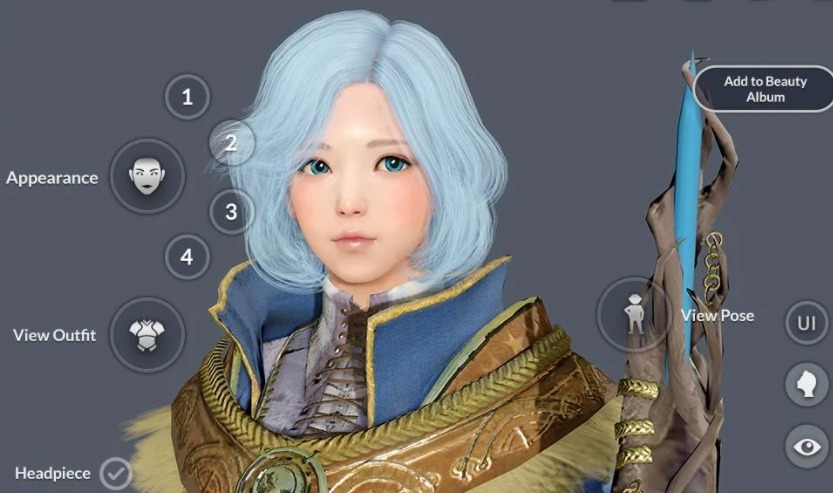 Black Desert Mobile is the mobile version of the critically-acclaimed MMO Black Desert Online. It features all of the same amazing gameplay and graphics, but with the added convenience of being able to play on the go. There are 13 unique classes to choose from, each with its dynamic skillset.
The world is incredibly immersive, with high-fidelity graphics that look amazing on mobile devices. And character customization is extremely robust, allowing players to create truly unique characters.
It boasts all of the usual features that you would expect from this genre, including a large open world to explore, character customization options, plenty of quests and missions to keep you busy, online social elements, and more.
You also have a choice of five different classes to play as, as well as a minor builder element whereby you can construct and upgrade your own camp. Of course, you also get all of the usual trappings like pets and mounts that help to make the game even more immersive.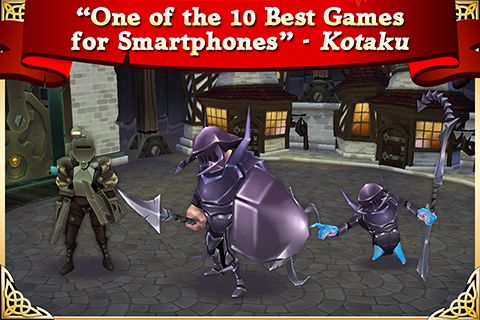 This award-winning mobile game offers a stunning 3D world to explore, with diverse landscapes and majestic castles waiting to be discovered. Team up with friends or other online players and take on quests together, using your skills and strategy to defeat dangerous bosses and collect loot.
With three distinct classes, dozens of skills, and thousands of items to customize your hero, you can create the perfect character for your style of play. And if you get tired of questing on your own, you can team up with other heroes in the PvE campaign or go head-to-head with them in one of the three PvP modes: capture the flag, deathmatch, or duels!
You can also join guilds, collect pets, and customize your character as you journey through the kingdom of Arlor. With its thrilling gameplay and breathtaking visuals, Arcane Legends is the perfect game for any fan of fantasy action RPGs!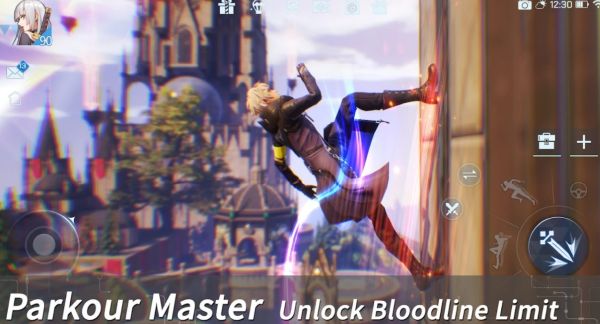 Dragon Raja is a high-quality MMORPG. Players can define their characters' personalities depending on their responses to unforeseen events. In Dragon Raja, unique characters can be created and dressed up however players choose, with endless customization.
With this system, players can really make their characters stand out in the game. There are many options to choose from when customizing your character, so you can always find the perfect look for your character. You can also customize your character's skills and abilities to create a truly unique playing experience.
The game features beautiful graphics and an immersive, large-scale world to explore. The story is engaging and the gameplay is exciting and challenging. The game has received critical acclaim from gamers and critics alike and is definitely worth checking out.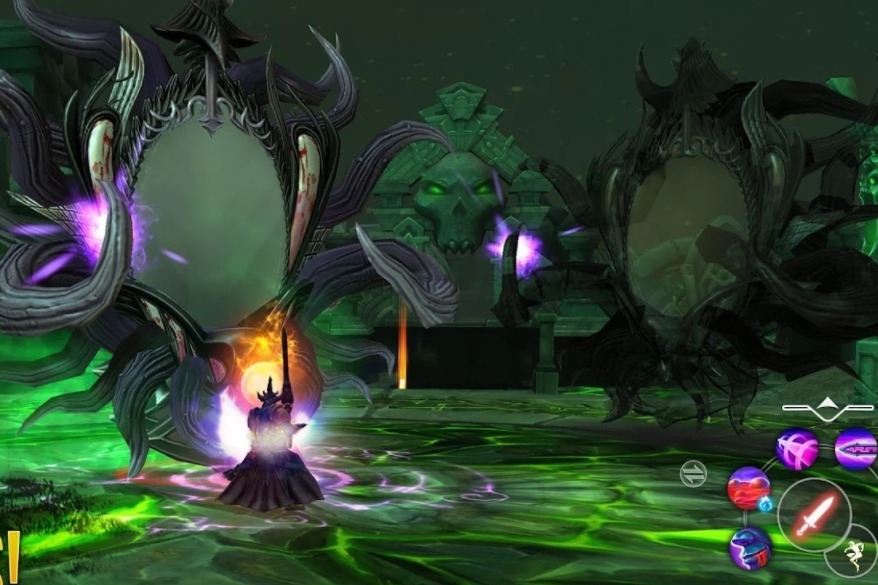 Order and Chaos 2 is the sequel to a successful MMORPG, and it's even bigger and better now. Order & Chaos 2: 3D MMO RPG is a free, open-world game with no load time. Travel the road to redemption in a completely new story while fighting other players and completing quests.
The game has rich graphics, 5 races to choose from, and 5 classes in which you can upgrade and evolve your weapons. You can also battle the biggest, most challenging MMO Bosses.
In this game, there is always something for you to do. If you prefer to go solo, you can take on hundreds of quests to unravel the game's thrilling story. If you're looking for a challenge, you can battle the biggest, most challenging MMO Bosses. And if you want to team up with other heroes, you can gather a team and quest through the toughest dungeons.
You can also fight for supremacy in open-world PvP or challenge any player in the game to a quick PvP Duel. And when you're ready to take a break from adventuring, you can trade using auction houses or directly with other heroes. So come join us in Archaia and discover a world of adventure waiting for you!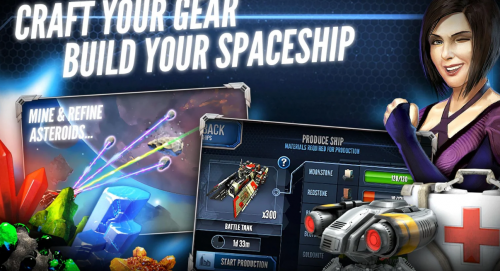 It's hard to believe that Pocket Starships is a free MMORPG game based on space combat because it's one of the best out there. You can have some intergalactic fun and command your spaceships as you travel through space and fight battles that need fighting.
Pocket Starships is a massively multiplayer online (MMO) space action game set in a galaxy far, far away. In the game, players compete in 1vs1, 3vs3, and 5vs5 Arena fights to try and climb to the top of the league. They can also fight with and against thousands of other players to try and dominate the galaxy.
In addition, players can defeat the terrifying alien fleet, experience tactical battles against opponents from all over the world, create powerful alliances, and take advantage of the advanced crafting and upgrade system for their spaceships.
The game also features global- and alliance lives chat systems for easy communication between players.
This MMORPG game is heavily based on Ragnarok Online developed by Gravity. Your journey starts in Midgard as either a Swordsman, a Mage, or an Acolyte with new and full 3D art that enhances the classic art style. You can hire Mercenaries to make your adventures on the Path of Heroes easier.
In Ragnarok M: Eternal Love, players have a chance to become detectives in the Kingdom of Rune. With the king missing and the throne empty, there is a lot of mystery surrounding what has happened. The game allows players to participate in the selection ceremony, where they can help uncover the truth about what has happened.
The new game modes introduced in Ragnarok M: Eternal Love will help players' investigations, including questioning, evidence searching, and deduction gameplay. The game also features full voice acting, which brings the story to life.
The character models and special effects are completely new, and the scenery, characters, and costumes are all beautifully designed.
Players can summon a friend to help on their journey and clear each level for a chance to get items or Mercenaries. Mercenary War is a place for the player to send off their mercenaries to battle.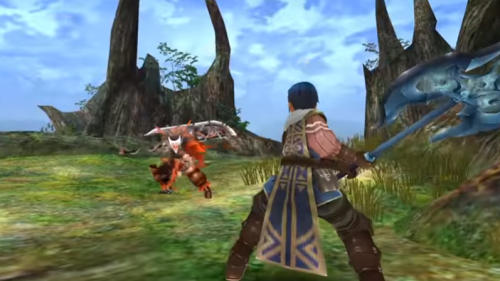 RPG Toram Online is the game we'd suggest if you're looking for an MMORPG game to play on your Android device. Toram Online is available in several languages, and it lets you explore a massively vast and realistic 3D world and defeat fierce monsters by cooperating with players from around the world.
You can create your own character and make your way up to the top in this immersive game. Toram Online is a role-playing game that gives players unprecedented freedom when it comes to character creation. With more than 500 billion possible combinations, players are sure to find a look that suits them. In addition, Toram Online does away with the rigid "class" system found in many other role-playing games.
Instead, players are free to decide their own fighting style, choosing from a variety of weapons and skills. And if they want to further customize their character, they can do so by spending time building and training their avatar. With so much freedom and flexibility, it's no wonder that Toram Online has become one of the most popular role-playing games on the market.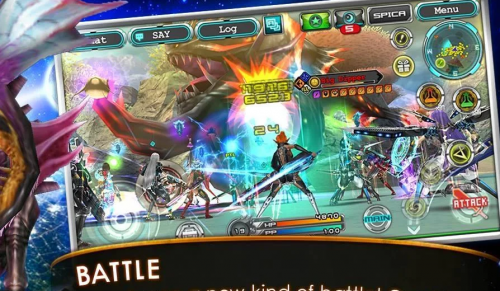 Stellacept Online is a gorgeous game that takes place in the world of Sadalsuud. In it, you play as a soldier who fights against the evil Tarazed in order to save the people of Sadalsuud. The game is incredibly fun and addicting, and also has amazing chat features that allow you to communicate with other players in real-time.
The graphics are also top-notch, and the overall gameplay is extremely smooth. If you're looking for an MMORPG that's both exciting and visually impressive, then Stellacept Online is definitely worth checking out.