Retro photos are trendy and it always take a place in photography lovers' hearts. Following Android apps allows photo to have a vintage feel and to be shares on popular social networks.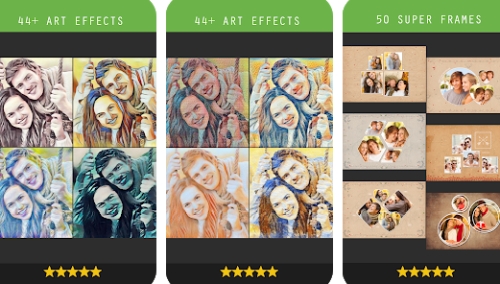 Photo Effects Pro is a robust photo editor in your hand. It can make your photos beautiful with easy and powerful editing tools. The app supports a lot of filters and effects for easy photo editing, and social network sharing for boasting your artist side. It takes no time at all to make good photos look great. Vintage effects aren't the focus of this app but it is nice to have an all-in-one tool in case you want to apply more filters to your photos. Furthermore, it supports adding text, fun stickers finger paint on photos, and many other necessary features.
Adobe Lightroom mobile is a companion app to Adobe Photoshop Lightroom 5. You can only use this app if you already acquire Lightroom mobile. You can download and sign up for a free 30-day trial of Lightroom mobile. If you are into photo editing, you must have known about Adobe Lightroom. This app will help you edit and organize images anywhere, anytime on your smartphone.
Photo Editor Pro is also a powerful photo editor with many amazing effects and filters like Photo Effects Pro. The app contains everything you need in a photo editor and in your hand. A few of its core features consist of one-tap auto enhance, fun stickers, color balance, brightness, contrast, color temperature, color splash, and much more.
Photo Editor by Aviary
Aviary is a robust web-based photo editor. The app brings its previous features to the Android app and create a quick and easy way to edit your photos on the go with no fuss. The free version contains 12 effects. You have to spend money to buy more.
Vintage 8mm Video Camera
The app can help you record vintage videos and take beautiful retro photos. As the name states, the app mimics old 8mm video cameras which will give a warm, nostalgic look to your photos or videos. Vintage 8mm supports sharing on Instagram. It supports both back and front cameras.
Retro camera -Vintage grunge
Retro Camera will turn normal everyday photos into vintage style. The app has over 50 retro effects – Grunge, Vintage, Sepia, Black and White, Retro filters, Bokeh, Hipster Filters, Unicolor ,and more. Photos edited with this app can be shared to Facebook, Pinterest, Instagram and Flickr.